Ansmann AA 2500mAh (Silver)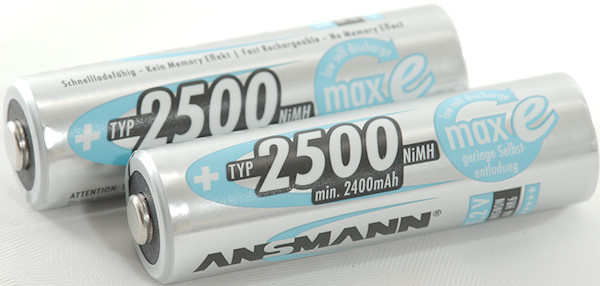 Official specifications:
Nominal voltage: 1.2V
Nominal capacity: 2500mAh
Minimum capacity: 2400mAh at 0.2C
Minimum capacity: 2200mAh at 1C
Max. continuous discharge current: 5000mA
Standard charge: 250mA
Quick charge: 700mA
Fast charge: 2500mA
Recommended charge termination: 0..5mV, 0.8..1°C/minute, 45..50°C
Continuous overcharge current: <200mA no conspicuous deformation, no leakage
Internal impedance: <30mOhm at 1kHz for fully charged battery
Cycle life: >500 according to IEC standard
Low self discharge (LSD): >75% after 12 months at 20°C
Made in China


Maximum temperature raise at different discharge currents: 1A:+1,5°C, 2A:+3,5°C, 3A:+6,1°C, 5A:+12,2°C, 7A:+18,2°C, 10A:+26,0°C
AA NiMH from Ansmann with fairly good capacity.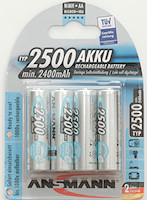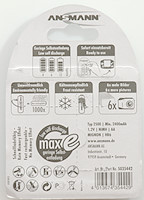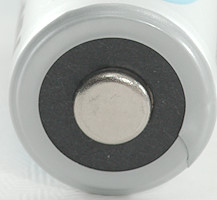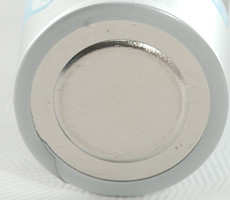 The two cells match, the discharge curves looks normal for NiMH. The capacity also match the rated capacity.








Conclusion



This looks like good NiMH batteries.





Notes and links



How is the test done and how to read the charts
Compare to other AA/AAA batteries: Alkaline/NiMH/Lithium