EagleTac 18650 3100mAh (Black)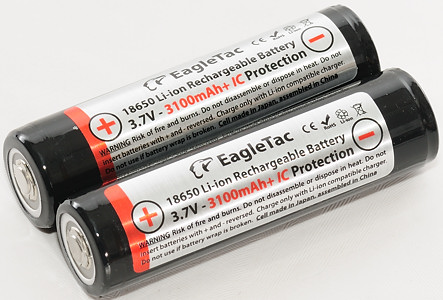 Official specifications:
3100mAh IC PROTECTED Rechargeable Cell (takes the place of 2-R123 cells in some applications) (4.2V hot off charger)
Uses newest Panasonic 3100mAh LiNiCoAlO2 cells, made in Japan
This is the shortest ultra high capacity 18650 ever made WITH protrude top button!
Measures only 68mm in height (+/-0.1mm) and 18.5mm in width
IC protected for a) over-charge, b) over-discharge, c) short circuit, d) current overflow of 5A+
True protrude top design, fits all flashlights
High discharge rate 4A-5A
Nominal voltage: 3.7V, charge up to 4.2V, use CC/CV charger to charge
Reinforced steel plate bottom, highly efficient protective PCB design
Packaged in individual box and anti-static bag



The cell used can be discharged down to 2.5 volt, in my test I only discharges to 2.8 volt, i.e. I do not measure the full capacity. But then, not all lights will be able to use the full capacity.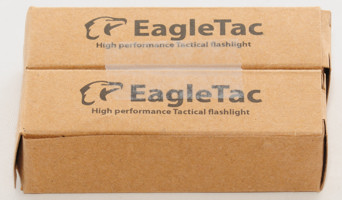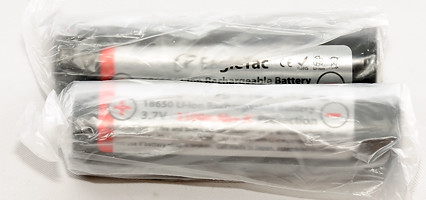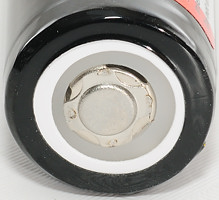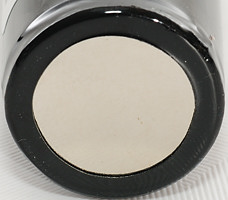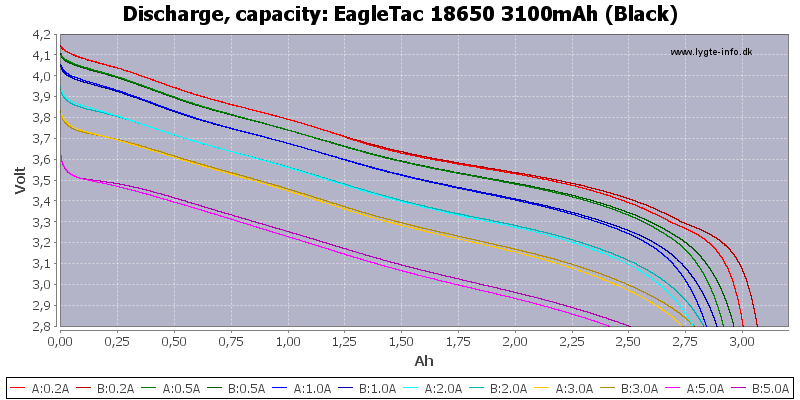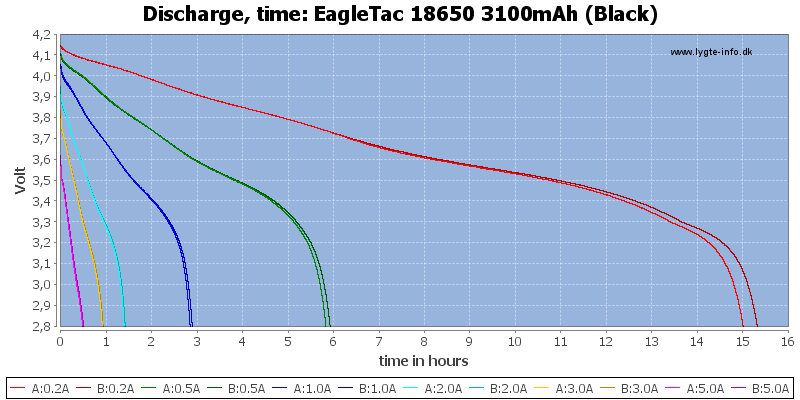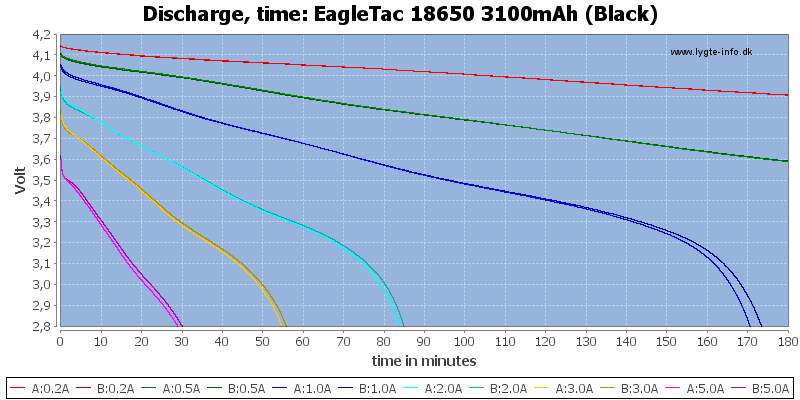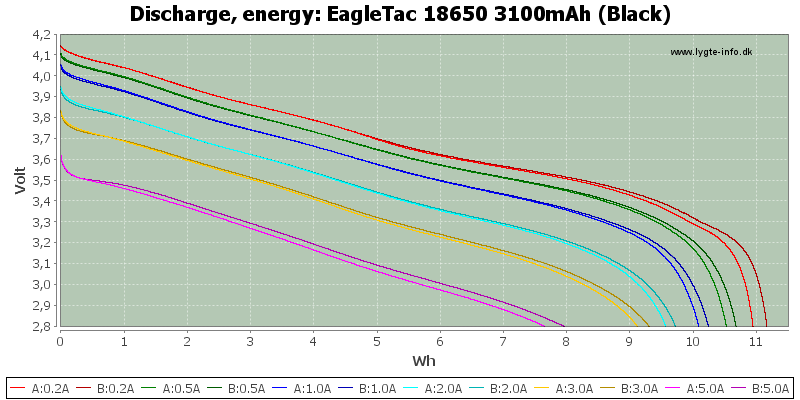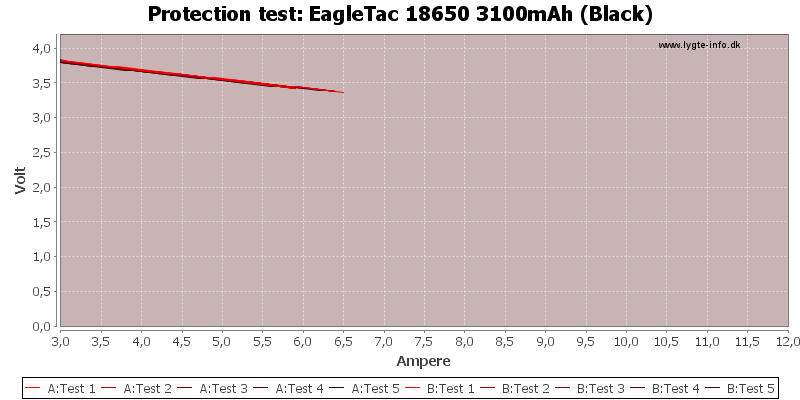 The two batteries does not have the same current limit, on trips at 6 ampere the other at 6.5 ampere.
The current limit is placed low enough to prevent overloading the cell, this is very good for people that want maximum battery lifetime without any risk of accidents, but not for people that want to play with high current direct drive configurations.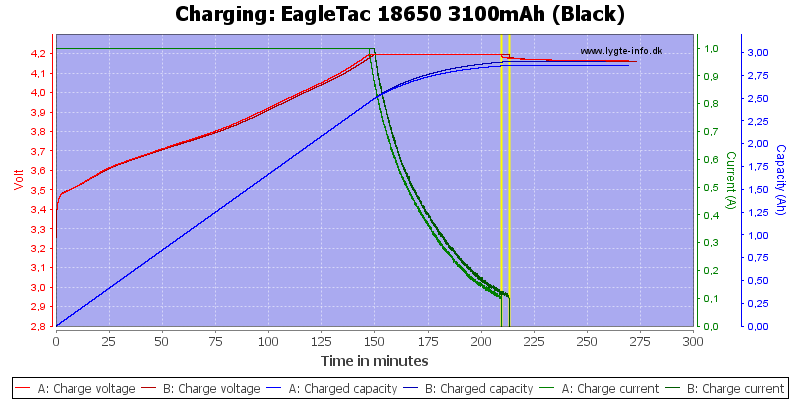 Conclusion



This battery uses a good cell, this secures many things:
The batteries does match in capacity, i.e. they can be used in series.
The battery is very safe.
The battery has the specified capacity (But only when tested at the specified conditions).

All in all a very good battery.





Notes and links



The batteries was supplied by IlluminationGear.com for review.

How is the test done and how to read the charts
How is a protected LiIon battery constructed
More about button top and flat top batteries