EagleTac 18650 3400mAh (White-green)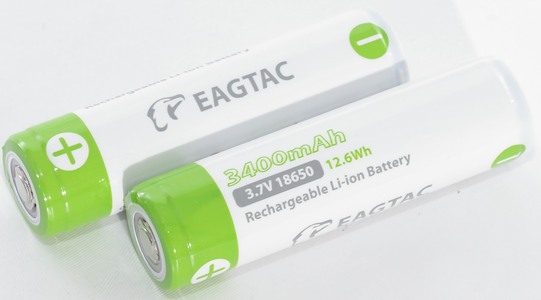 Official specifications:
Made in Japan battery cells
304 Stainless steel button top
High current load of up to 5A
IC protected against short, over-discharge, over-charge
Measures only 68mm in height
Steel plate reinfocred bottom
Ultra high capacity and high voltage even under heavy loading
Voltage: Typical 3.7V (4.2V when fully charged)
Capacity: 3400mAh (discharged at 0.2C)
Dimensions: 18.6mm x 68mm (+/-0.1mm)
Weight: 50gram



This is the latest cells from Panasonic with the highest capacity.
The cell used can be discharged down to 2.5 volt, in my test I only discharges to 2.8 volt, i.e. I do not measure the full capacity. But then, not all lights will be able to use the full capacity.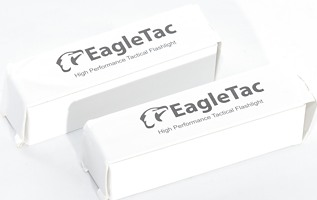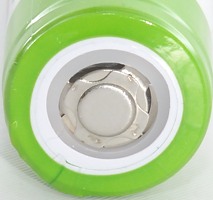 The two batteries does track nicely, due to the protection circuit the battery has slightly lower output voltage at high current.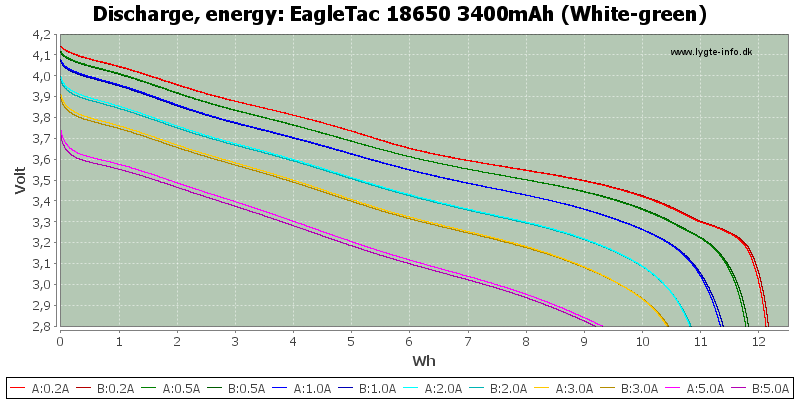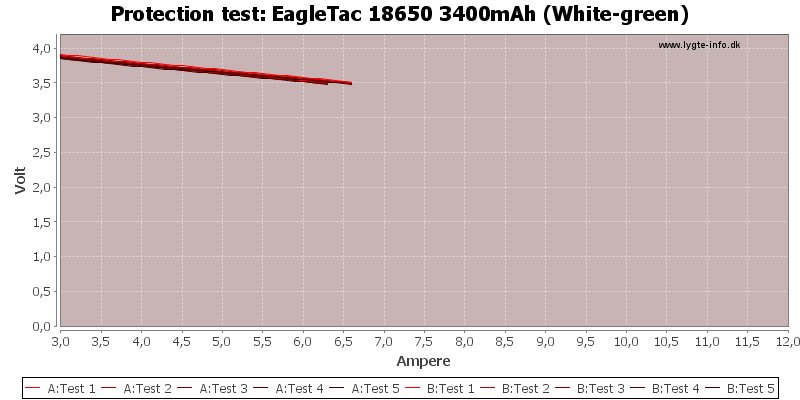 Conclusion



This is a very good battery.
Like the EagleTac 3100 battery, this battery is very short for a protected battery, this can be useful sometimes.





Notes and links



How is the test done and how to read the charts
How is a protected LiIon battery constructed
More about button top and flat top batteries