Efest IMR14650 950mAh (Red)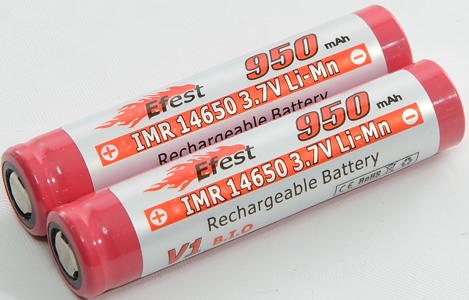 Official specifications:
Size: 14650
Type: Li-Mn Rated
Capacity: 950mAh
Nominal Voltage: 3.7V Peak Voltage: 4.2V
Dimensions: 13.84mmX64.49mm
Rechargable: Yes
Chemistry:Li-Mn02
Style: Flat top (may require a magnetic spacer)



These batteries is a bit special in size, diameter is like AA batteries, but length is 65 mm. They do show higher capacity than rated.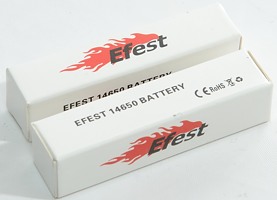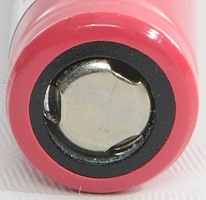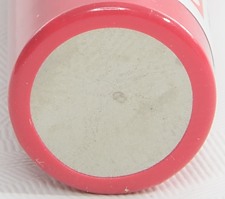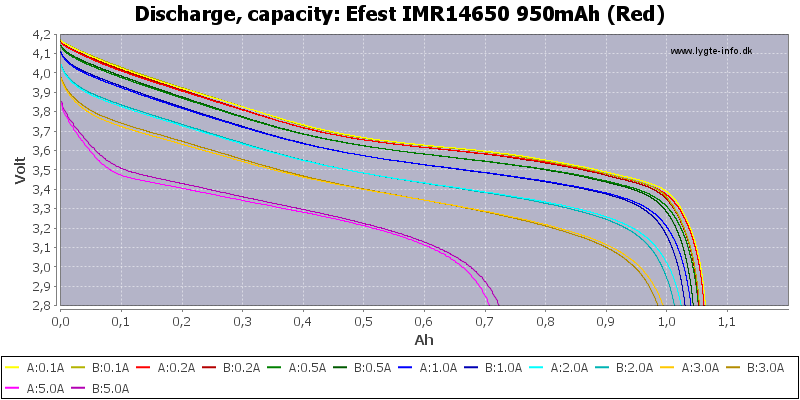 Due to the size, this battery has more capacity than any other of the "small" batteries I have tested, but it is significantly below a 18650 battery (The extra 4 mm in diameter gives 2 to 3 times the capacity).
The batteries works fine up to 3A.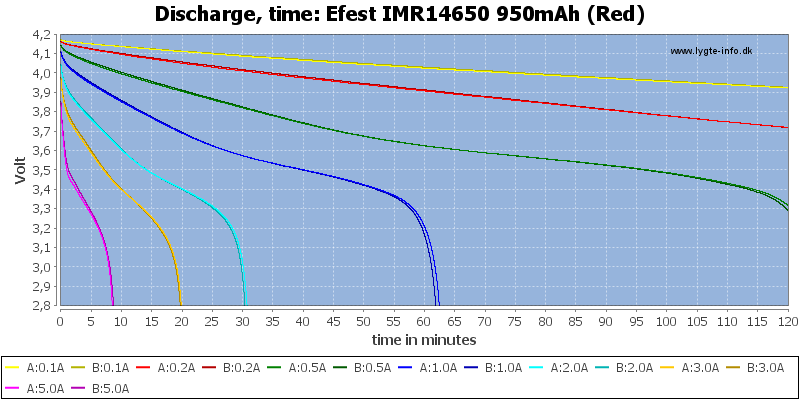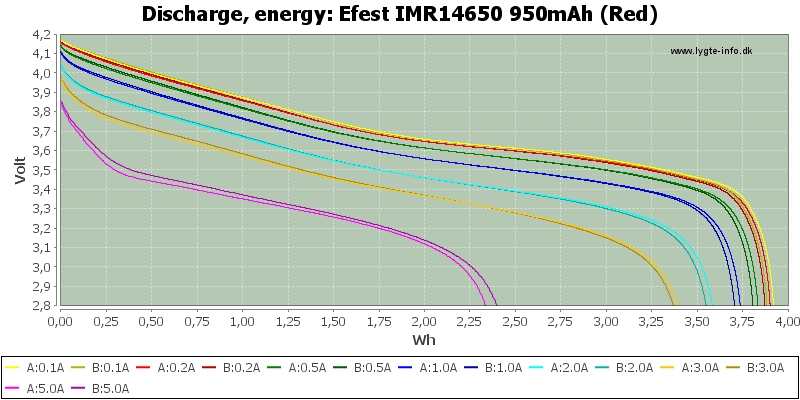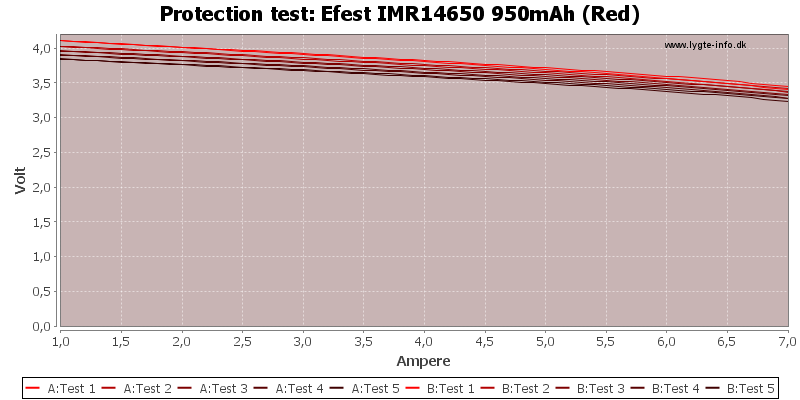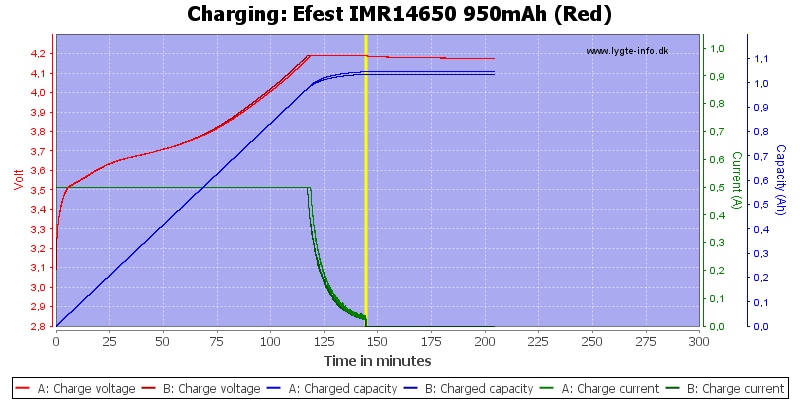 Conclusion



The battery has an acceptable performance.





Notes and links



How is the test done and how to read the charts
How is a protected LiIon battery constructed
More about button top and flat top batteries
Comparison to other LiIon batteries