Eneloop AAA BK-4HCC 900mAh (Black)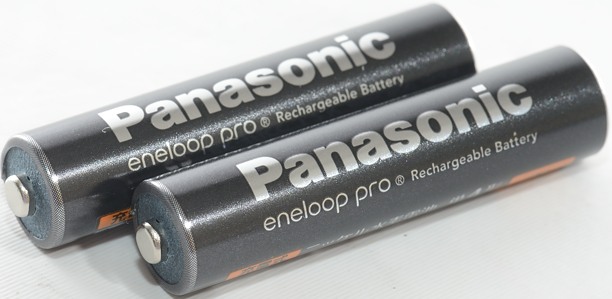 Official specifications:
Type: Nickel-Metal Hydride Battery
Size : AAA Consumer Type
Typical capacity: 950mAh
Minimum capacity: 900mAh
Nominal voltage: 1.2V
Fast Charging Current: 950 mA
Charge condition: 0°C - 40°C
Discharge condition: 0°C - 50°C
Internal Impedance: Approx. 40mOhm(at 1000Hz)
Weight: Approx. 13 g
Size (Diameter) x (Height): 10.5(D) x 44.5(H) mm

Maximum temperature raise at different discharge currents: 1A:+2,1°C, 2A:+5,0°C, 3A:+8,3°C, 5A:+12,1°C, 7A:+9,9°C
This is the high capacity version of eneloop AAA battery.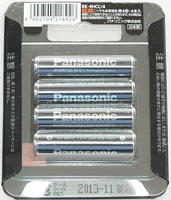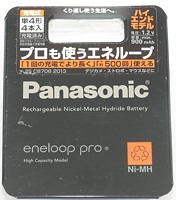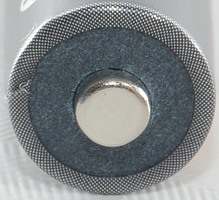 The battery does very fine up to 1 or 2A, but 5A is definitely to much.








Conclusion



This is the first AAA NiMH battery I have tested and I cannot say anything about performance compared to other NiMH AAA batteries.





Notes and links



How is the test done and how to read the charts