EnerPower+ 18650 2900mAh 3C (Blue)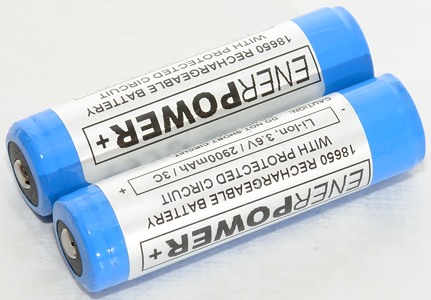 Official specifications:
Panasonic NCR18650PD 2900 mAh
Minimum capacity: 2800 mAh
High Drain - this battery is made for high current (up to 10A) applications. With our 7A PCB this battery loses hardly any capacity on high discharge current
Standard charging current: 580mAh for 5.5 hours to 4.2 V
Maximum charge current 1450 mA
Protection circuit: 7 A - For Flashlights with over 20 Wh
Deep discharge protection: at 3V
Raised positive nipple - Button Top
Nickel base plate for added durability
Panasonic Cell - UL - certification
Diameter: 18 mm
Length: 69 mm
Weight: 48g +/- 1-2g
With our own welding innovation the button-top would be weld directly on the cell - lower internal resistance and more robustness.
CE certification
Assembly "Made in Germany



This battery uses a new version of the Panasonic 2900 mAh cell designed for higher current.
The cell used can be discharged down to 2.5 volt, in my test I only discharges to 2.8 volt, i.e. I do not measure the full capacity. But then, not all lights will be able to use the full capacity.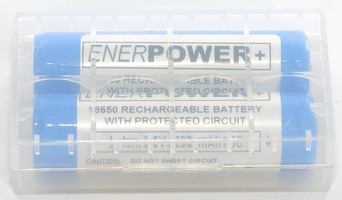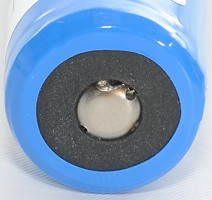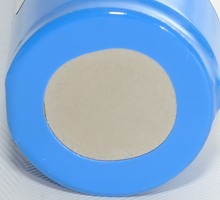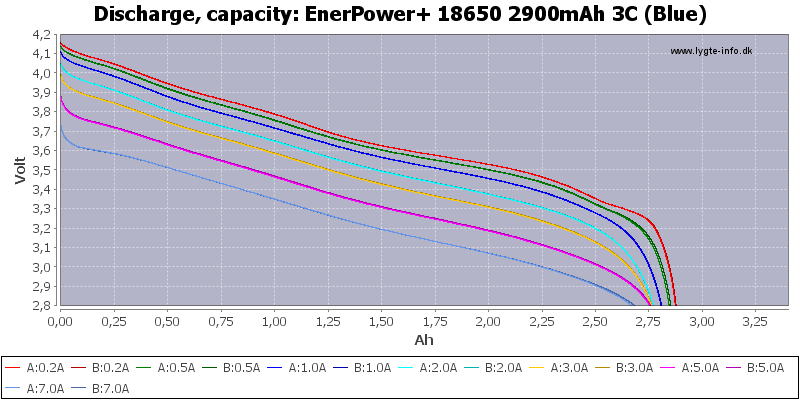 The voltage and capacity at higher current is slighty higher then the old 2900 mAh cell (Use my comperator to compare).
The two batteries I got does show a very good match.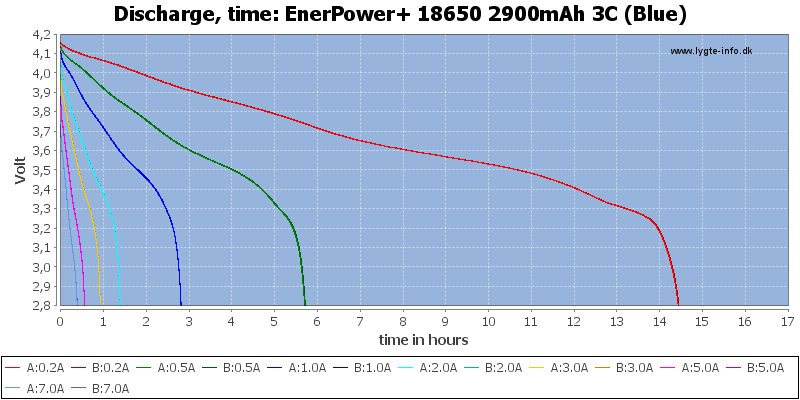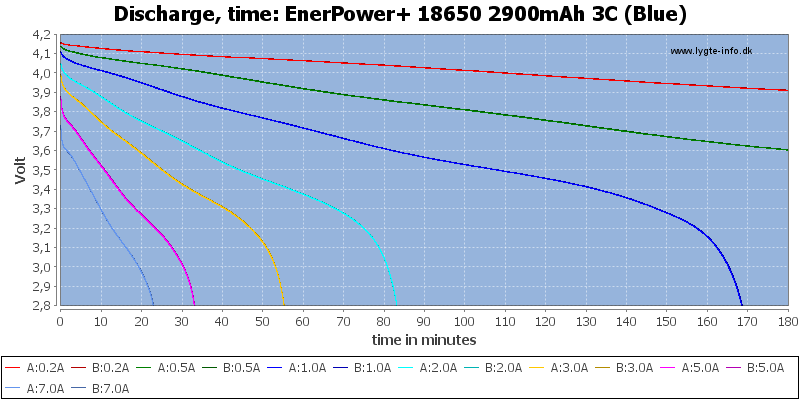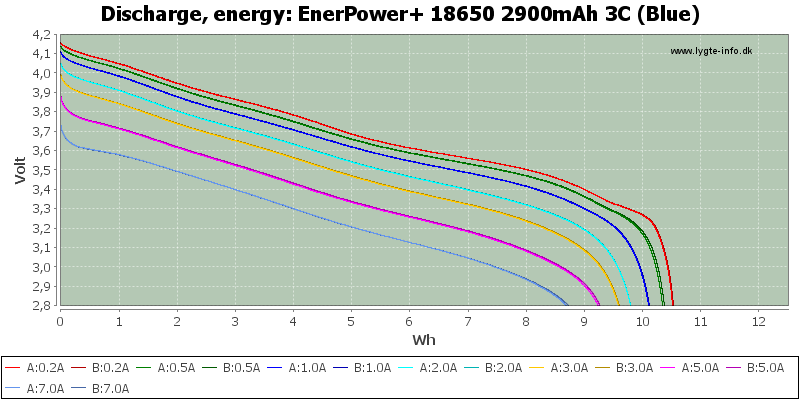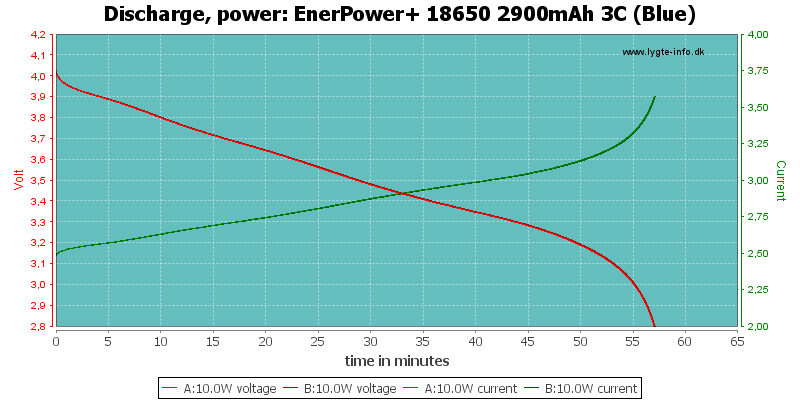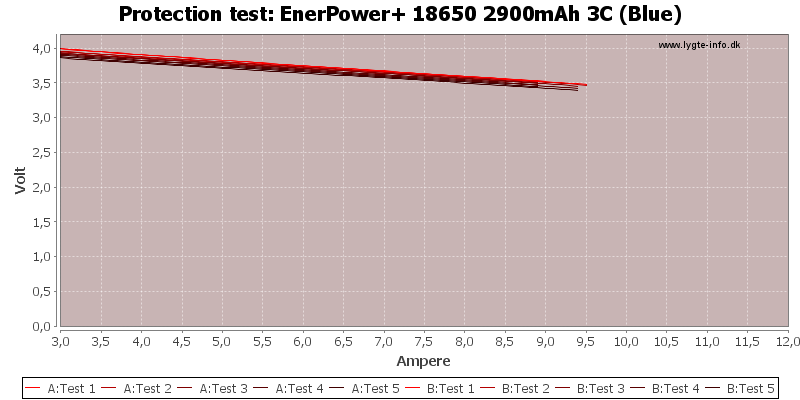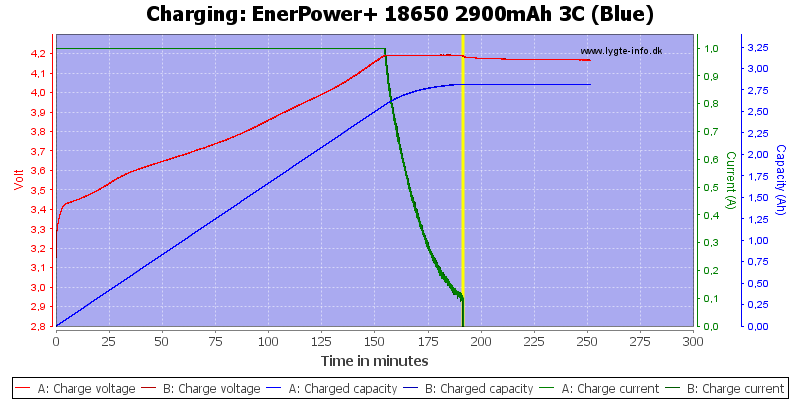 Conclusion



The higher voltage at high currents is a nice improvement to the 2900 cell.
The battery gets a very good rating.





Notes and links



The batteries was supplied by ENERDan for review.

How is the test done and how to read the charts
How is a protected LiIon battery constructed
More about button top and flat top batteries