GTL 18650 5000mAh (Blue)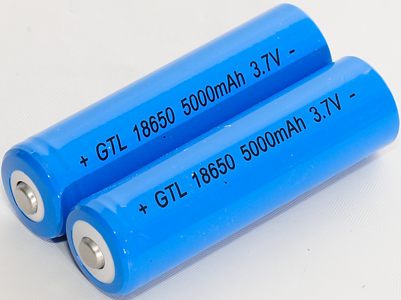 This is a very cheap battery ($10 for four, including shipping) with impossible specifications.

Official specifications:
RECHARGEABLE 3.7 V 18650 5000mAh li-ion Battery GTL
5000mAh 3.7V 18650 rechargeable Battery
No memory effect, recharge up to 1000 cycles
100% quality Japanese battery cells
100% Q.C. of every battery
Manufactured by Hi-Capacity power products.
Battery Dimension: Approx: 65mm(height) x 18mm (diameter)


The capacity is nowhere near the specified 5000mAh, not even all batteries together is enough.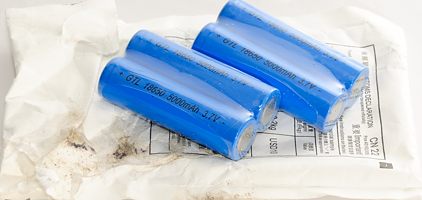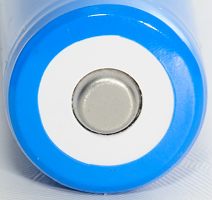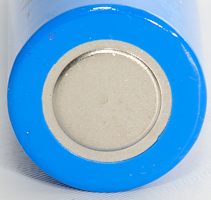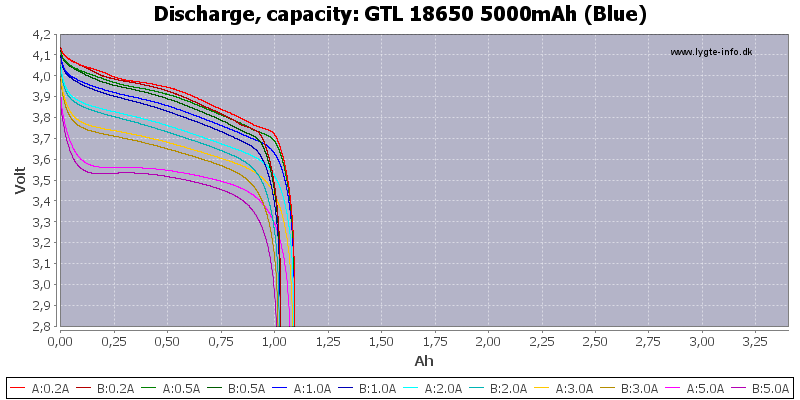 The two batteries has slightly different capacity, but not that much.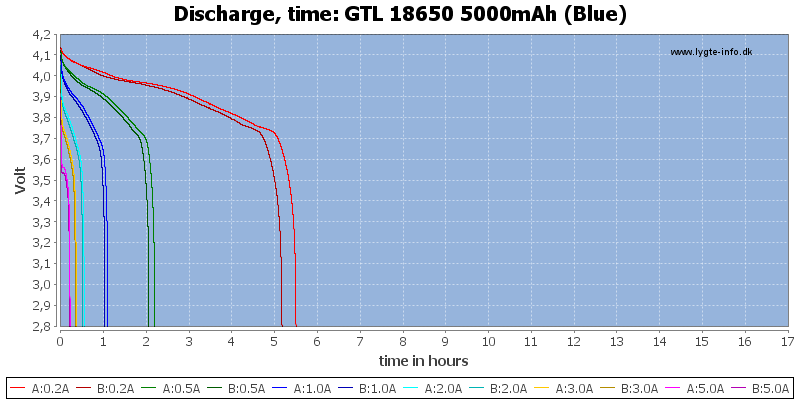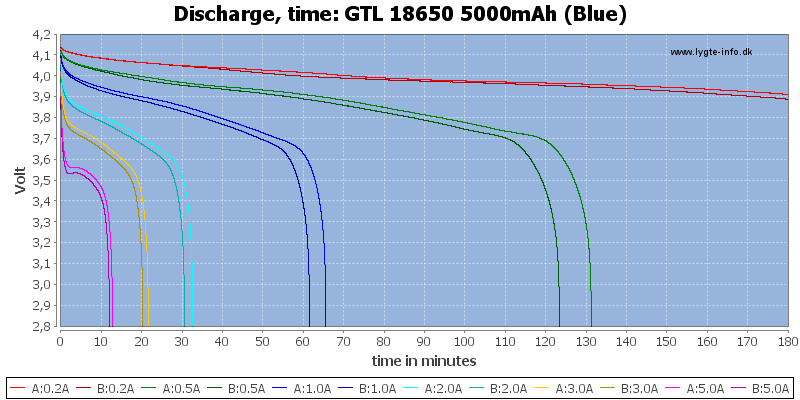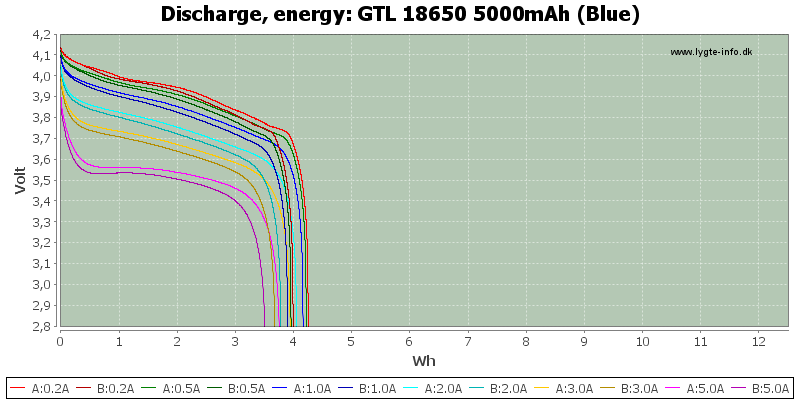 This is interesting, they has very different current delivery capacity, i.e. it will be a very bad idea to use them in series with high power lights.




With the low capacity they are very fast to charge.





Conclusion



The batteries is as expected: Not very useful and with the low capacity they are not even good value for the money.
With unknown and obvious low quality cells in a unprotected battery I will rate these batteries bad.





Notes and links



How is the test done and how to read the charts
How is a protected LiIon battery constructed
More about button top and flat top batteries