Keeppower 14500 800mAh (Black)


Official specifications:
14500 800mAh Protected Rechargeable Battery
Min Capacity: 750mAh
Typical Capacity: 800mAh
Normal Voltage: 3.7V
Quality Lithium Ion rechargeable cell
In Built Safety Circuitry
Maximum capacity and reliability
High Discharge Rate (Max 2C)
Protection Circuit (Against overcharge, over discharge, over current and short-circuit.)
4.2 volts max voltage and 3.6-3.7 volts nominal voltage.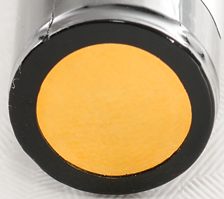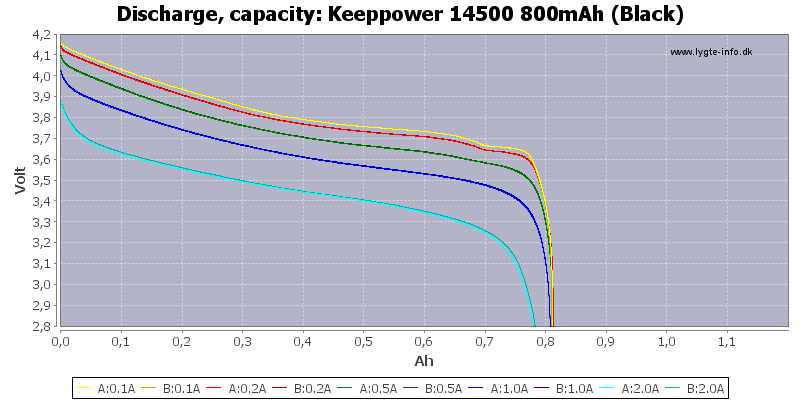 The battery has no problem keeping the rated capacity, even the 2A trace is very close to rated capacity.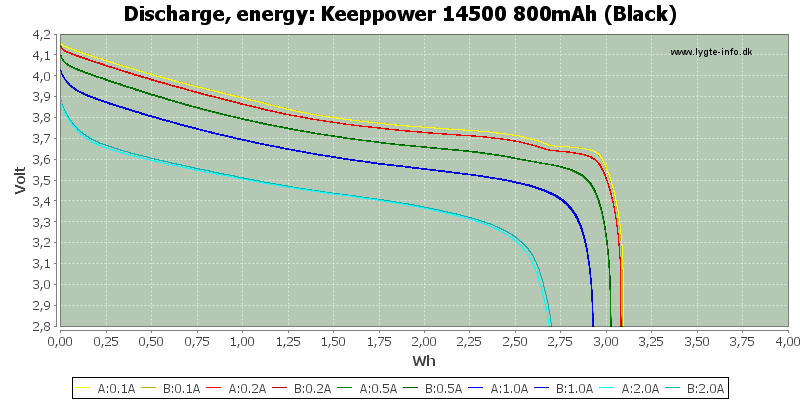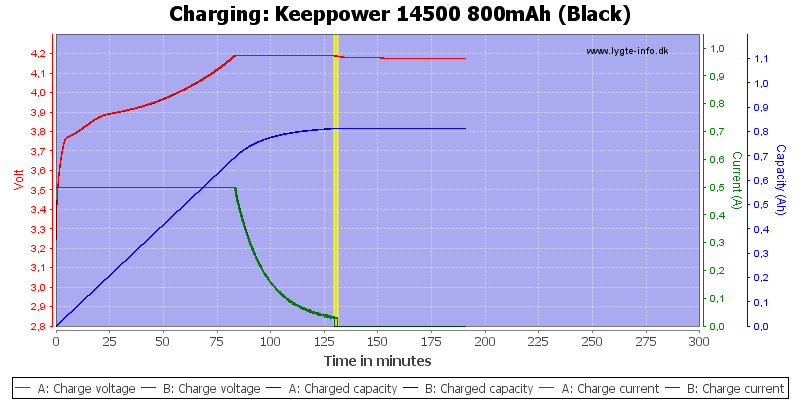 Conclusion



There is not much to say about this battery, with a Sanyo cell inside and a protection at around 3A, I will call it a very good battery.





Notes and links



Keeppower is a OEM manufacturer, i.e. many of the batteries they produce is sold with other names on them.

The batteries was supplied by Keeppower for review.

How is the test done and how to read the charts
How is a protected LiIon battery constructed
More about button top and flat top batteries
Comparison to other LiIon batteries