Keeppower IMR18350 (Black)


Official specifications:
Product Name: KP IMR 18350 3.7V Electronic Cigarette Battery
Brand: Keeppower
Model: 18350
Typical Capacity: 750mAh
Normal Voltage: 3.7V
Charge Method: constant voltage with limited current
Standard Charge Current: 500mA
Fast Charge Current: 700mA
Max. Plus Discharge Current: 15.0A
Max. Constant Discharge Current: 8.0A
Full Charged Voltage: 4.2V
Discharge Cut Off Voltage: 2.5V
Weight: 21.0±0.5g
Size: 18.50mm(D)X35.00mm(H)



Keeppower usual has good cells under their wrapper, do this high current 18350 cells I bought from banggood live up to that?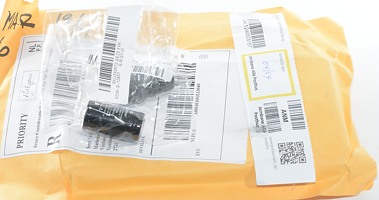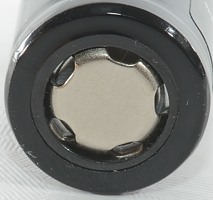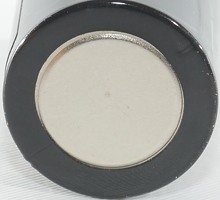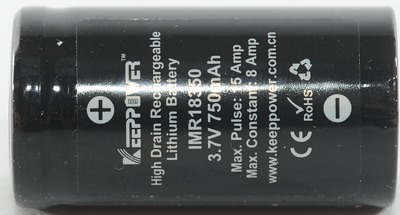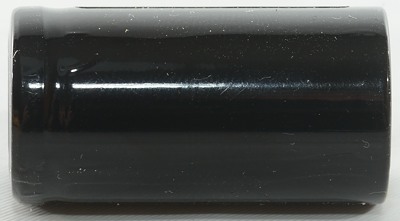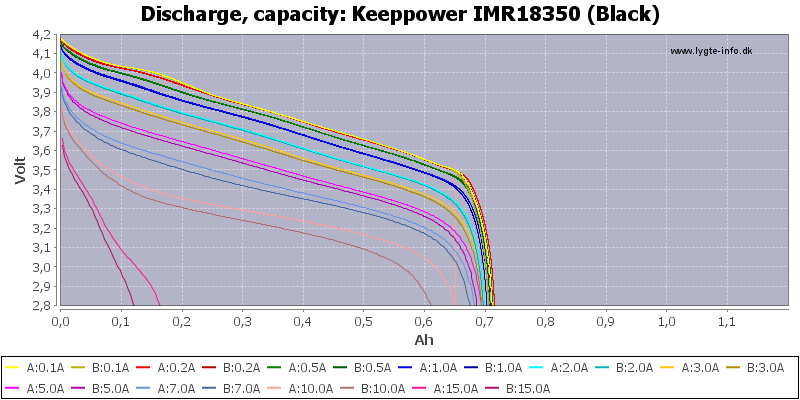 Up to 7A the curves has good tracking, the 10A is a bit compromised and 15A is way to high. This looks very reasonable for a 8A cell.




A 15C temperature raise, this is perfectly acceptable.




The 20C raise is not a proble either.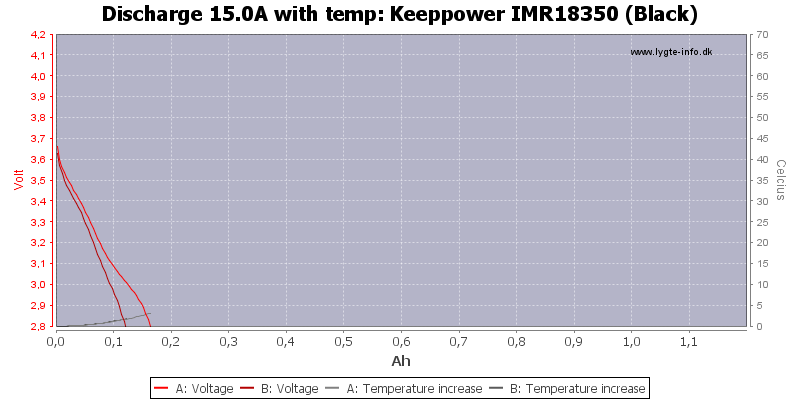 At 15A the cell collapses too fast to get hot (But it I had keep the load on it likely have given problems).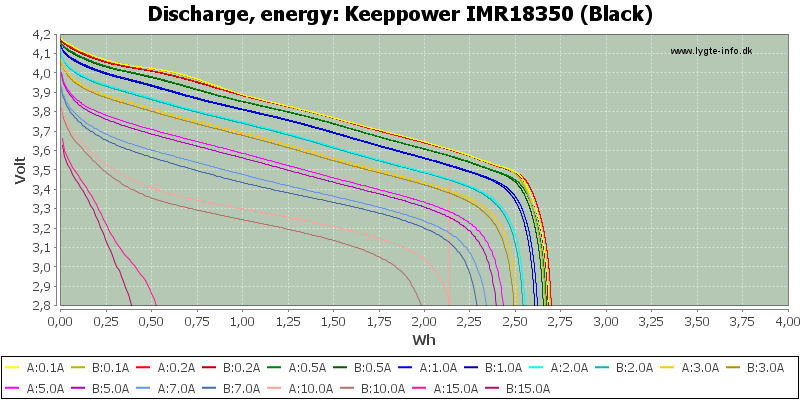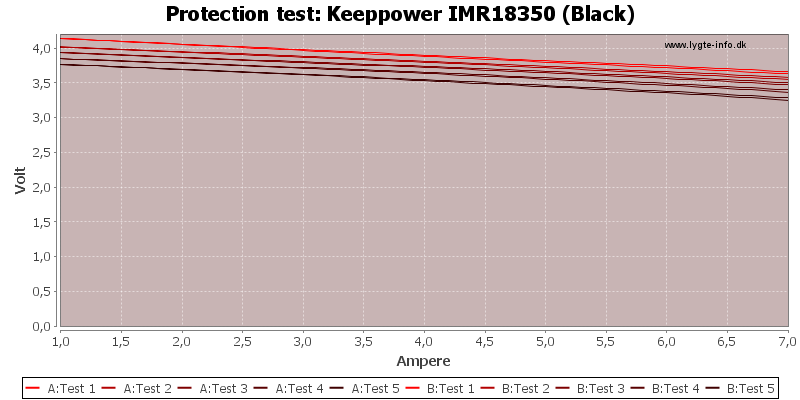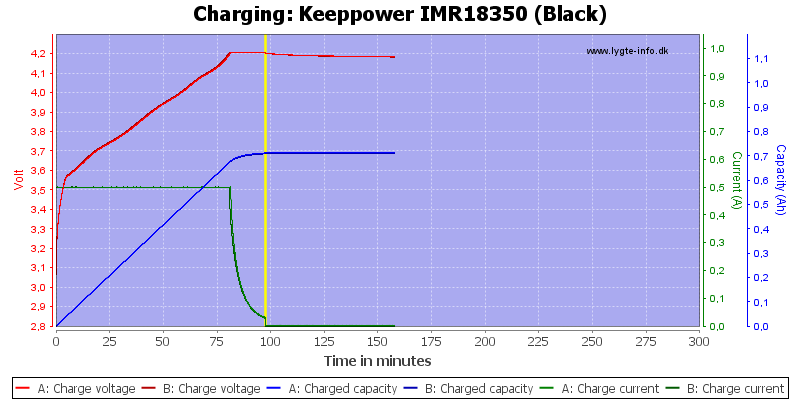 Conclusion



The cell has good high current performance, this also means the capacity is not in top.





Notes and links



This test was done while I was adjusting how to record traces from my 4-terminal system, that is the reason for the tail on one curve and not one the other in the 10A trace.

How is the test done and how to read the charts
How is a protected LiIon battery constructed
More about button top and flat top batteries
Comparison to other LiIon batteries