LG 18650 D1 3000mAh (Pink)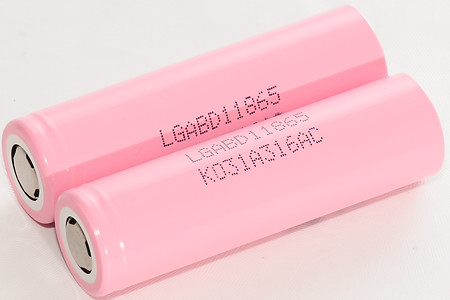 Specifications:
Model: ICR18650D1
Typical Capacity: 3000 mAh
Min Capacity: 2900 mAh
Nominal Voltage: 3.7V
Charging Voltage: 4.35V


The cell must be charger to 4.35 volt for full capacity. I could not find any official specifications or data sheets for the cell.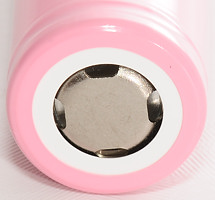 The batteries are slightly below the stated capacity, maybe because I terminate charging at 100mA. The higher charge voltage can also be seen on the output curve, these batteries has some of the highest voltage for LiIon batteries.
Due to the higher voltage these batteries will in many situations deliver more capacity and energy than 3100mAh batteries.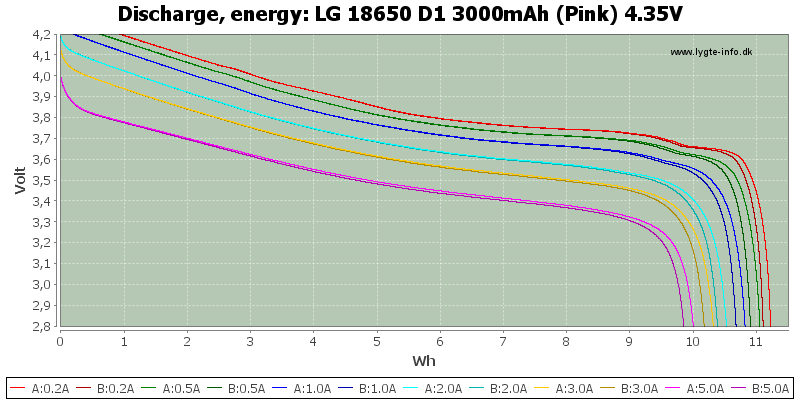 Begin a cell only, there is no protection. This cell is probably not rated for more than 2A current (This looks to be the specified maximum current for some other LG high capacity cells)!




Not many chargers can charge the battery to 4.35 volt.





Test with 4.3 volt charging






Reducing the voltage to 4.3 volt looses about 110mAh and makes it easier to find a charger.




4.3 volt charging is possible with some hobby chargers.





Test with 4.2 volt charging







At this voltage the batteries can be charged with any normal LiIon charger, but the capacity is reduced with about 300mAh. The output voltage is still high compared to most other LiIon batteries.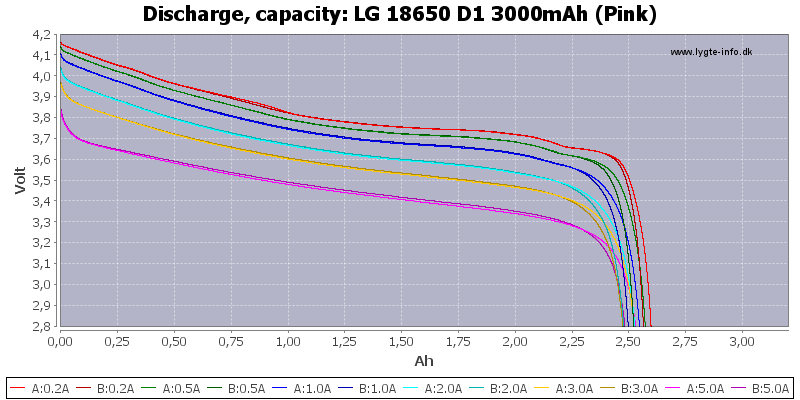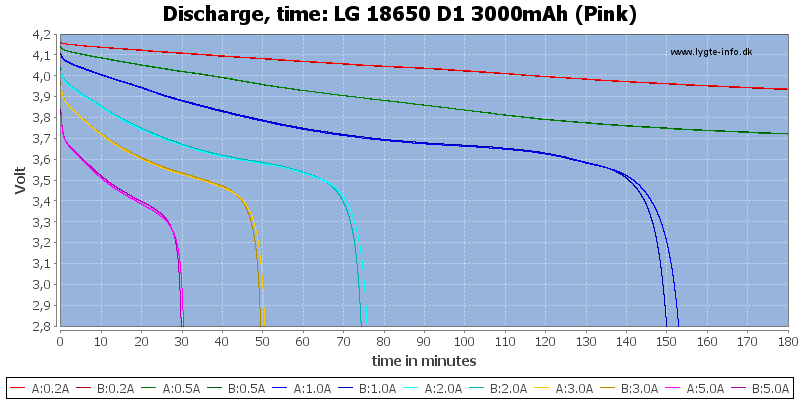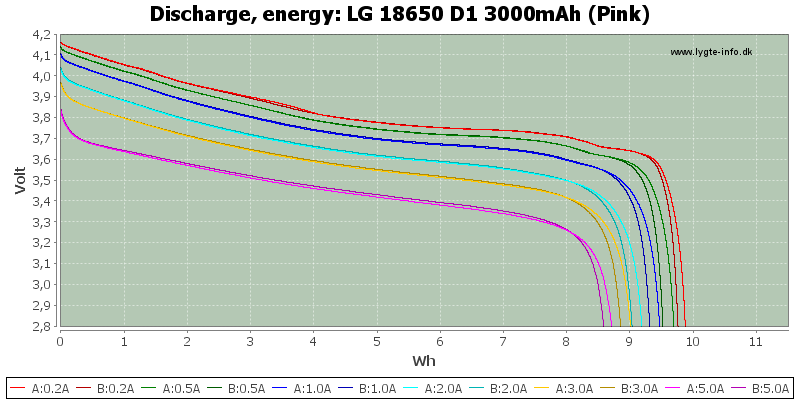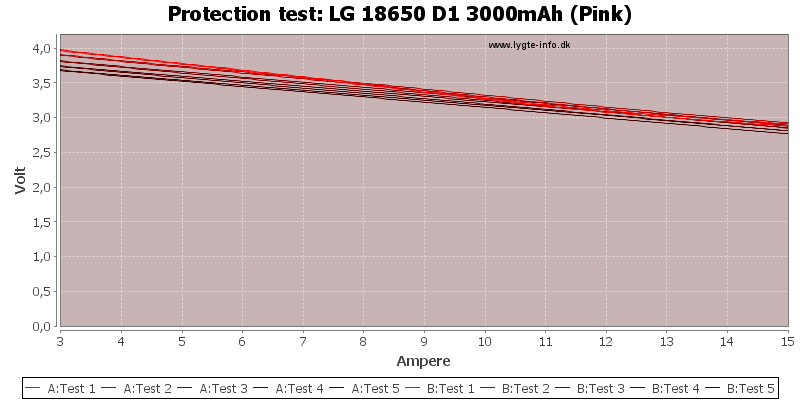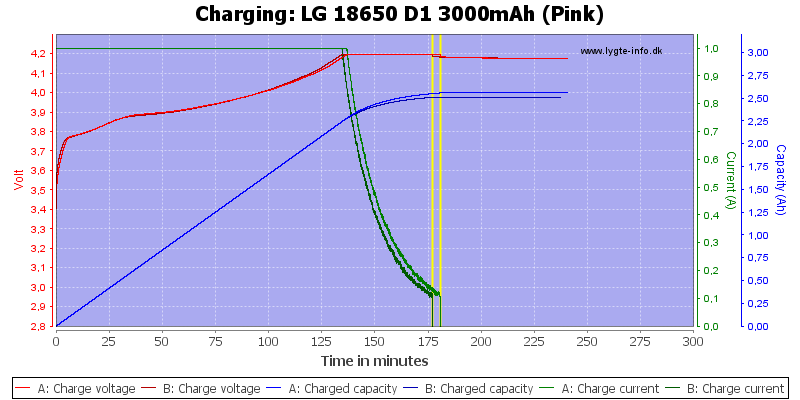 Conclusion



I will rate this battery as very good, but it need a special charger to take advantage of its abilities.
Note: Due to the higher voltage the battery might damage some lights, that are designed for maximum 4.2 volt.




Notes and links



I have only added the 4.35 volt test to the bar charts, but all voltages can be found in the 18650 comparator, this makes it possible to compare voltage at different loads and charge conditions.

Review of 4.35 volt charger.

The batteries was supplied by cpf user "Candle Lamp" for review.

How is the test done and how to read the charts
How is a protected LiIon battery constructed
More about button top and flat top batteries