LG 18650 MH1 3200mAh (Cyan)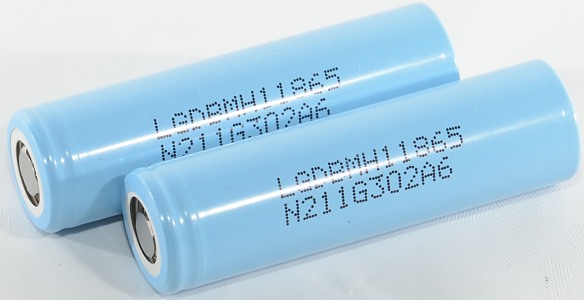 Official specifications:
Nominal capacity: 3200 mAh
Minimum capacity: 3100 mAh
Nominal Voltage: 3.63V
Standard Charge: Constant current 0.5C (1550mA), Constant voltage 4.2V, End current(Cut off) 50mA
Max. Charge Voltage: 4.2 ± 0.05V
Max. Charge Current: 1.0 C (3100mA)
Standard Discharge: Constant current 0.2C (620mA), End voltage(Cut off) 2.5V
Max. Discharge Current: 10A
Weight Approx.: 49.0 g
Cycle life: 500 (0.5C charge and discharge)
Operating Temperature: Charge 0 ~ 45°C, Discharge -20 ~ 60°C
Storage Temperature: 1 month -20 ~ 60°C, 3 month -20 ~ 45°C, 1 year -20 ~ 20°C



This is a cell with high capacity for fairly high loads and with good cycle life.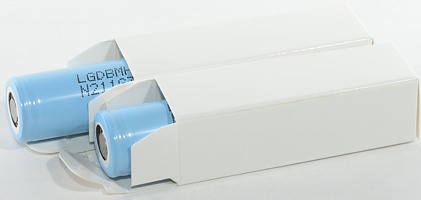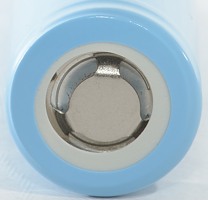 The matching between the two cell is very impressive and capacity do not drop much with load. I looks like the rated current of 10A is very resonable.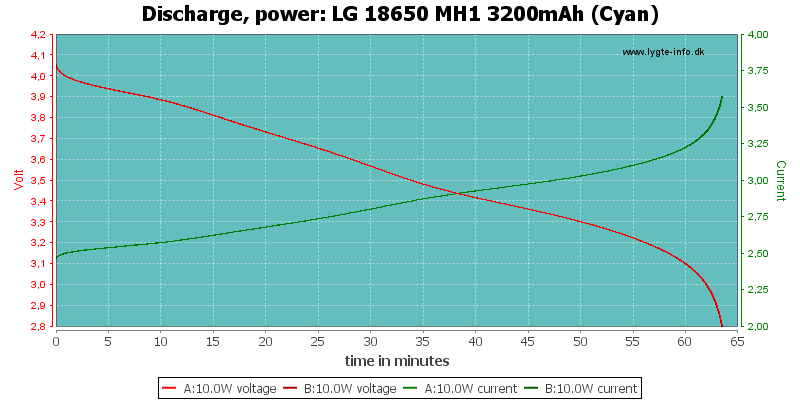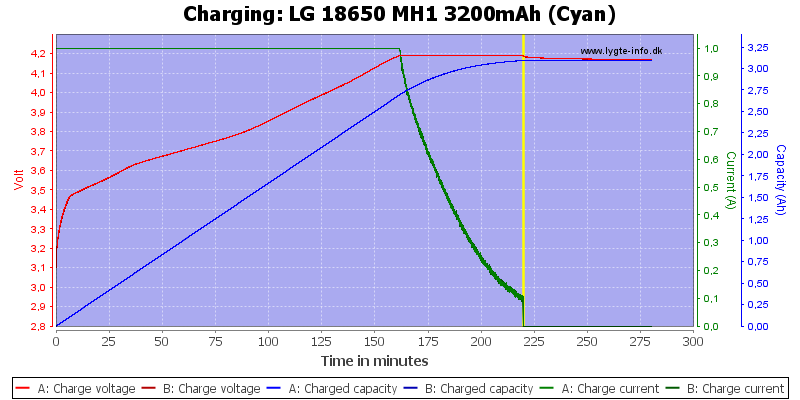 Conclusion



There is not much to say about this cell, it looks like a very good cell and is designed for use with standard 4.2 volt chargers.





Notes and links



How is the test done and how to read the charts
How is a protected LiIon battery constructed
More about button top and flat top batteries
Compare to 18650 and other batteries