RediLast 3100mAh (Black)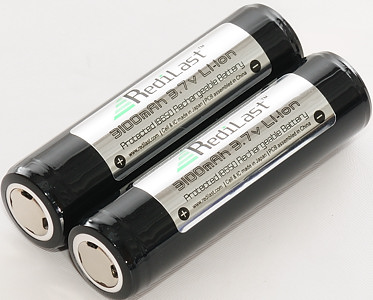 Official specifications:
3100mAh Capacity
Protected against: overcharge, overdischarge, short circuit
Cell Made in Japan
4.20vą0.05 charge voltage
2.50v cut off voltage
3.6v Nominal voltage
Charging type: CC/CV
Max charge current: 1C (3.1A)
Recommended charge current .3C
Max discharge current: 6.2A
Cell Size: ~18.5mm x 68.8mm



The cell used can be discharged down to 2.5 volt, in my test I only discharges to 2.8 volt, i.e. I do not measure the full capacity. But then, not all lights will be able to use the full capacity.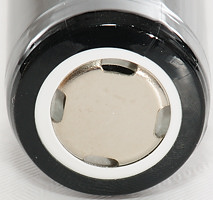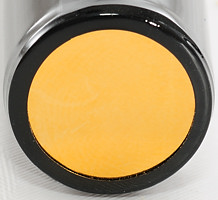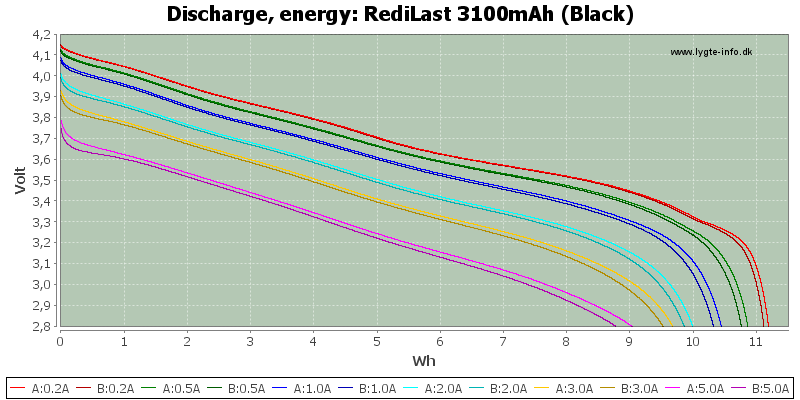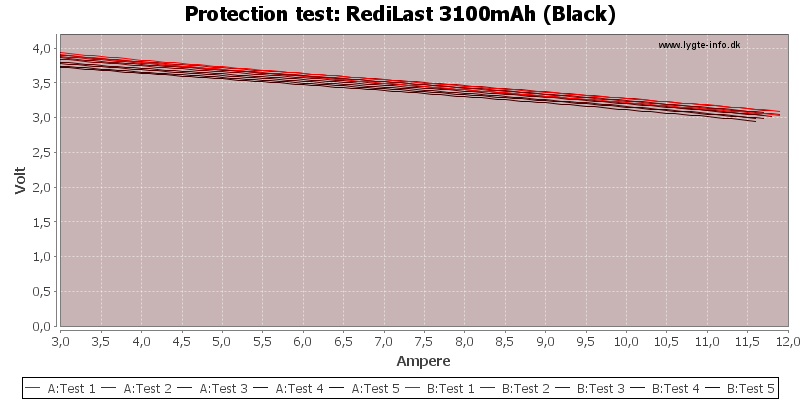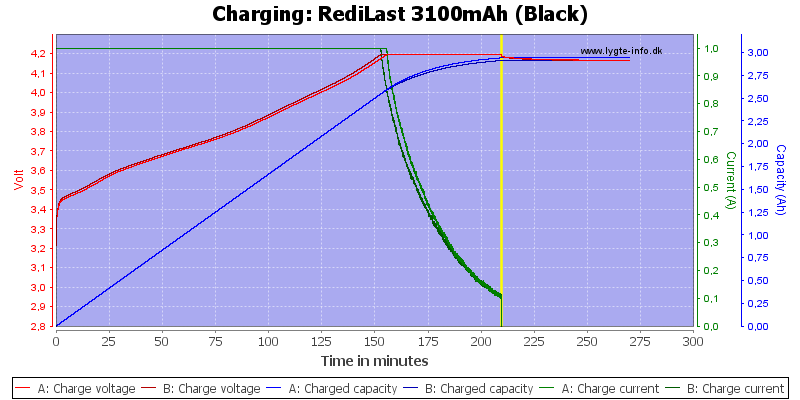 Conclusion



This battery uses a good cell, this secures many things:
The batteries does match in capacity, i.e. they can be used in series.
The battery is very safe.
The battery has the specified capacity (But only when tested at the specified conditions).


The battery has a very high current limit, this does not mean it can sustain more current than other 3100 mAh batteries, but just that the safety circuit will react later.
All in all a very good battery.





Notes and links



How is the test done and how to read the charts
How is a protected LiIon battery constructed
More about button top and flat top batteries