Samsung ICR18650-22P 2200mAh (Blue)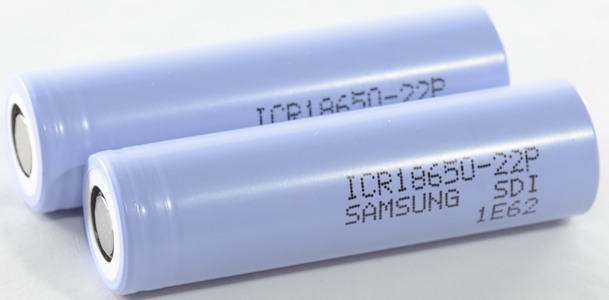 Official specifications:
Typical Capacity: 2150mAh (0.2C, 2.75V discharge)
Minimum Capacity: 2050mAh (0.2C, 2.75V discharge)
Charging Voltage: 4.2V±0.05 V
Nominal Voltage: 3.62V (1C discharge)
Charging Method: CC-CV (constant voltage with limited current)
Charging Current: Standard charge: 1075mA, Rapid charge: 2150mA
Charging Time: Standard charge: 3hours, Rapid charge: 2.5hours
Max. Charge Current: 2150mA
Max. Discharge Current: 10A (Continuous discharge)
Discharge Cut-off Voltage: 2.75V
Cycle life: 500 cycles to 70% at 2150mA, 300 cycles to 80% at 4300mA
Cell Weight: 44.5g max
Cell Dimension: Diameter(max.): Ø 18.40 mm, Height : 65mm max
Operating Temperature (Cell Surface temperature): Charge : -10 to 50°C, Discharge: -20 to 70°C
Storage Temperature 1 year: -20~25°C, 3 months : -20~45°C, 1 month : -20~60°C



This is one of the older Samsung cells, the datasheet is marked 2010. With 10A rated current it was a high current cell.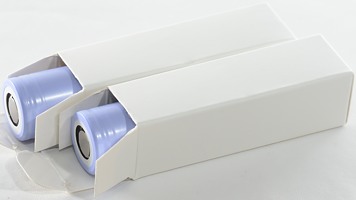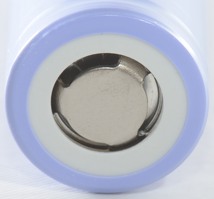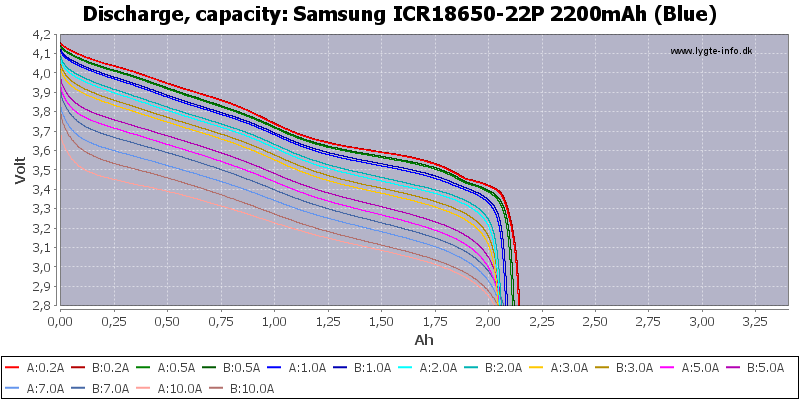 The cell has fairly constant capacity at any load, but there is a small difference in internal resistance.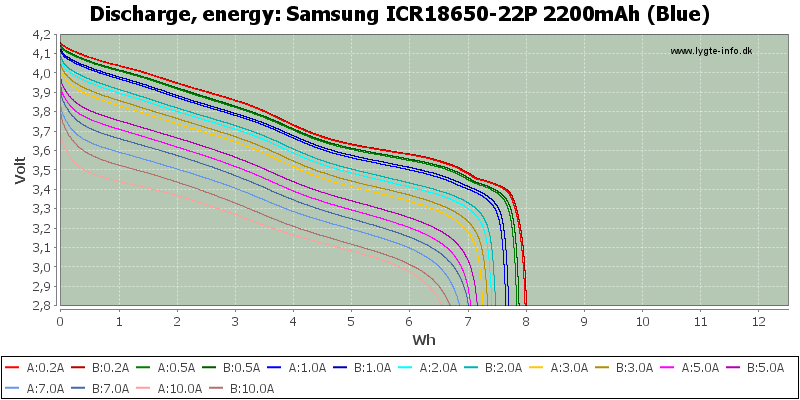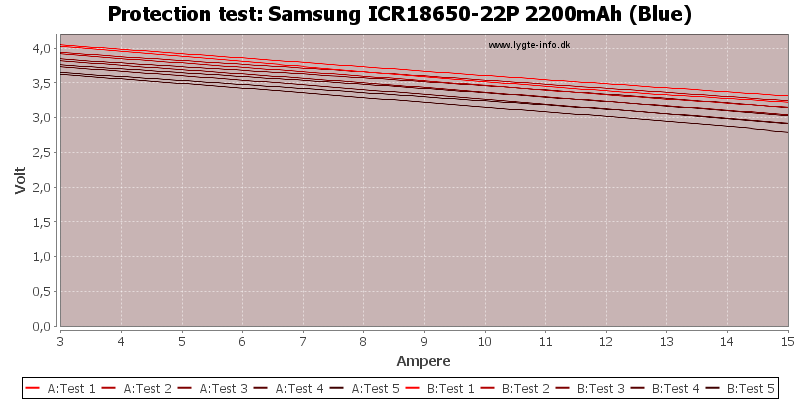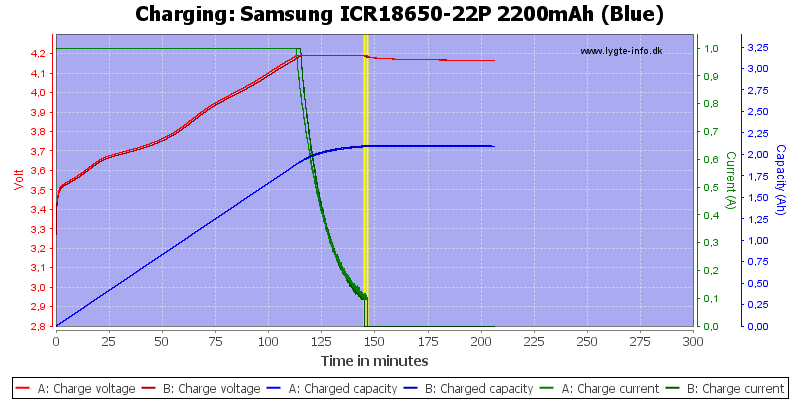 Conclusion



The cell looks good, but today there are better performing cells on the market.





Notes and links



How is the test done and how to read the charts
How is a protected LiIon battery constructed
More about button top and flat top batteries
Compare to 18650 and other batteries