Shockli IMR26650 5500mAh (Black) 2017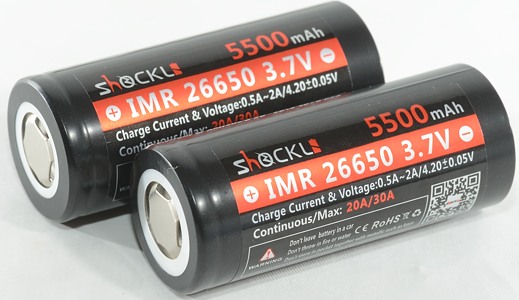 Official specifications:
Nominal voltage: 3.7V
Nominal capacity: 5500mAh
Charge voltage: 4.20V +/-0.5V
Standard charge current: 0.5A
Maximum Charge current: 2A
Maximum continuous discharge: 20A
Maximum pulse discharge: 30A


A high current and high capacity 26650 cell.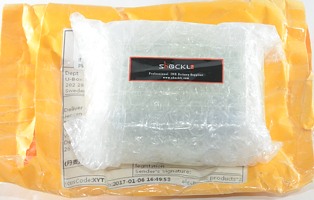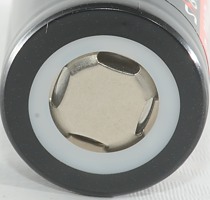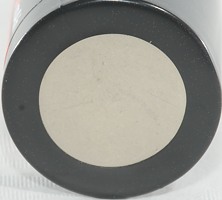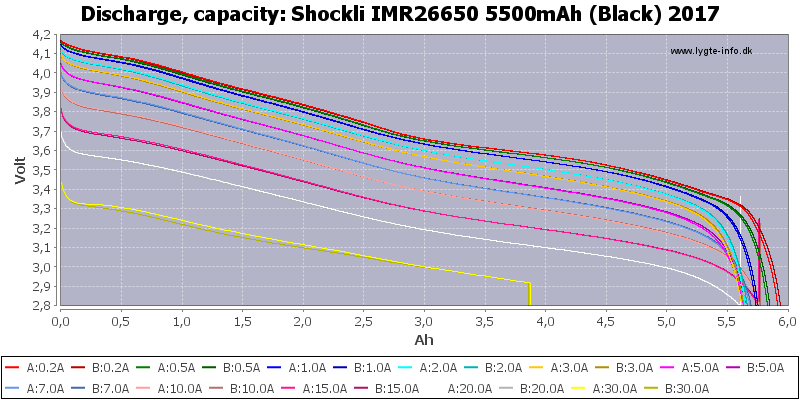 The two cells are very well matched and as usual I test them a bit above specifications. They handled 20A fine, but did not like 30A continuous, it blew a fuse inside both cells, preventing me from doing the rest of the tests.




AT 20A they get rather hot, I measured about 78°C.




At 30A they reached 86°C before the fuse blew.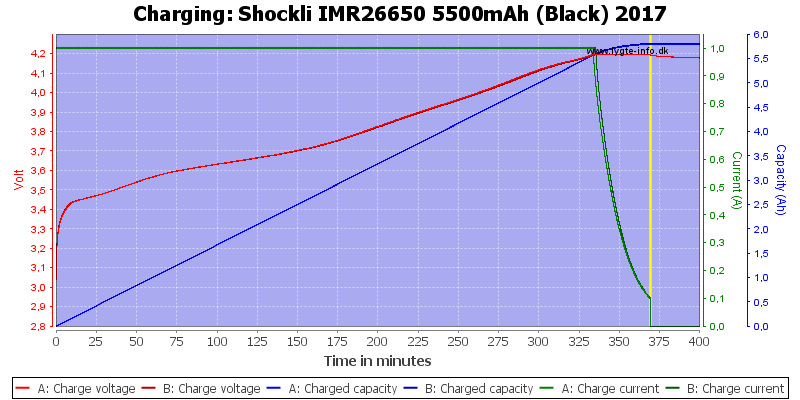 Conclusion



The performance of these cells looks very good and I will look on it as an advantage that they blew a fuse when overloaded (Instead of blowing up).
For vapers that want to use 30A, this fuse is no problem, I draw 30A for about 8 minutes continuous before it blew.





Notes and links



The battery was supplied by shockli.com for review.

How is the test done and how to read the charts
How is a protected LiIon battery constructed
More about button top and flat top batteries
Compare to 18650 and other batteries
Compare to 26650 and other batteries