UltraCell NiZn AAA 1150mWh (Blue)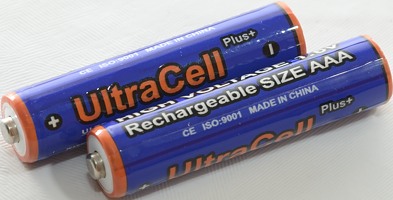 Official specifications:
Type: nickel-zinc battery
Capacity: 1150mWh
Weight: ~ 10.8g
Size (D x H): 10mm x 44mm

Maximum temperature raise at different discharge currents: 1A:+4,1°C, 2A:+8,0°C, 3A:+10,3°C, 5A:+9,3°C

An AAA version of a NiZn cell. Again the capacity is specified as mWh (A very optimistic value), not mAh, this makes the value look much better than any NiMH AAA cell, but it is not (Check the Wh for NiMH from some of my NiMH reviews).

This rechargeable chemistry has higher voltage than NiMH and are supposed to be the superior replacement for alkaline in some applications. In practical usage the cells has a rather low lifetime, probably because they are over discharged when used as replacement for alkaline or NiMH cells.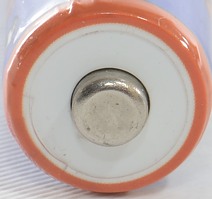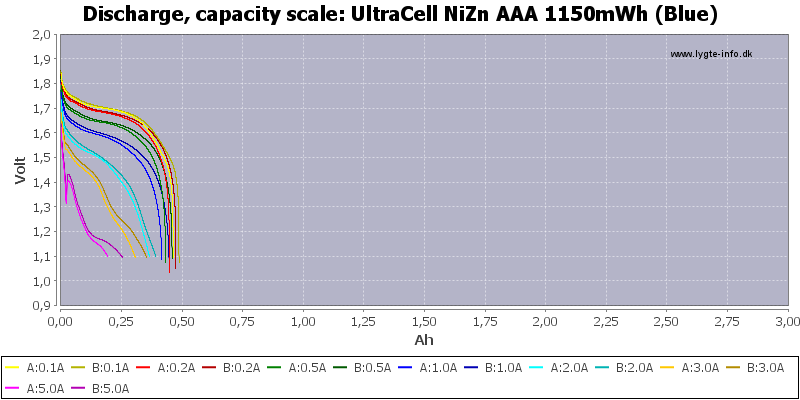 The cells are not a perfect match. They handles high current fairly well, but the capacity is significantly lower than NiMH.




The energy is lower than the specified 1.15Wh.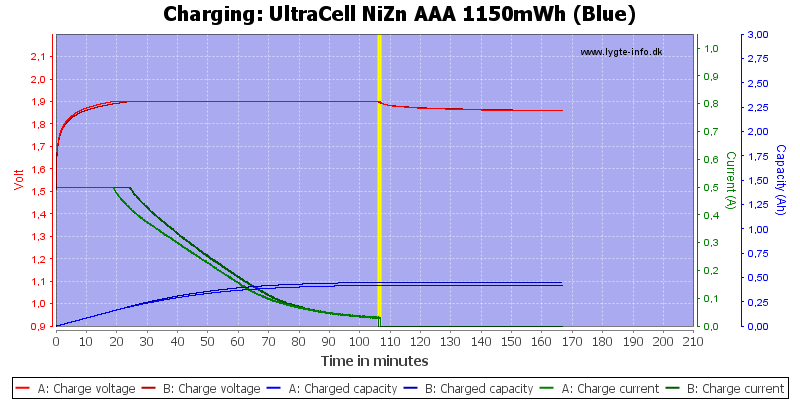 Conclusion



The cells might be useful for some special applications, but as replacement for alkaline or NiMH they are not very good. The higher voltage might damage equipment and the cells will be damaged when discharged to much.
I do not believe the cells are usable as replacement for alkaline or NiMH.





Notes and links



I have also tested PowerGenix AA NiZn and Unbranded NiZN cells.

How is the test done and how to read the charts
Compare to other AA/AAA batteries: Alkaline/NiMH/Lithium