UltraFire BRC18650 4000 mAh (Brown-Gold)


Official specifications:
Voltage: 3.7V
Actual Capacity: 2600mAh
Built-in PCB protection board
Package contains 2 batteries



This battery state 4000mAh on the cell, but at the current time the maximum possible is 3100mAh, i.e. something is wrong. The specification does list a lower capacity (2600mAh), but even that is too high, as can be seen. The internal resistance is also high for a 18650 battery, this makes them unsuitable for high loads.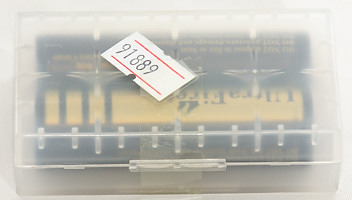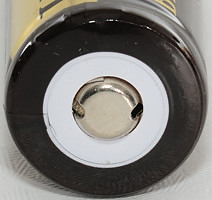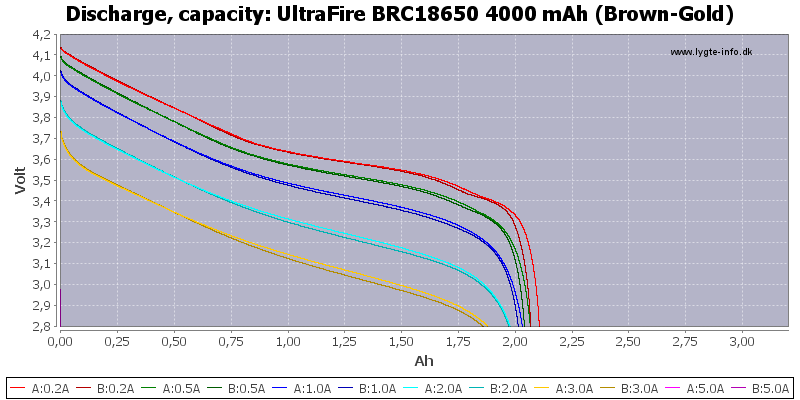 The traces shows around 2000mAh and the battery is not very good at high loads. The batteries do track, i.e. they have the same capacity and internal resistance.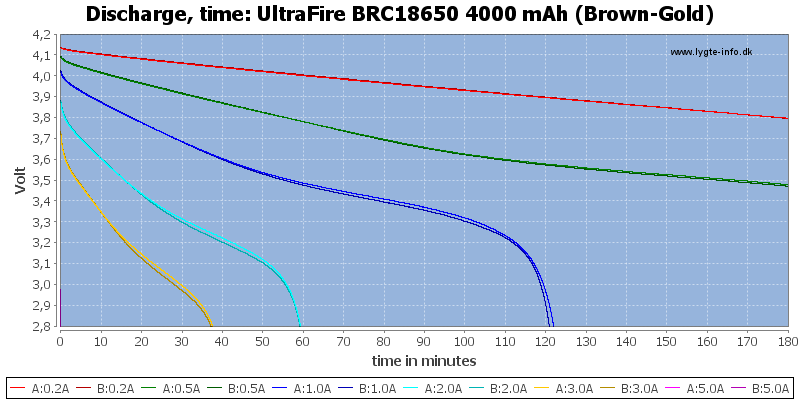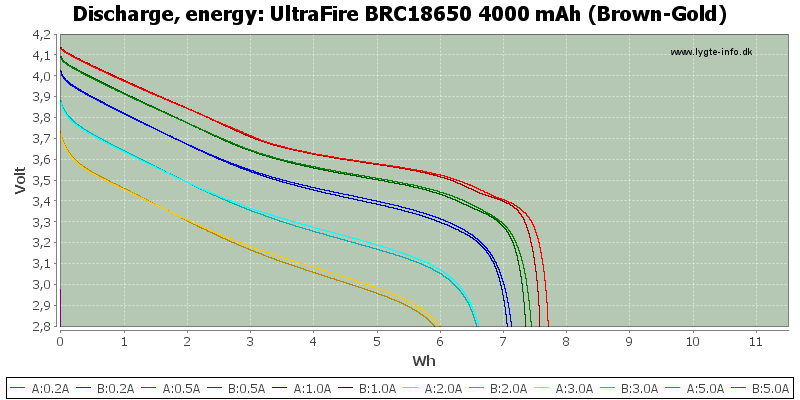 This test shows that the current trip point is reduced when the battery gets warm (This is normal), here it stops at about 3.5A (This is a low value for a 18650 battery).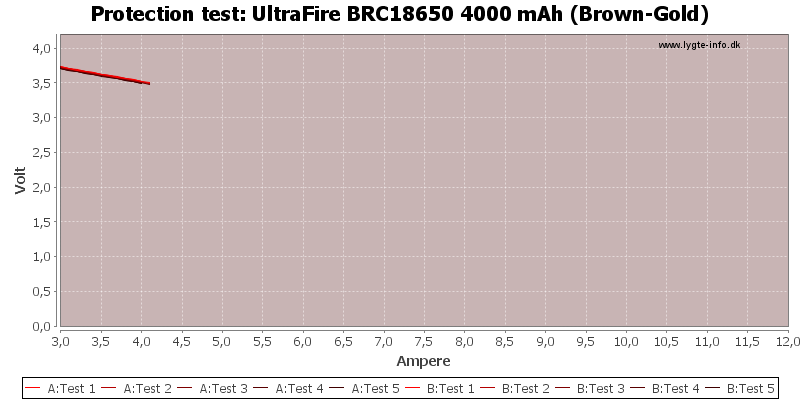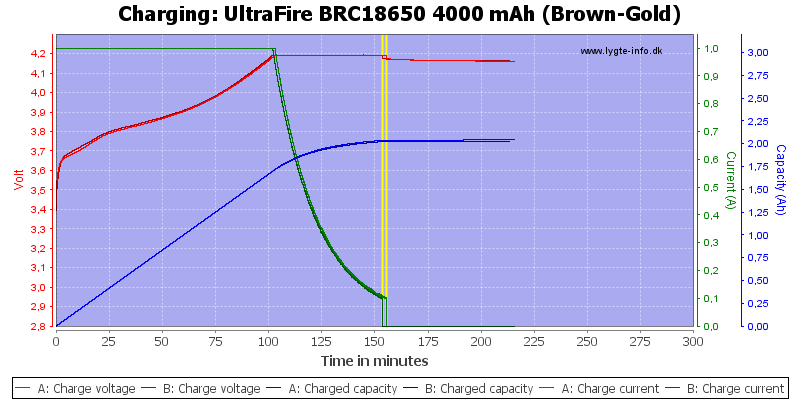 Conclusion



The battery has much less capacity than stated on the cell, but they both have the same capacity, i.e. they can be used in series. The battery is only good for light loads.
Because the batteries are matched in capacity, I will call them acceptable for a cheap battery.





Notes and links



How is the test done and how to read the charts
How is a protected LiIon battery constructed
More about button top and flat top batteries