Uniross AA hybrio 2100mAh (White-red)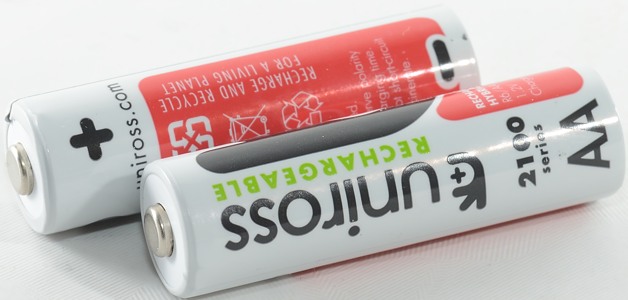 Official specifications:
Nominal voltage: 1.2V
Capacity: 2100mAh
Precharged (i.e. low self discharge). Probably 1 year to 60% (Guess from graphic on pack).


Maximum temperature raise at different discharge currents: 1A:+1,5°C, 2A:+3,7°C, 3A:+6,2°C, 5A:+12,0°C, 7A:+16,9°C, 10A:+18,1°C
Uniross have both normal and lsd AA cells in a couple of different capacities. This is 2100mAh lsd cells.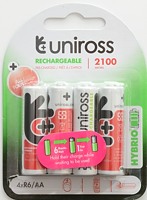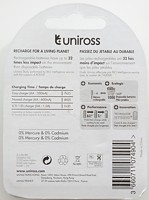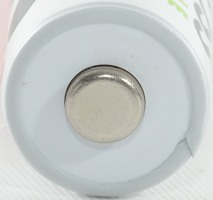 Good capacity for 2100mAh cells, but high current handling is slightly low.








Conclusion



The cells looks fairly good, but the lsd aspect is not in top.





Notes and links



How is the test done and how to read the charts
Compare to other AA/AAA batteries: Alkaline/NiMH/Lithium