Vapcell NCR21700 4800mAh (Purple)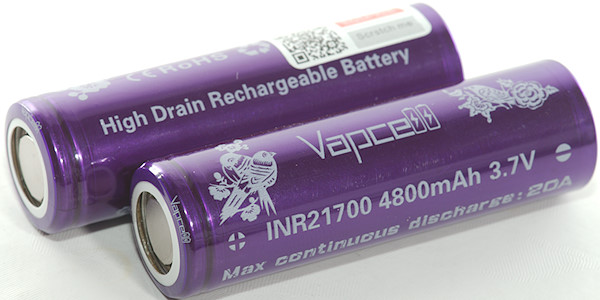 Official specifications:
Model: vapcell INR21700
Size: 21.0*70.0mm
Nominal voltage: 3.6V
End-of-charge voltage: 4.20V
End-of-discharge Voltage: 2.50v
Typical Capacity: 4800mAh (0.2C discharge)
Min capacity: 4700mAh (0.2C discharge)
Weight: Max:69g
Internal resistance: Max:14mOhm
Standard Charge: 1500mA,CCCV 100mA cut-off
Charging Time: 5 hours (standard charge)
Quick Charge Current: 4000mA
Max Continuous Discharge Current: 20000mA
Operating Temperature: Charging: 0°C ~ 45°C, Discharging: -20°C ~ 75°C, Storage Temperature: -5°C ~ 35°C
Storage Humidity: <75%RH
Appearance: Without scratch, distorion, contamination and leakage
Standard environmental condition: Temperature: 23±5°C, Humidity: 45-75%RH, Atmospheric Pressure: 86-106KPA



A very high capacity cell in the new 21700 format.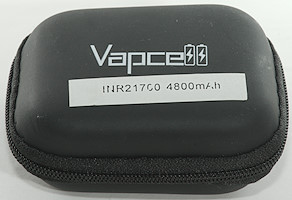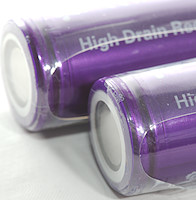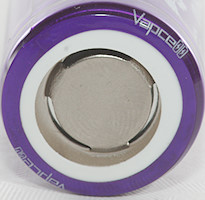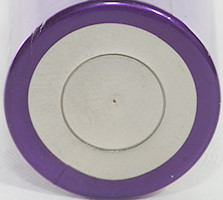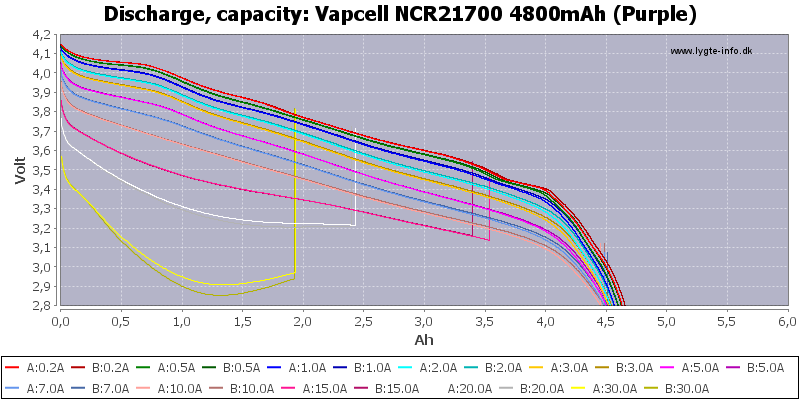 The discharge curves tracks nicely and the battery has lots of capacity, but it is not a high current cell.




At 15A I have to stop the discharge early due to temperature




At 30A it gets hot fairly fast.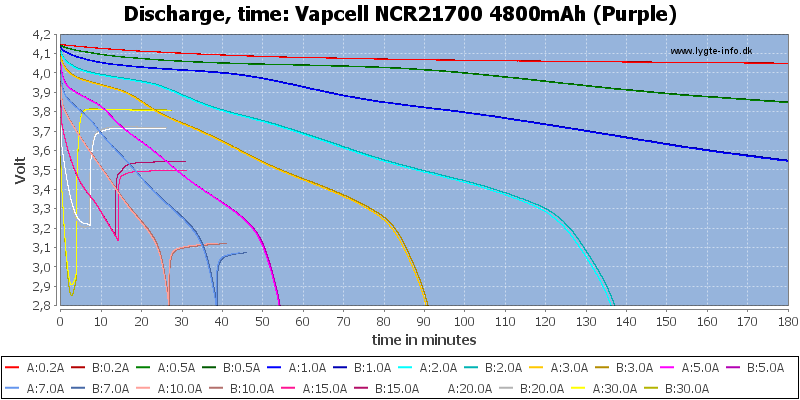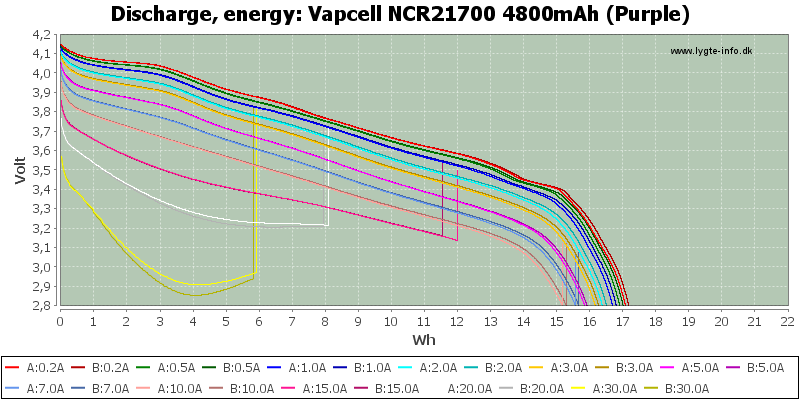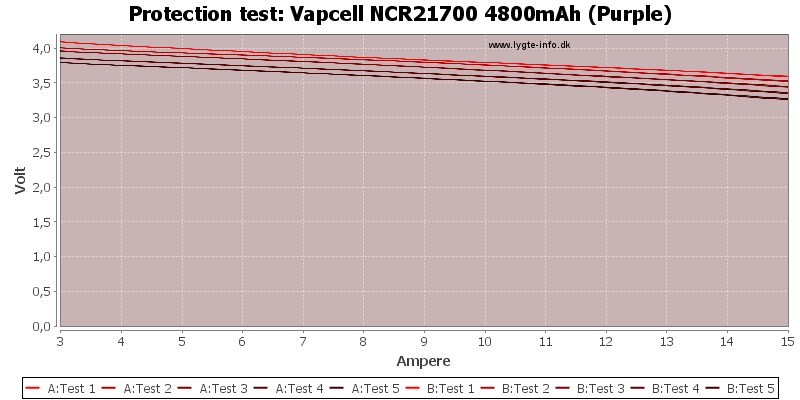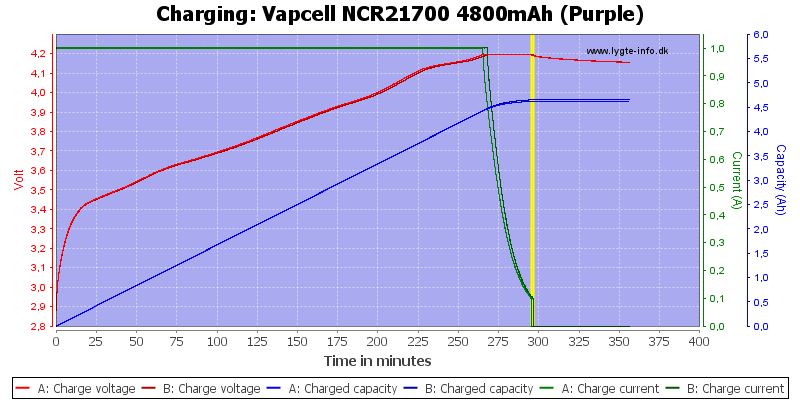 Conclusion



This battery has very good capacity, but is best used at 10A or lower for continuous usage.





Notes and links



The batteries was supplied by Vapcell for review.

How is the test done and how to read the charts
How is a protected LiIon battery constructed
More about button top and flat top batteries
Compare to 18650 and other batteries