Xtar 18650 2100mAh (Black)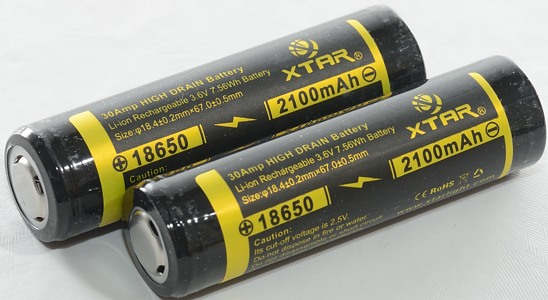 Official specifications:
Typical capacity: 2100mAh
Minimum capacity: 2000mAh
Nominal voltage: 3,6V-3,7V
Charge voltage: 4,2V ± 0,05V
Discharge voltage: 2,5V
Max. charge current: 4A
Max. discharge current: 15C = 30A
Chemical composition: LiNiMnCoO2
Protection circuit (BMS): No
Positive pole: button top
Diameter: 18,4mm ± 0,2mm
Height: 67,0mm ± 0,5mm
Weight: 46g ± 0,01g
Charging method: CC-CV


This is a high current 18650 battery from Xtar.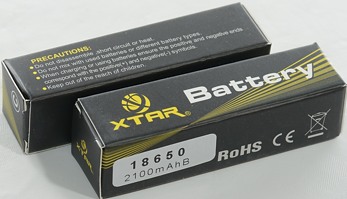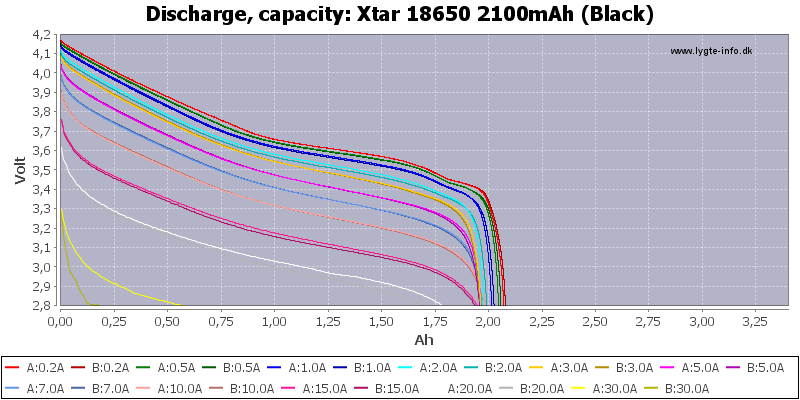 The two cells tracks very nicely and has nearly constant capacity up to 15A, but they are not really suited for 30A continuous draw.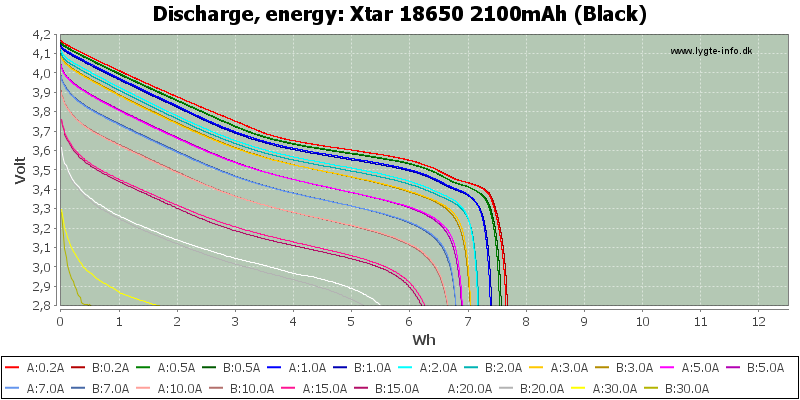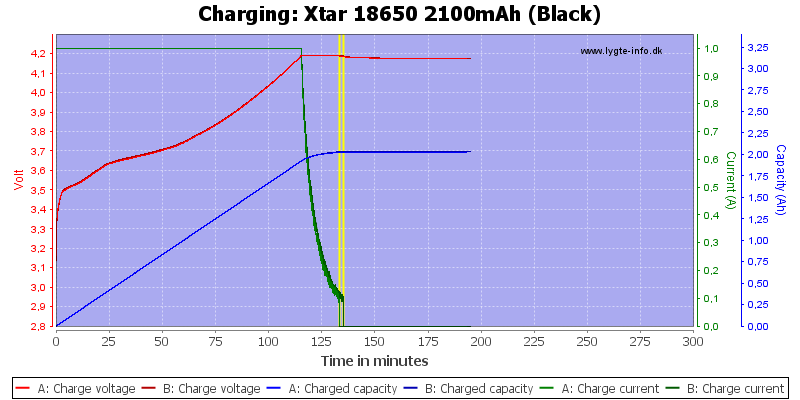 Conclusion



The batteries is a good battery with acceptable performance, but the 30A specification is a bit misleading.





Notes and links



The batteries was supplied by Akkuteile.de for review.

How is the test done and how to read the charts
How is a protected LiIon battery constructed
More about button top and flat top batteries