Soshine 9V LiFePO4 320mAh (White)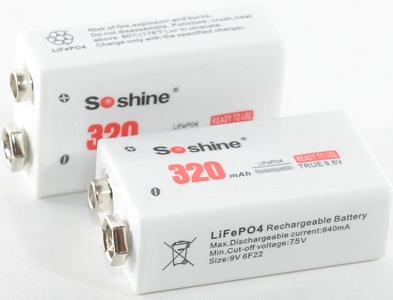 Official specifications:
Chemie: LiFePO4
Size: 9V 6F22
Model No.: Fe-9.6V-320
Nominal Voltage (V): 9.6 ,charged 10.8V
Height (mm): 47.9
Diameter(mm): 16, 8x 26,5
Weight: 35g



This battery has 3 LiFePO4 cells in series and a protection circuit.
It looks like the protection circuit only works for over discharge where it trips at about 6.4V. On charging I tested up to 12V without triggering any protection, it may be because the protection circuit is for 4.2V LiIon.
The numbers is from the good battery, not an average between the two cells.




Here are the numbers for the bad battery.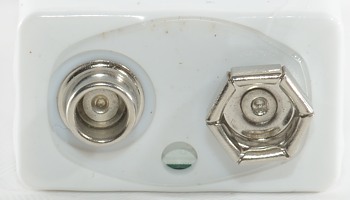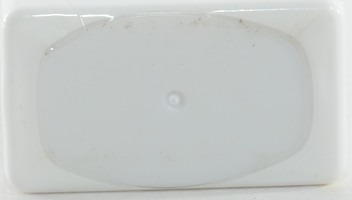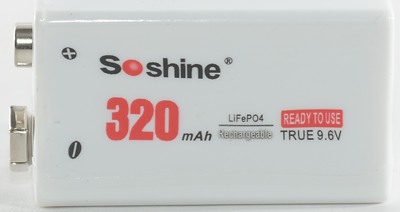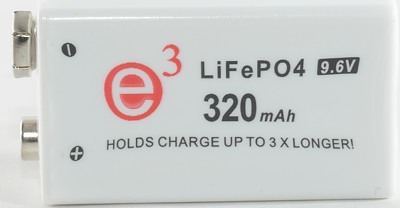 Usual a 9V battery has flat sides, but one of these did expand significantly during tests.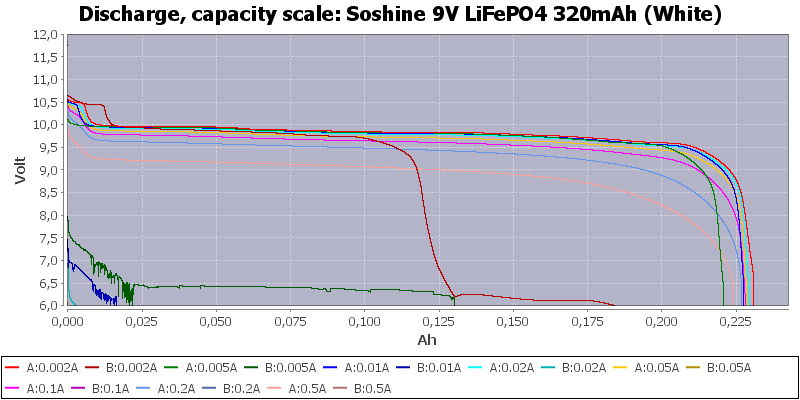 The good battery has about 230mAh, not very impressive for a 320mAh rated battery. Voltage is fairly high as expected.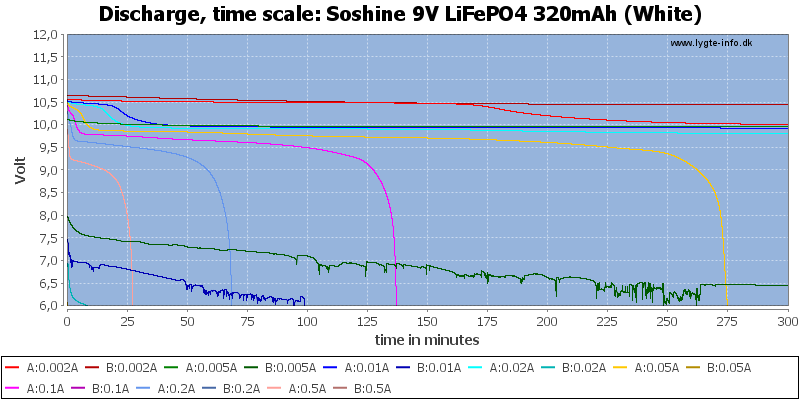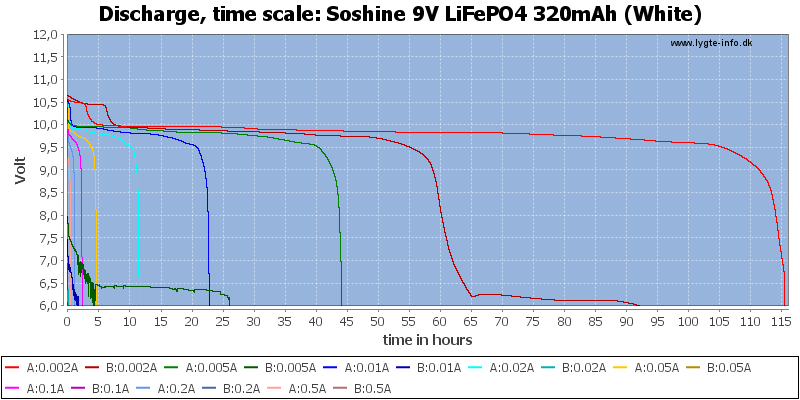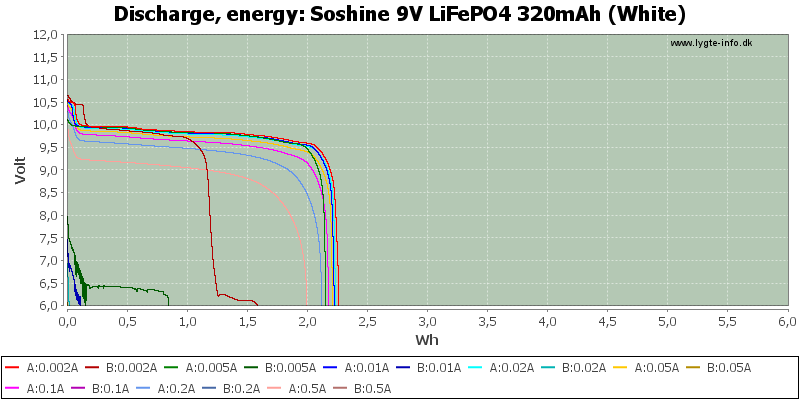 Conclusion



LiFePO4 batteries are low capacity, but with 3 cells in series it has considerable more voltage than most 9V types.
I am not really impressed with the lower than rated capacity and one defective battery.





Notes and links



How is the test done and how to read the charts
Compare to other 9V batteries: Alkaline/NiMH/Lithium/other