Multimeter frequency response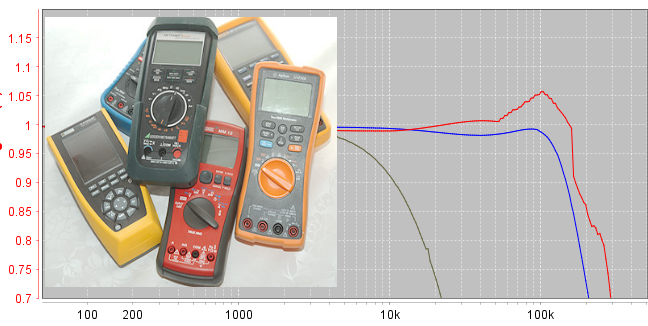 While playing with a couple of high-end DMM's I started wondering how linear their frequency response was, they where all rated for at least 100kHz. With TestController and a ARB I could easily test it and also include a couple of bench and other meters.
I test from 50Hz to 500kHz with 1Vrms, the mV and next higher voltage range may not have the same frequency response. I would have liked to run a test at higher voltage also, but my ARB cannot deliver enough when loading it with 50ohm.



Contents
Setup
Results
Benning MM 12
Brymen BM525s
Brymen BM829s
Brymen BM869s
Chauvin Arnoux CA5293
Fluke 189
Fluke 289
Fluke 8846A
Gossen Energy
Gossen PM Prime
Hioki DT4286
Keithley DMM6500
Keithley DM7510
Keysight 34465A
Keysight 34470A
Keysight U1252A
Keysight U1272A
Keysight U1282A
Kyoritsu KEW1062
Siglent SDM3055 (From reader)


Setup

In TestController I need the DMM for test and my ARB (Siglent SDG2122X), then I it is just configuring the ARB and use "Params Sweeper" to do the test:





For the connection I use a coax cable with termination close to the DMM, this will give the most linear frequency signal.






ParamSweeper do a single sweep of the frequency generator with 300 points, this gives a fairly detailed curve and takes about 5 minutes for one curve. By filling out the log line on ParamSweeper I directly save the file and a chart. I have to configure the chart before the sweep is finished, i.e. define scale for the DMM and select frequency as X-axis. The chart will use the resolution from the configuration "Save images sizes" topmost slot. Most of this can be saved as a script and easily be performed for each test.

All test are done on the main AC range for the multimeter, i.e. not AC+DC.



Results



Benning MM 12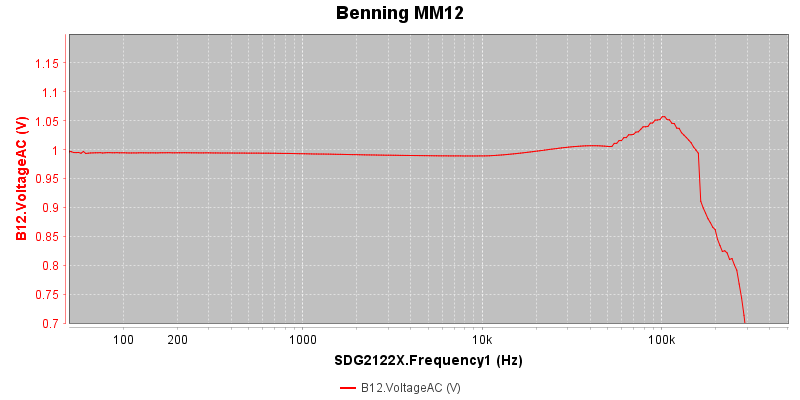 Brymen BM525s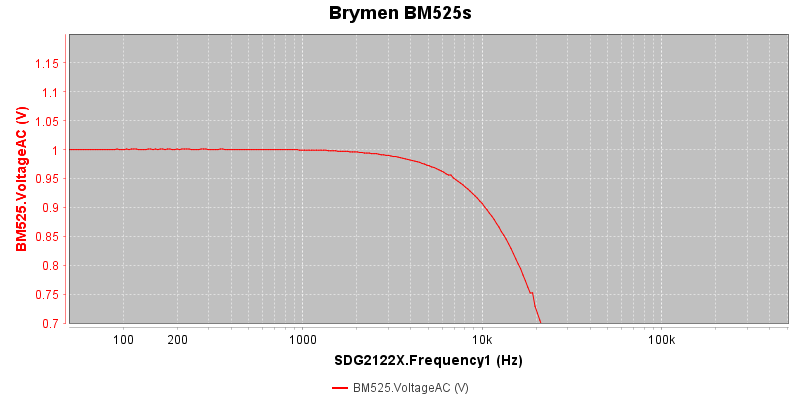 Brymen BM829s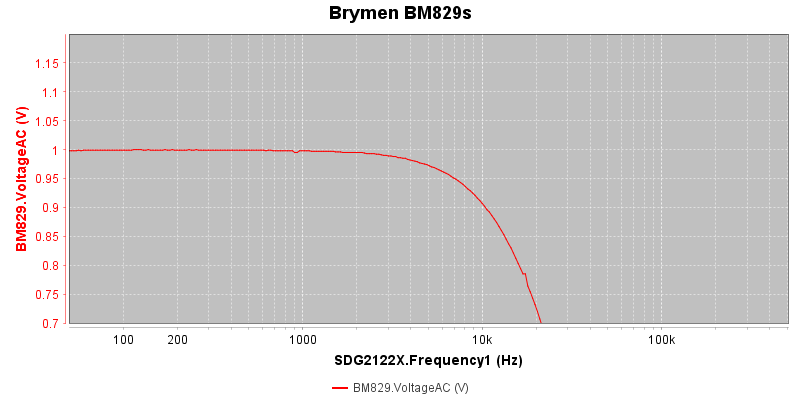 Brymen BM869s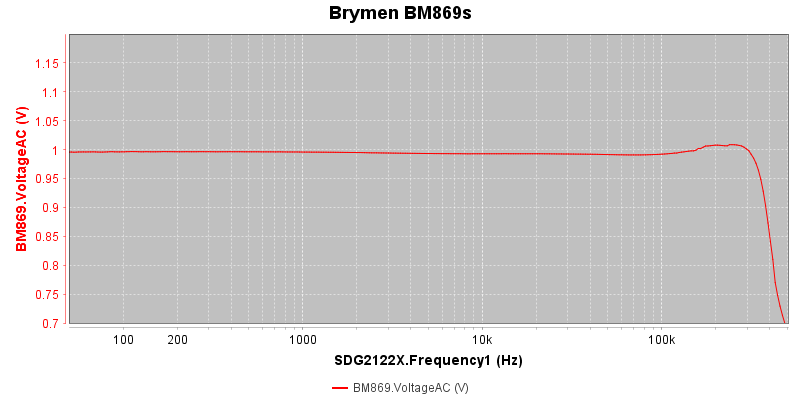 Chauvin Arnoux CA5293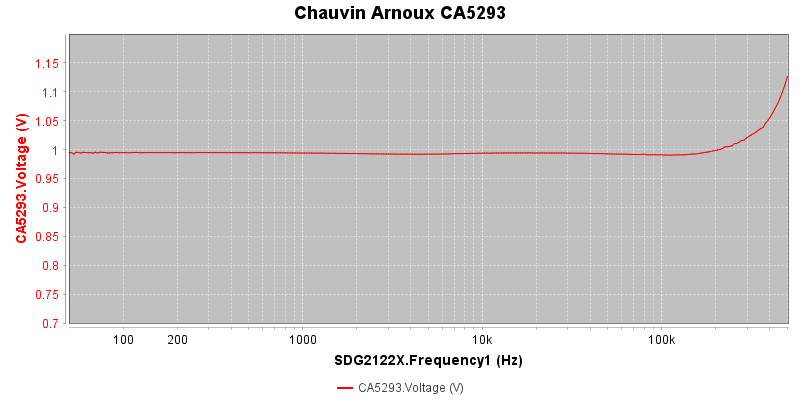 Fluke 189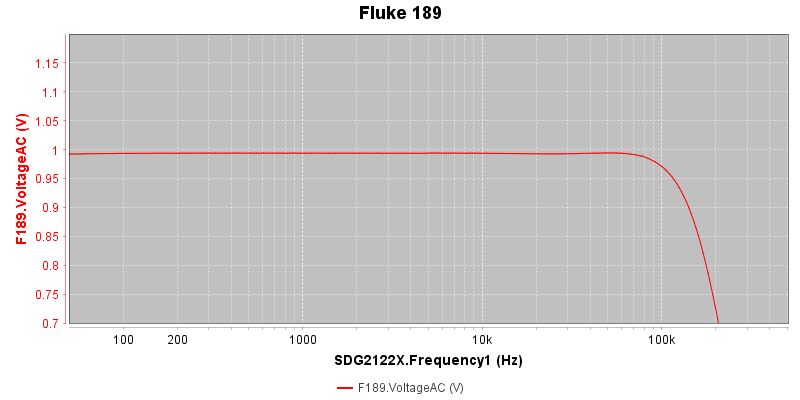 Fluke 289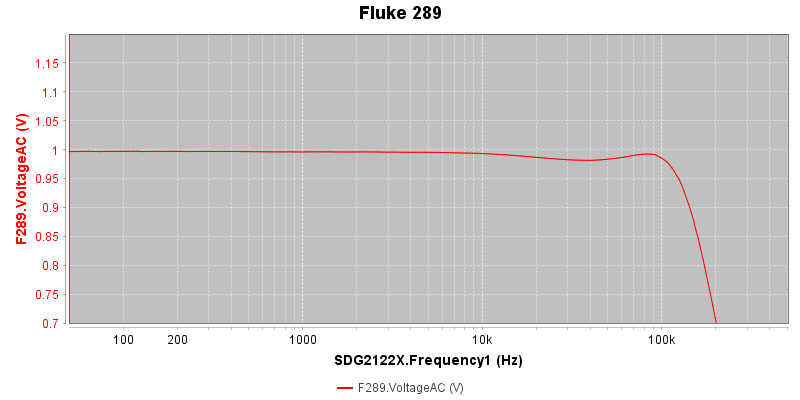 Fluke 8846A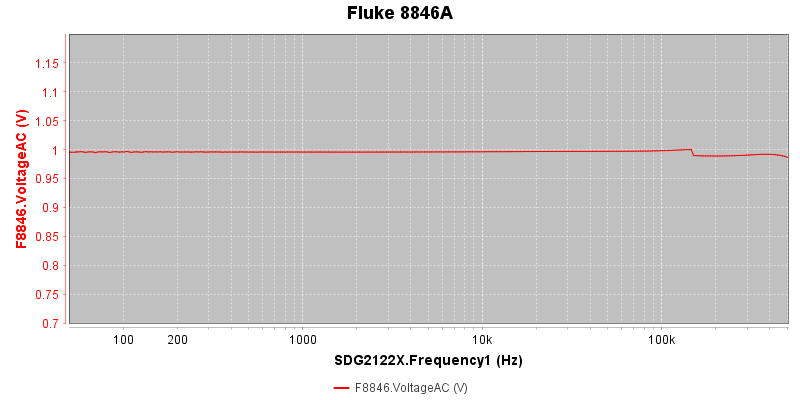 Gossen Energy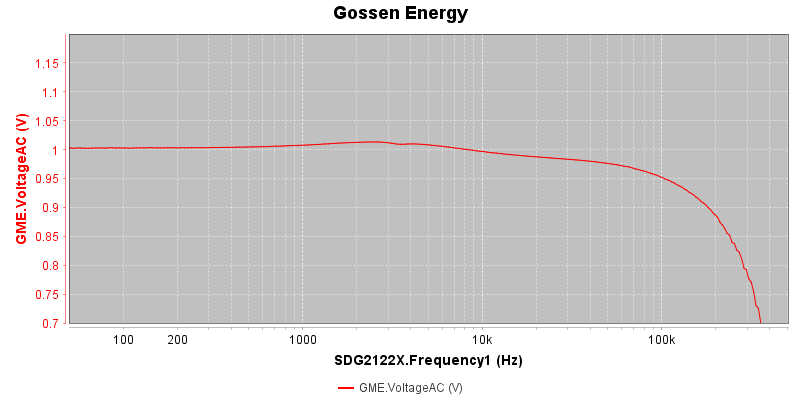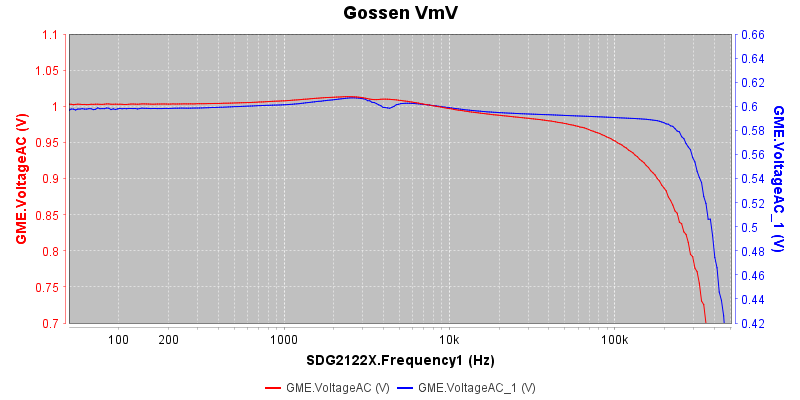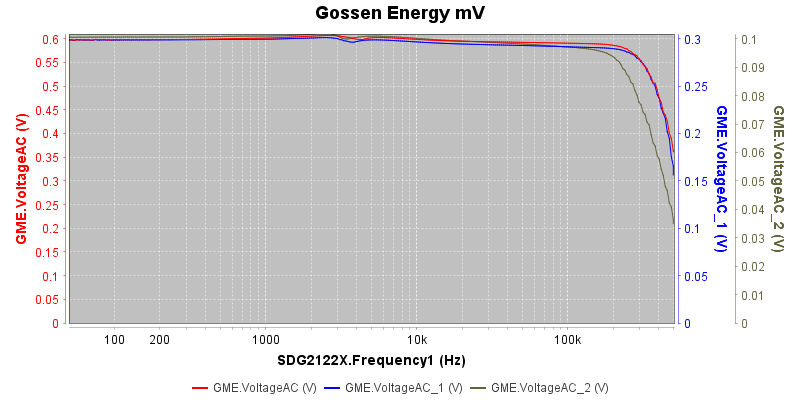 Gossen PM Prime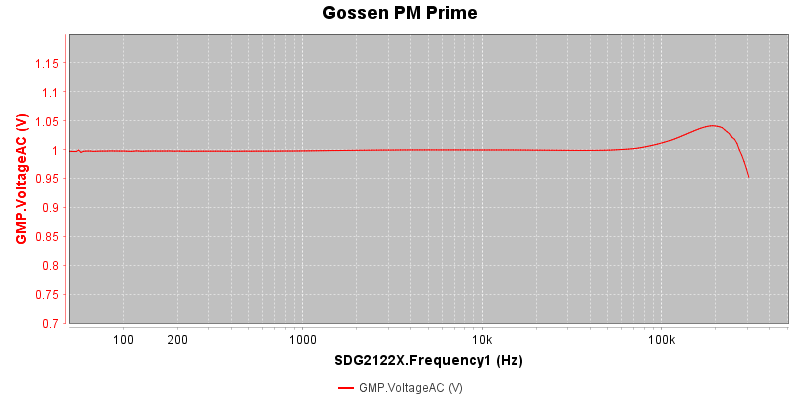 Hioki DT4286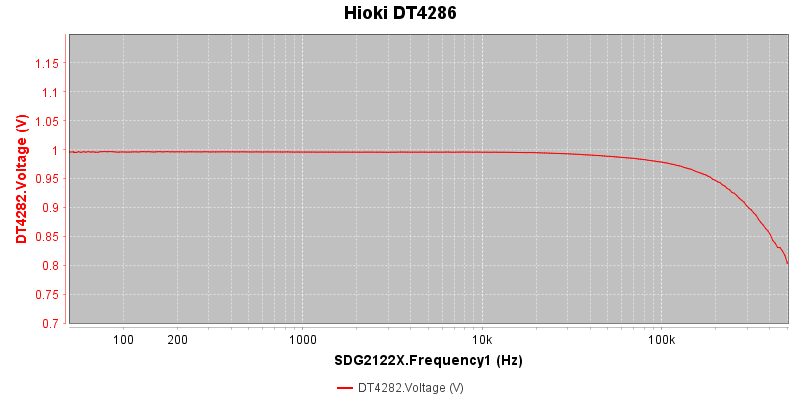 Keithley DMM6500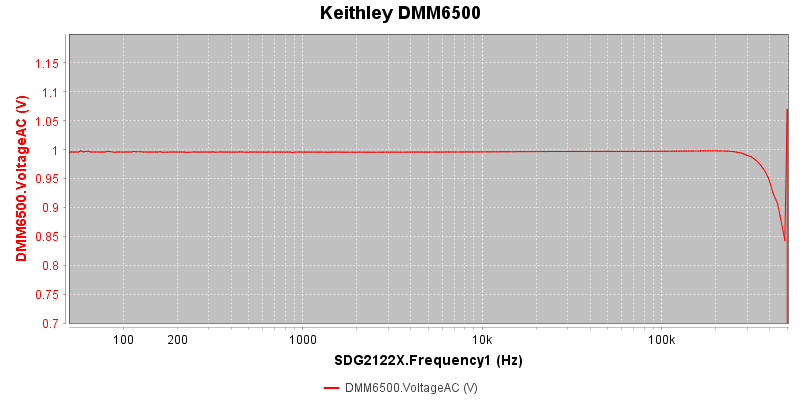 Keithley DM7510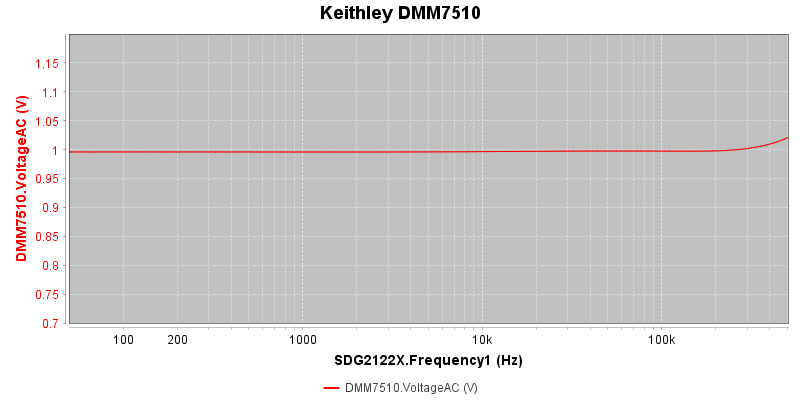 Keysight 34465A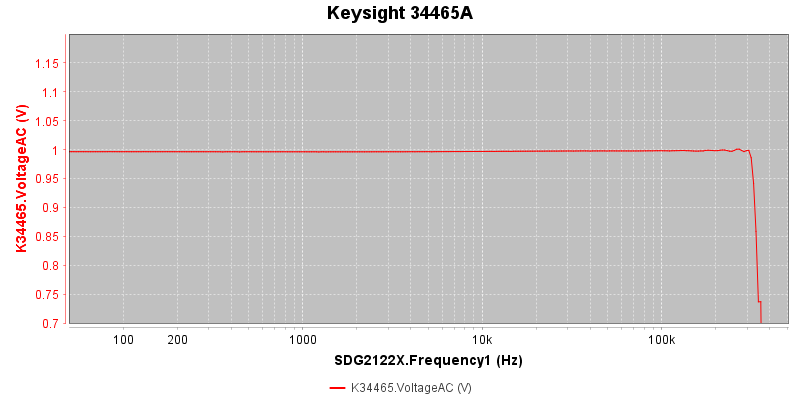 Keysight 34470A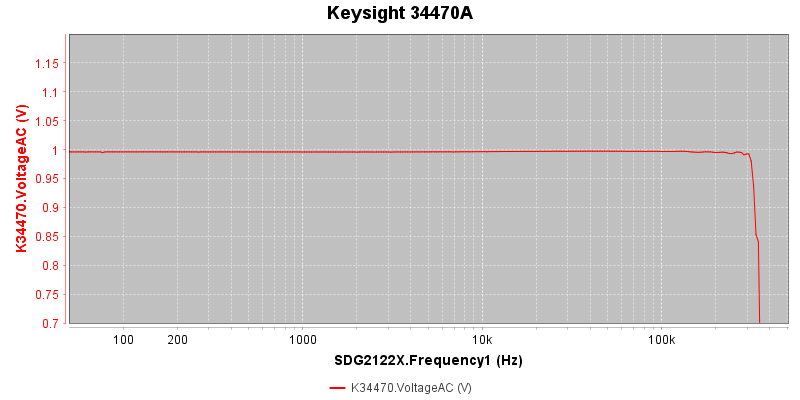 Keysight U1252A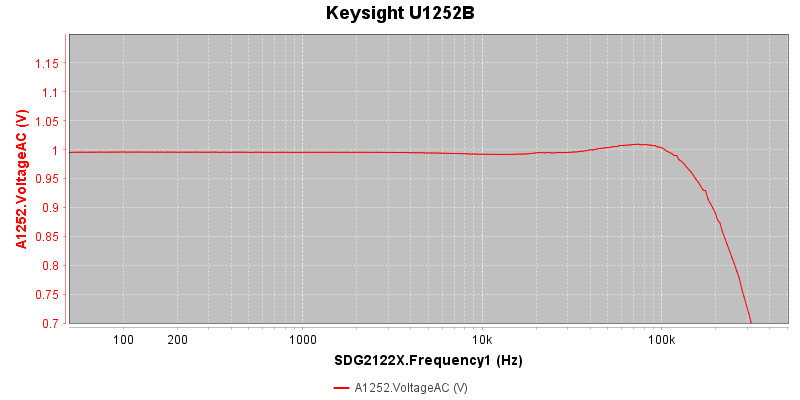 Keysight U1272A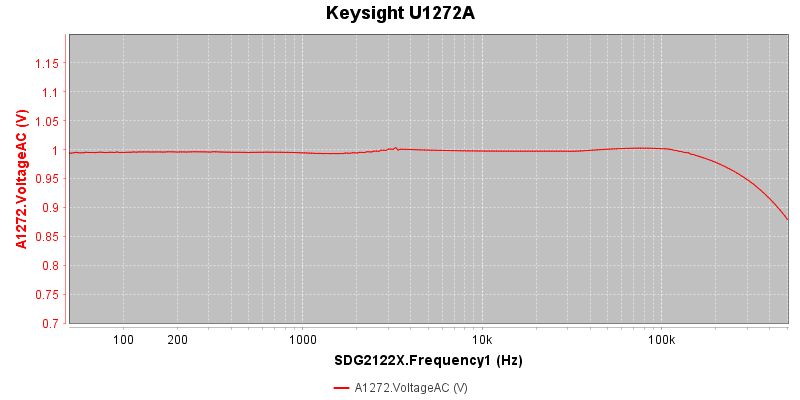 Keysight U1282A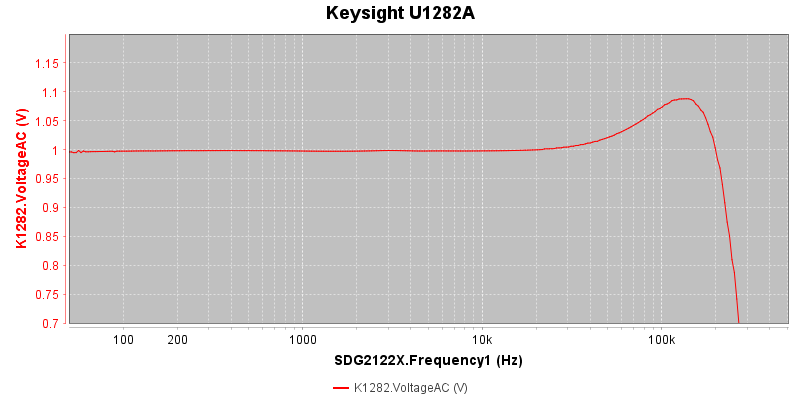 Kyoritsu KEW1062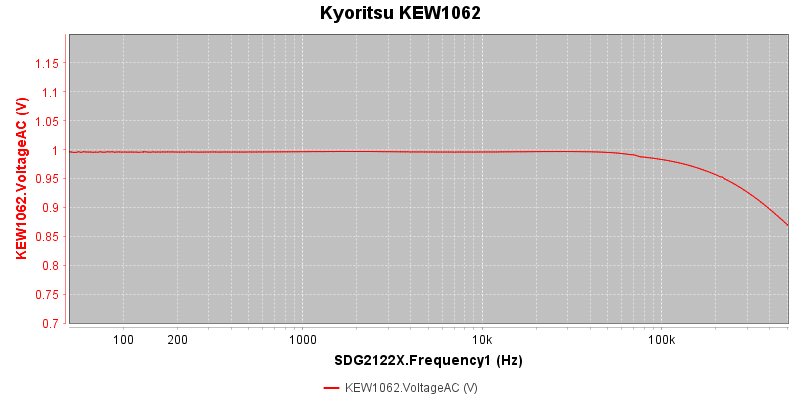 Siglent SDM3055 (From reader)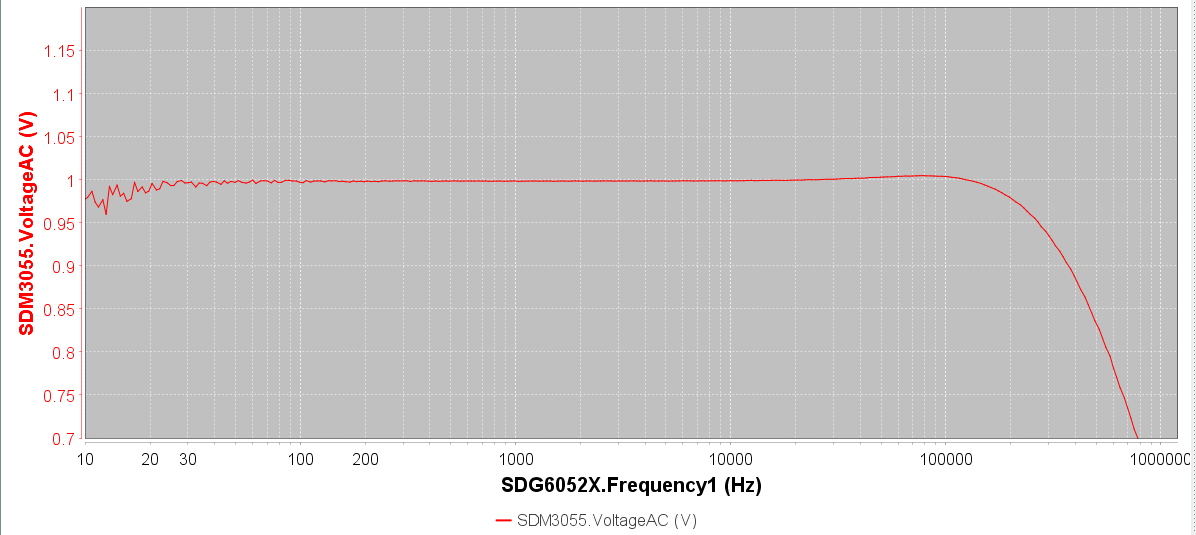 Conclusion



All meters works nicely up to 20kHz (i.e. audio range), but above there is a few percent deviations on some meters. I have not compared to specifications, but I would expect them to be well within.





Notes




I have not tested all my meters, only the ones I had close to my main test bench.