Standby/parasitic current drain


Not all flashlights can be turned completly off, some will always use a small standby current. If the light is stored for months/years with batteries in, it is important to know about this, or the batteries may be empty when the light is needed.
It is not always easy to see if a light has any standby drain, but here I will give some general rules for determining it and list all the flashlights I know about with standby drain, including measurements of how bad it is.

In my calculations I have used the following battery capacities:
Eneloop AAA: 800mAh
Eneloop AA: 2000mAh
CR123: 1500mAh
AW 10440: 340mAh
AW 14500: 900mAh
AW 18500: 1500mAh
AW 18650: 2200mAh
Xtar 32650: 4500mAh
I have not included the lifetime of the battery in my calculations.

All measurements are in micro ampere. 1000uA is the same as 1mA and 1000000uA is the same as 1A.



Lights without standby drain


Most lights can be turnes completely off. Some signs that this is the case are an normal forward or revers switch in the tailcap and nothing else.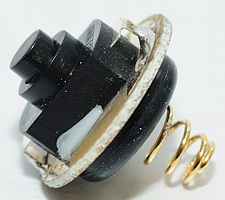 The above picture shows a ordinary switch.





Here is another example on a kind of light withtout standby drain, the twisty. Any light where it is twisted together to turn on will usual be without any standby drain.

I have compiled a short list of lights without any standby drain, the list is far from complete, but includes some common flashlights.




4Sevens


Quark AA, AA2, 123, 1232




Dereelight


CL1H, DBS, C2H




EagleTac


P100A2, P100C2, P10A, P10A2, P10C, P10C2
T10C, T10L, T10LC2, T100C2




Fenix


L0D, LD01
L1D, L2D, P1D, P2D, P3D, LD10, LD20, PD20, PD30
TA30




Jetbeam


Jet I, Jet-II, Jet-III
Element E3, E3P
M1X




MagLight


Solitaire
Mini
2C, 3C, 4C
2D, 3D, 4D, 5D, 6D




OLight


I10, I15, I20, I25
Titanium Infinitum
M20,
T10, T15, T20, T25





Flashlight that maybe has a standby drain


Some lights are equipped with two power switches, where only one of the switches can turn the light completely off, the other switch will only switch to a standby mode.




EagleTac


M2C4, M2XC4 with switch mounted. The ring will not turn the light off, only select a standby mode.
M2: 720uA, 0.34 years with 2x18650




JetBeam







This light has both a ring and a switch. The ring will not turn the light off, only select a standby mode and is also marked with that.
RRT-1: 2mA, 45 days with 18650
RRT-2: 2mA, 45 days with 18650
TC-R3: 2mA, 45 days with 18650





Flashlights with a standby current consumption


These lights will use some current when turned off. On some of the lights it is possible to do a "lockout" to turn them completely off, I will include that with the description of the light.
All measurements and time estimates are approximate values, they may change with temperatur and humidity.




EagleTac





Both M2C4, M2XC4 has a rather high standby current consumption with the ring on off. To avoid it the switch must be mounted.
M2: 720uA, 0.34 years with 2x18650




Fenix





The light has a button so select between 4 light levels and 4 flashing modes, it requires some power to decode that user interface. To turn the light completely off, loosen the head 3 turns.
TK40: 400uA: 1.1 years with 8xAA (Note: the light uses two sets of 4xAA in parallel, giving a total current capaticy of 4000mAh)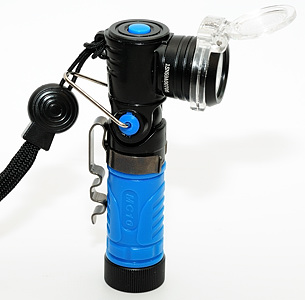 This light has a button to select between 3 light levels and two flashing modes, it requires some power to decode that user interface. To turn the light completely off, loosen the battery cap.
MC10: 32uA: 7 years with 1xAA




First Light USA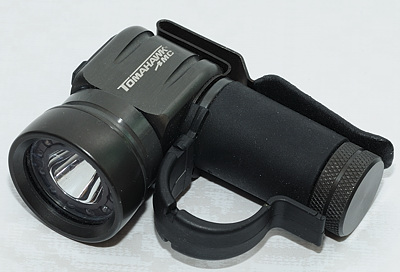 This light has a control panel on the top and need som power to activate it.
Tomahawk MC: 176uA, 1 years with 2xCR123




ITP





The light uses a switch to turn on/off and control brightness, the microprocessor need an insignificant amount of power to supervise it.
A6 Polestar: 0.3uA: 700 year with 6xAA




LiteFlux







This company makes some of the worlds most advanced lights, but to handle that advanced user interface the light need some power.
LF2X: 5uA, 45 years with AA
LF2X: 20uA, 1.9 years with 10440
LF2XT: 7.5uA, 5.1 years with 14500
LF2XT: 2uA, 110 years with AA
LF5XT: 3.3uA, 31 years with 14500
LF5XT: 1uA, 220 years with AA
LF3XT: 8uA, 21 years with CR123




NeoFab





The light uses a ring to turn on/off and select mode.
Spartanian II: 37uA, 4.6 years with CR123




The light uses a ring to turn on/off and select mode.
Legion II: 90uA, 2.7 years with 3x18650



NiteCore







These lights uses a "piston drive" for on/off/light level, this system will not turn the light completely off, except if the tail is loosened.
D10: 500uA, 0.46 years with AA
EX10: 190uA, 0.9 years with CR123
D20: 160uA, 1.4 years with 2xAA




NovaTac





A button can be pressed with with long and short presses to select between 4 programable light levels.
120P: 3uA, 57 years with CR123




OLight





The light has two buttons on the tailcap, used to control strobe and 3 brightness levels.
M30: 2uA, 85 years with 2x18500




Proton





This light has both a red and a white led, depending on how the swith is pressed, either one can be selected.
Proton pro: 33uA, 7 years with AA




RA light





A button can be pressed with with long and short presses to select between 4 programable light levels.
RA-Clicky: 5uA, 34 years with CR123




Streamlight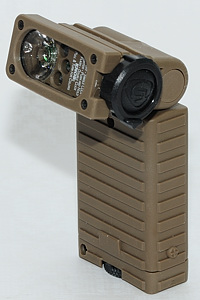 This light has four leds i different colors and it is possible to select between four brightness settings.
Sidewinder: 16uA, 14 year with 2xAA



Xtar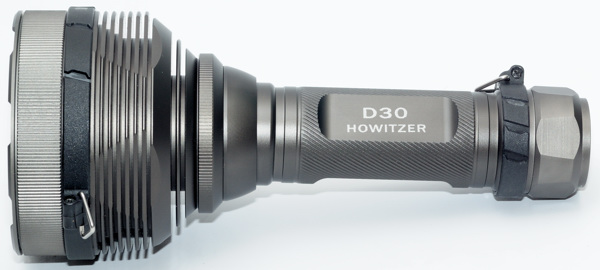 This light has 3 levels, that can be selected by turning the head. The head also has an off position, with a very low standby drain. The tailcap can do a lockout.
D30 Howitzer: 6uA, 117 years with 2x32650




Zebralight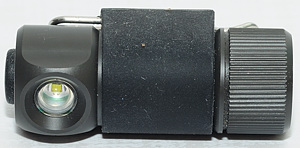 H30, H501, H60, the lights has a button that can select between different levels in two different ways. To turn the standby drain off, the tailcap must be loosened, but with the low drain these lights has it will seldom be necessary.
H30: 53uA, 3.2 years with CR123
H501: 1.5uA, 167 years with AA
H60: 66uA, 3.8 years with 18650 (Zebralight says 1uA, but that does not aggree with my measurements)

Note: H50 does not have a standby drain.




Other





The light has multiple levels, that can be selected by the button.
Dragonheart: 35uA, 4.9 years with 18500