12 beamshoots



See also: 22 Beamshots, September 2009.

This article will show some beamshoots from 11 newer lights and two older lights: 4 XR-E (one a triple), 5 MC-E, 2 P7, a HID and one incandescent flashlights. I have included the different levels for many of the lights, giving a total of 35 beamshoots. I have also done a ceiling bounce to get a idea of the actual light output of the different lights.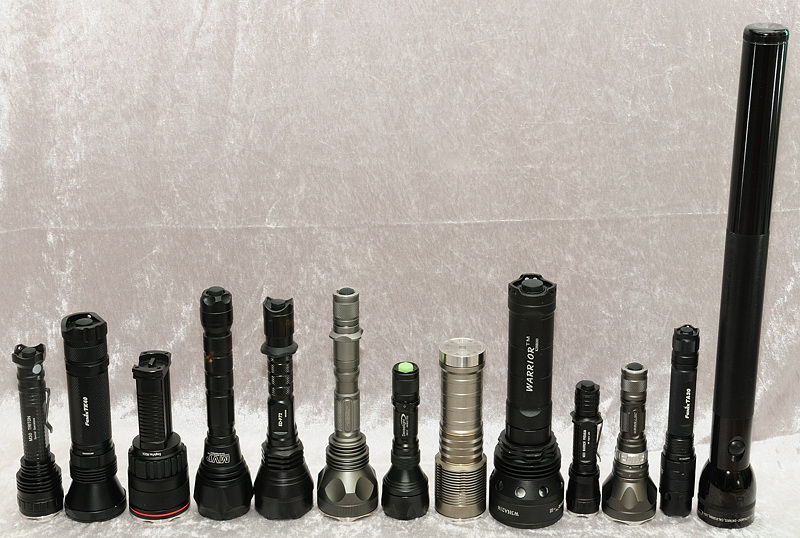 The lights are: OLight M30 Triton, Fenix TK40, EagleTec M2C4, Lumapower MVP, Epsilon ED-P72, Jetbeam M1X, DereeLight DBS MC-E, NeoFab Legion II, MicroFire Warrior 3500, OLight M20 Warrior, Jetbeam RRT-1 Raptor, Fenix TA30, Maglite 6D




Light output


To get an idea about how much light they put out, I did a ceiling bounce and plotted the measured values into this graph. The Legion II is used as reference, i.e. 100%.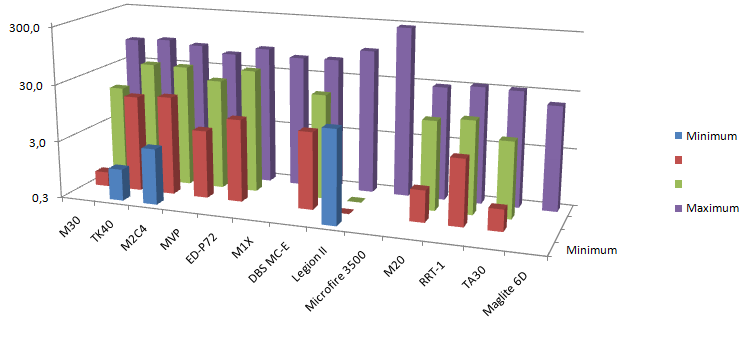 And here is the maximum levels only: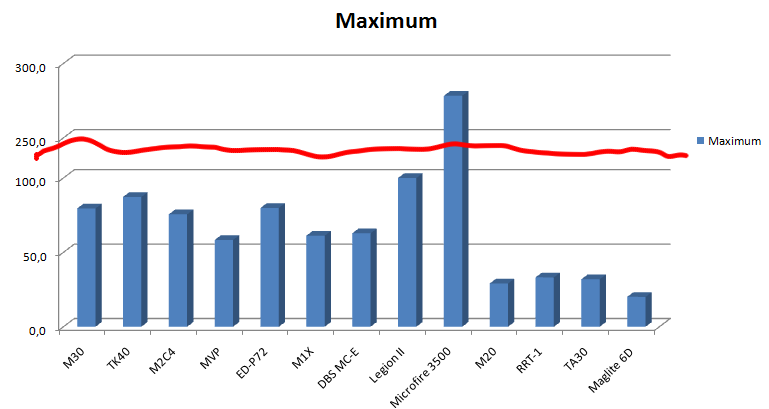 And the minimum levels: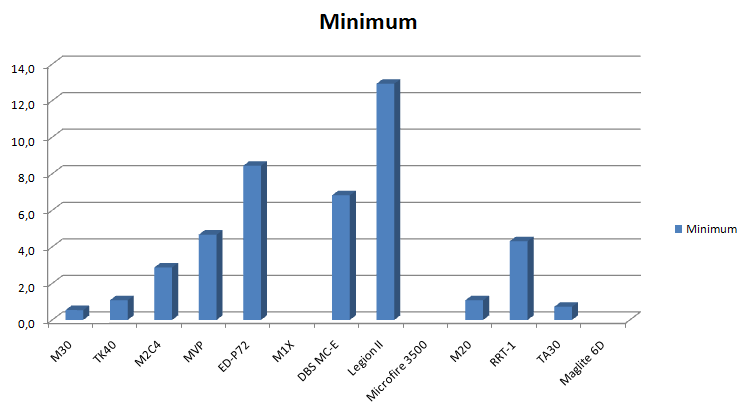 Max. power


First a comparison between maximum power for all lights.
M30, TK40, M2C4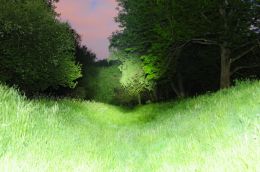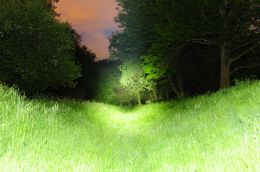 MVP, ED-P72, M1X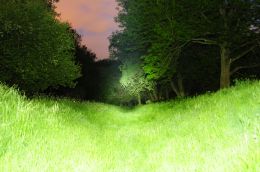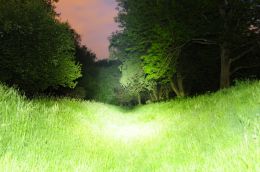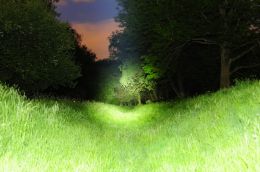 DBS MC-E, Legion II, MicroFire 3500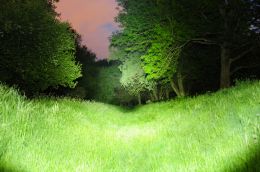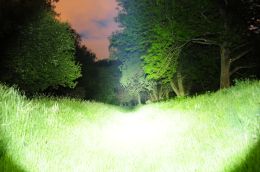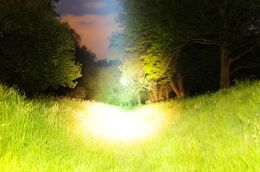 M20, RRT-1, TA30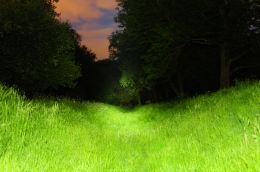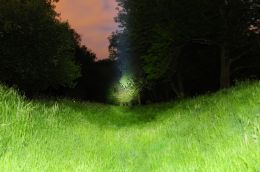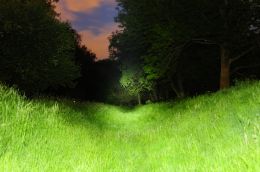 Maglite 6D, M30+Diffuser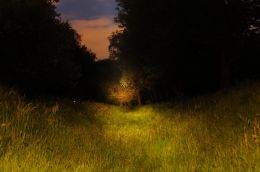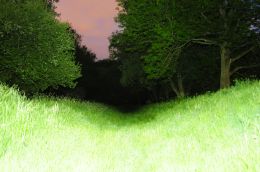 Max. power at reduced exposure


Same pictures as above, but processed with two steps lower exposure.
M30, TK40, M2C4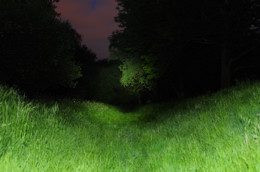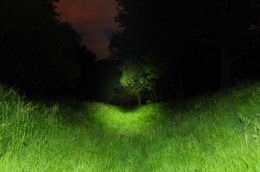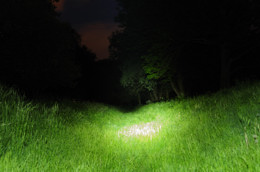 MVP, ED-P72, M1X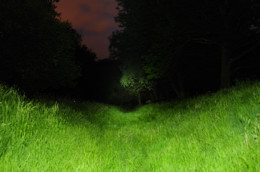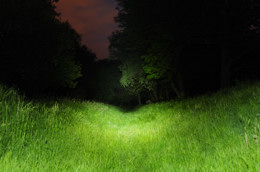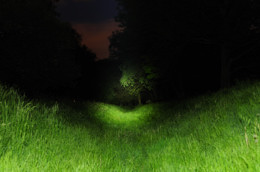 DBS MC-E, Legion II, MicroFire 3500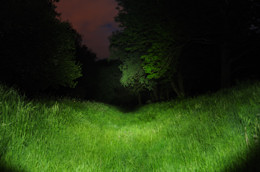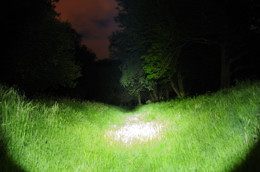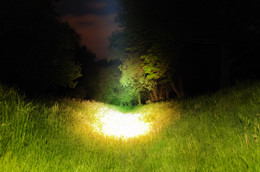 M20, RRT-1, TA30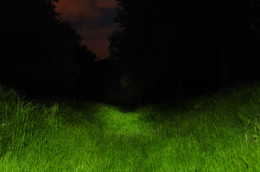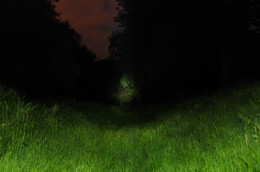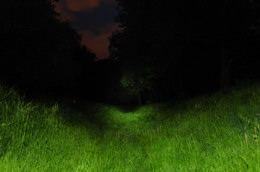 Maglite 6D, M30+Diffuser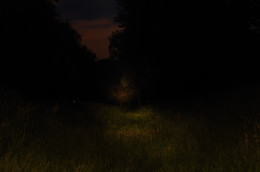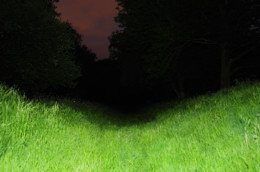 Min. power


Here are all light at minimum power.

M30, TK40, M2C4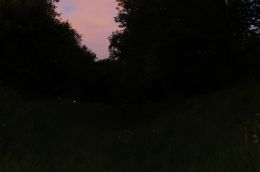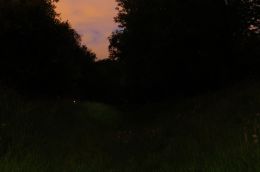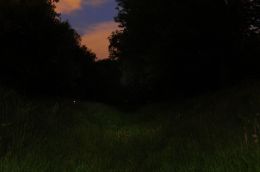 MVP, ED-P72, M1X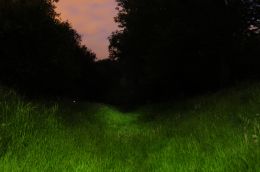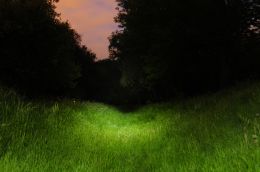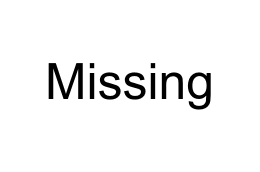 DBS MC-E, Legion II, MicroFire 3500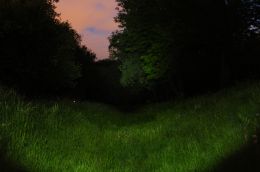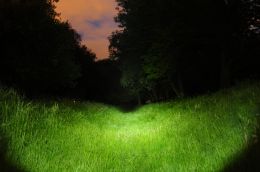 M20, RRT-1, TA30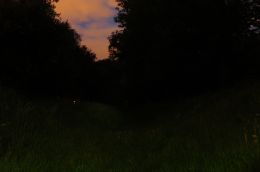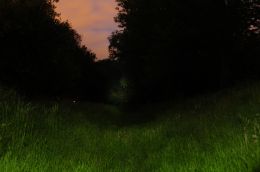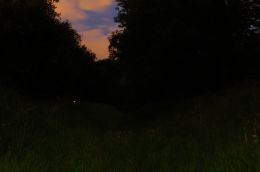 Maglite 6D, Dark reference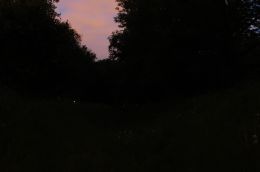 OLight M30 Triton


Light emitter: MC-E
Batteries: 2 x 18500

High, medium, low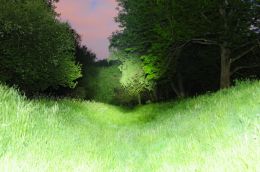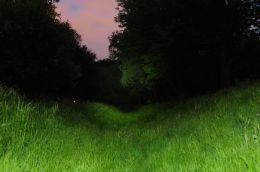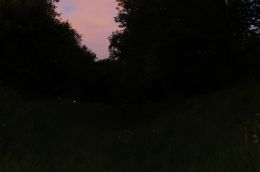 With diffuser on high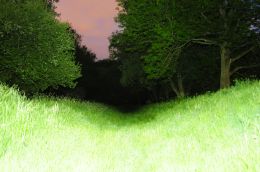 High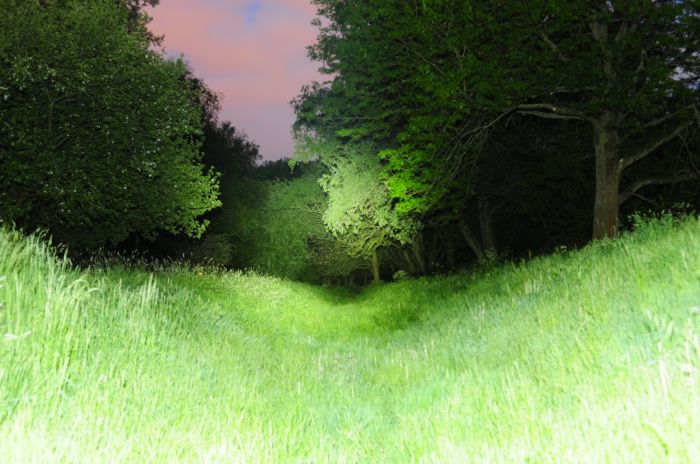 Medium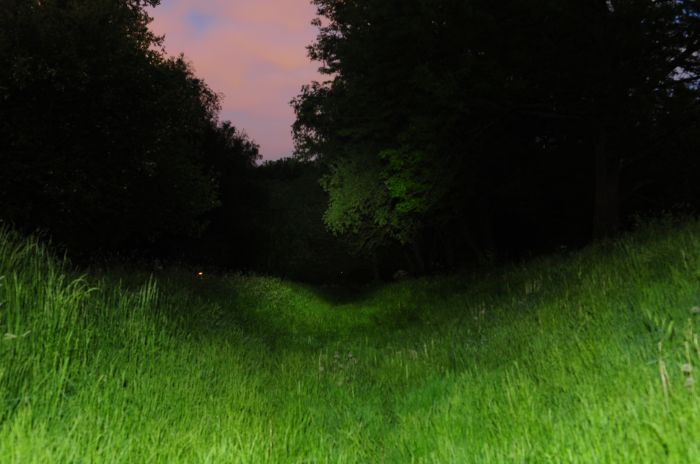 Low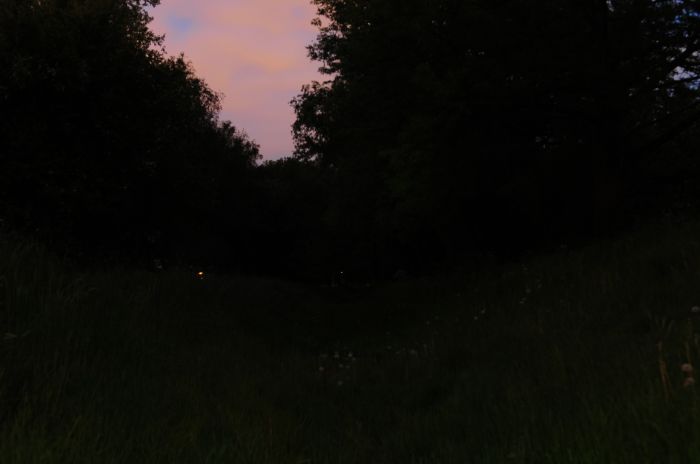 Diffuser on high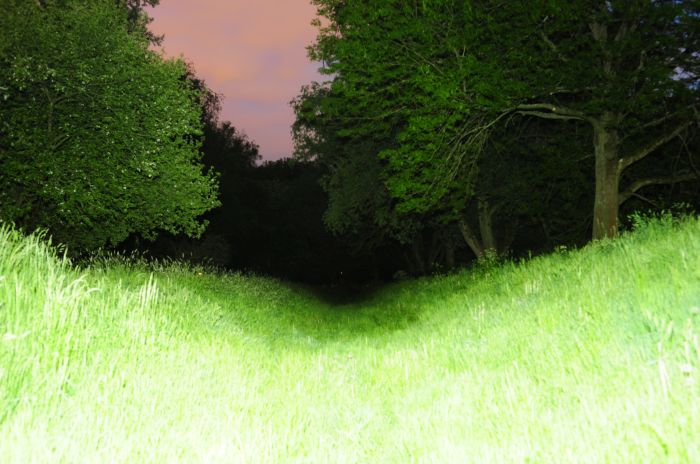 Fenix TK40


Light emitter: MC-E
Batteries: 8 x AA eneloop

Turbo, high, medium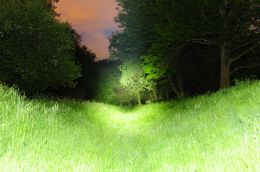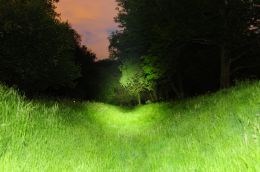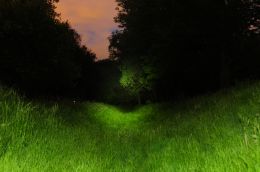 Low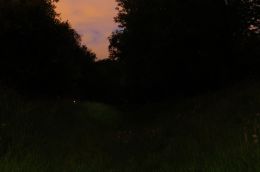 Turbo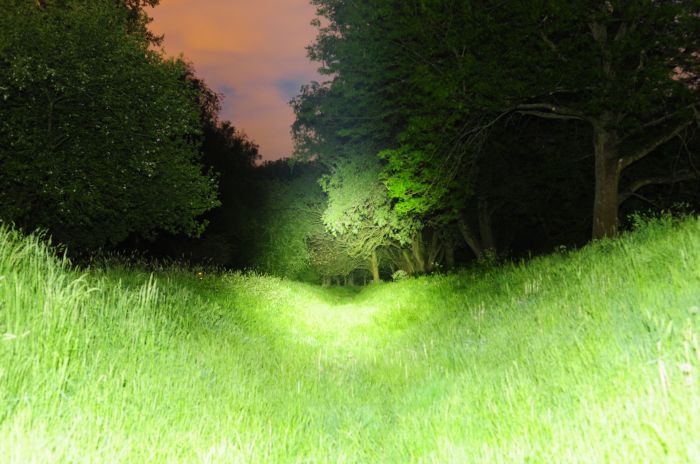 High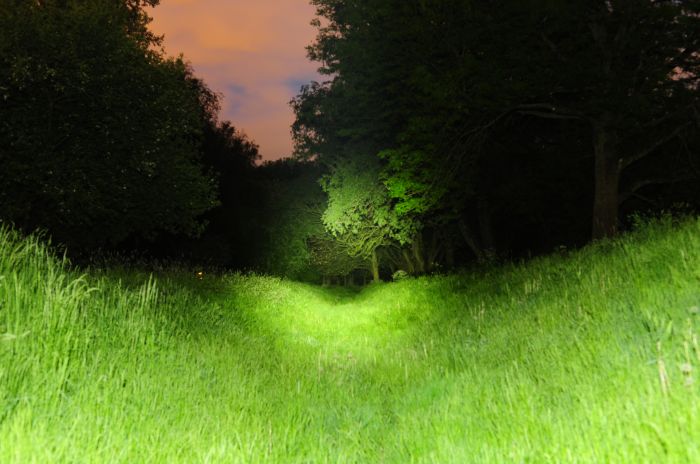 Medium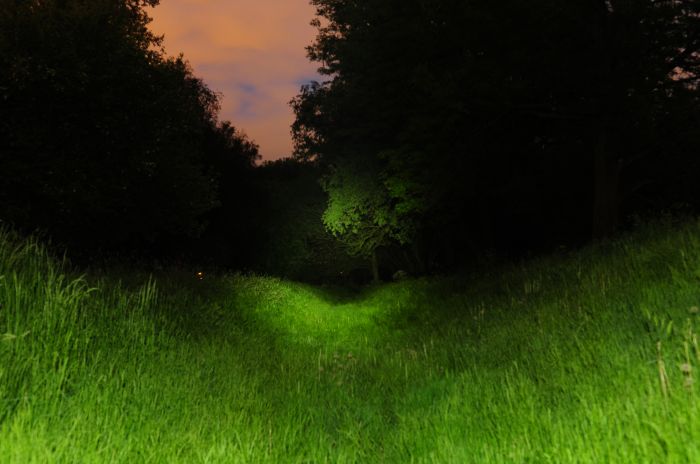 Low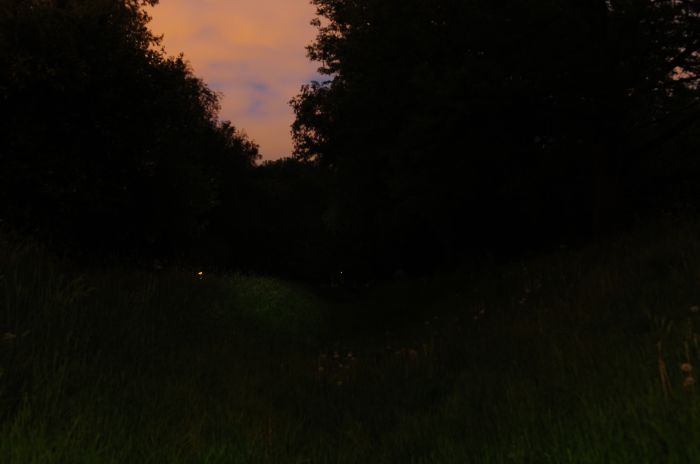 EagleTec M2C4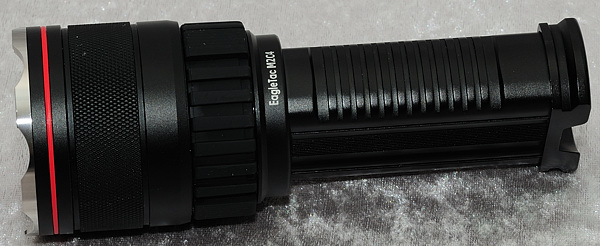 Light emitter: P7
Batteries: 2 x 18650

Turbo, high, medium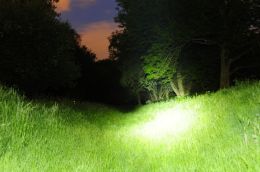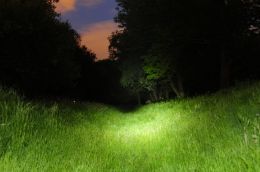 Low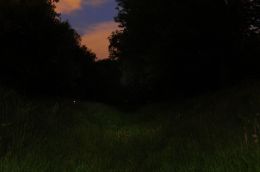 Turbo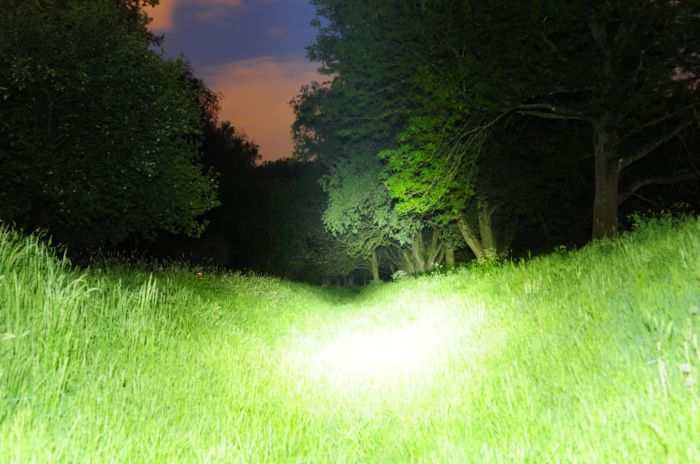 High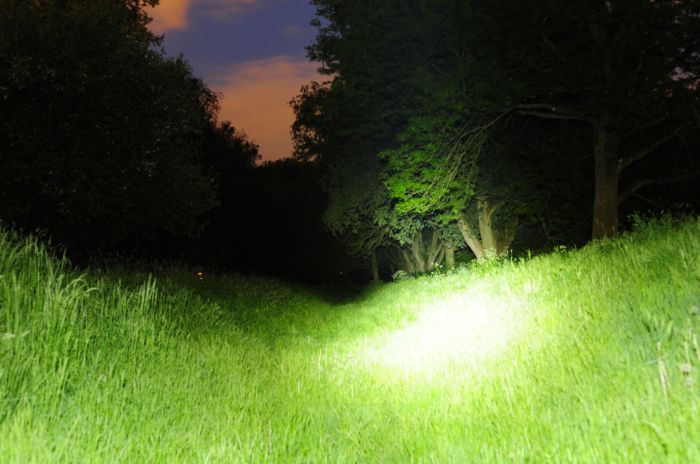 Medium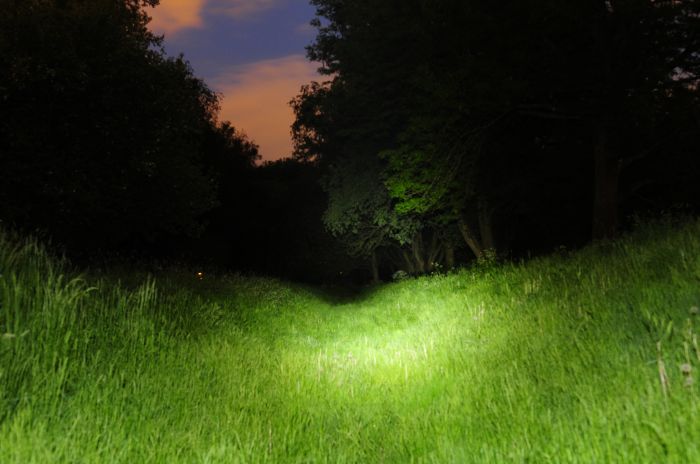 Low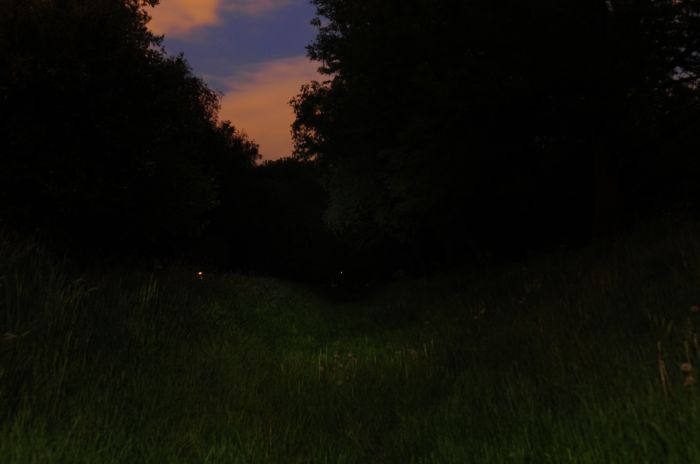 Lumapower MVP


Light emitter: 3 x XR-E
Batteries: 2 x 18650

High, medium, low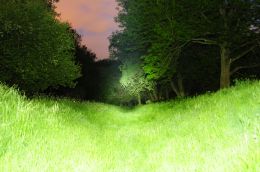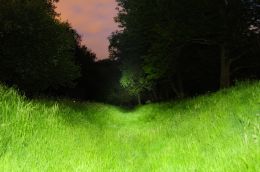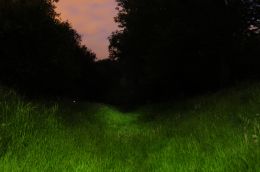 High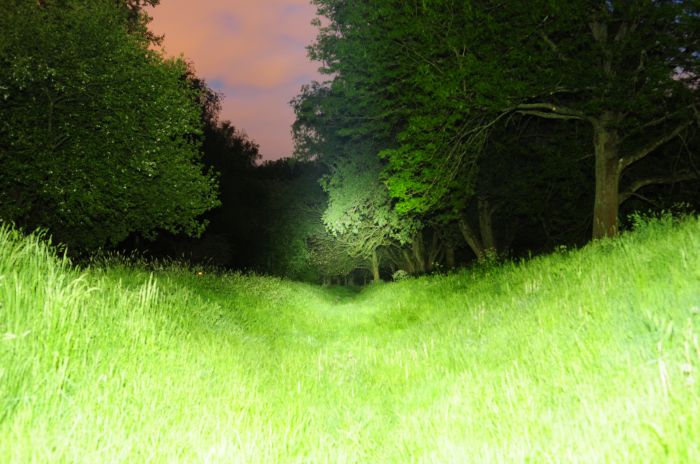 Medium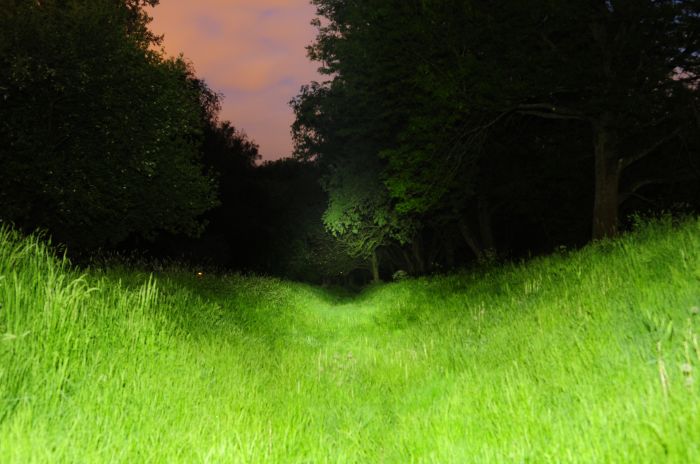 Low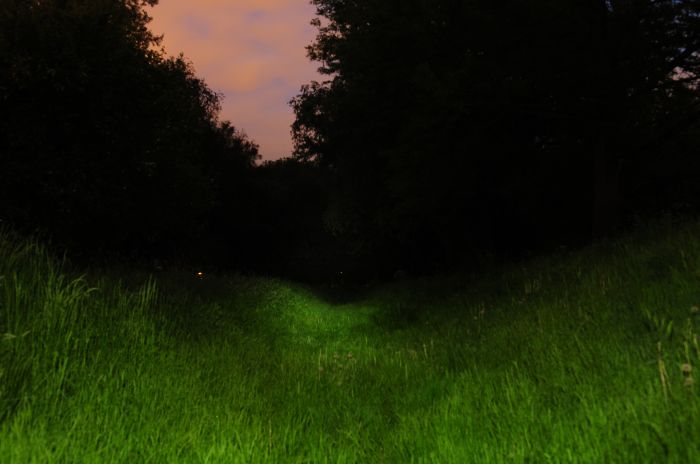 Epsilon ED-P72


Light emitter: P7
Batteries: 2 x 18650

High, medium, low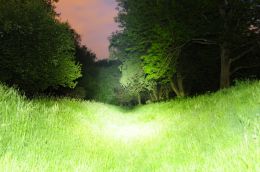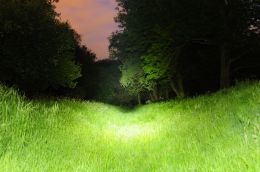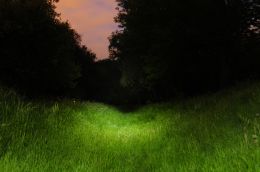 High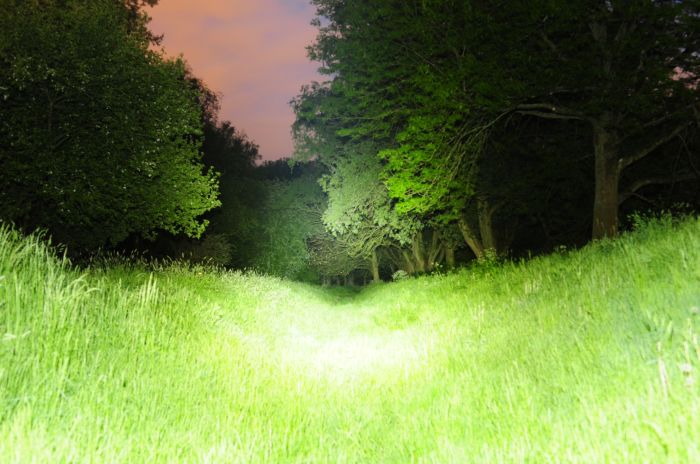 Medium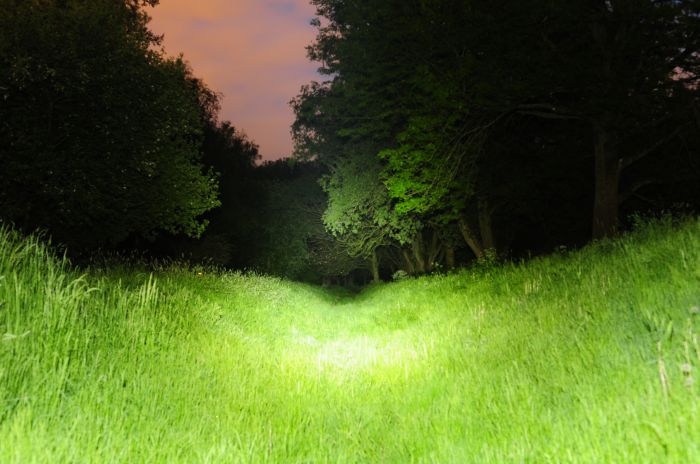 Low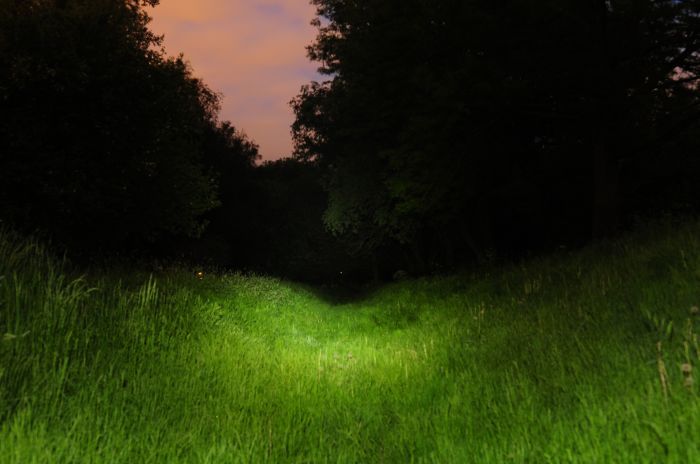 Jetbeam M1X


Light emitter: MC-E
Batteries: 2 x 18650
Version: Generation 1, second generation has higher output

High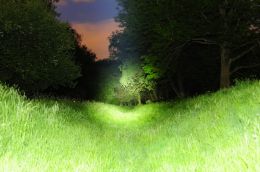 High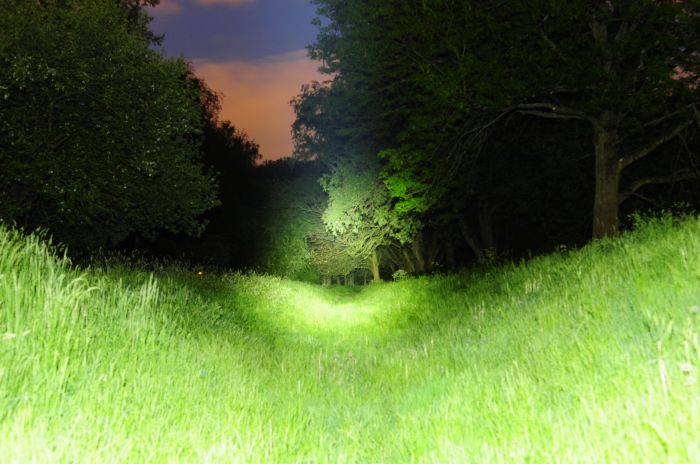 DereeLight DBS MC-E


Light emitter: MC-E
Batteries: 2 x IMR16340
Version: 2.1A drive current, original OP reflector

High, medium, low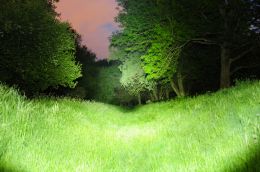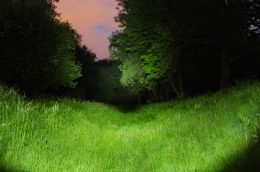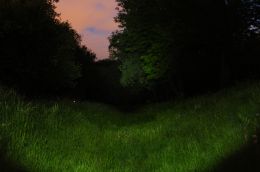 High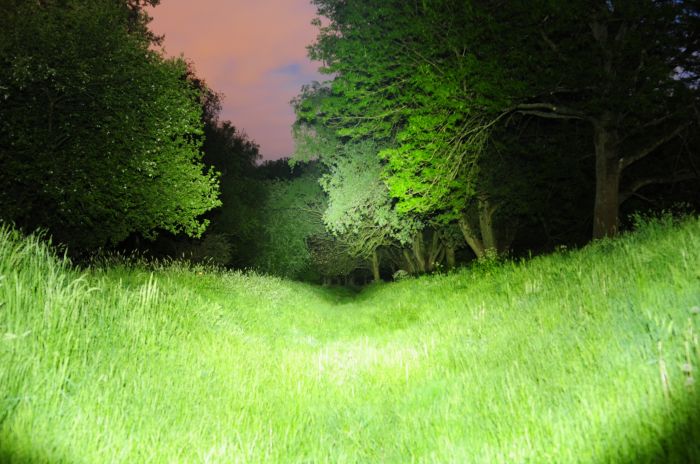 Medium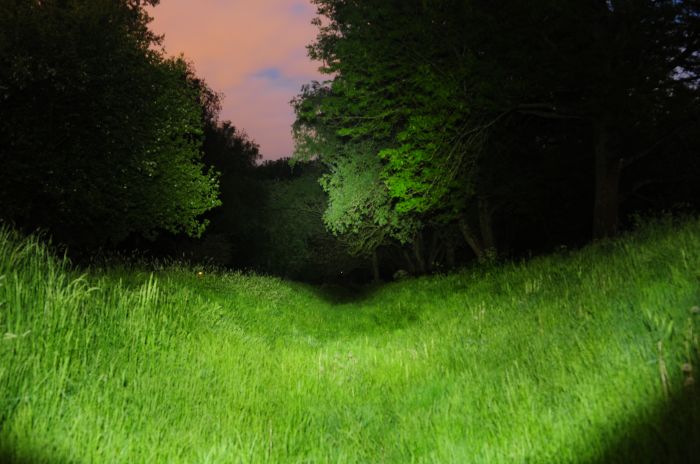 Low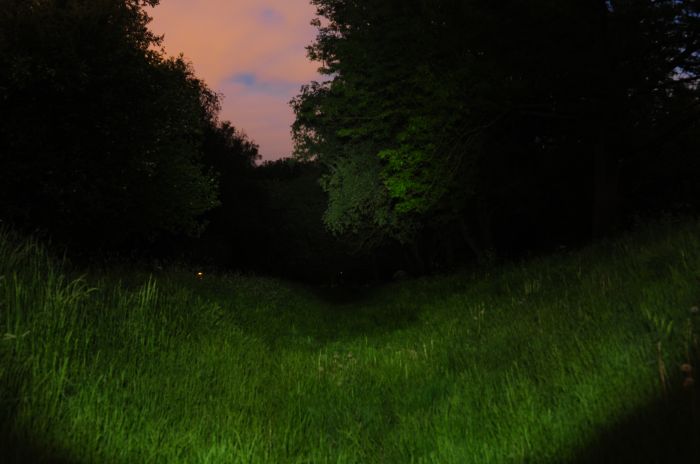 NeoFab Legion II


Light emitter: MC-E
Batteries: 3 x 18650

High, low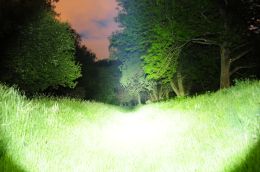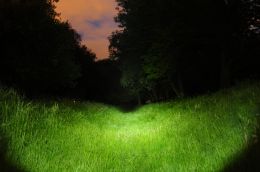 High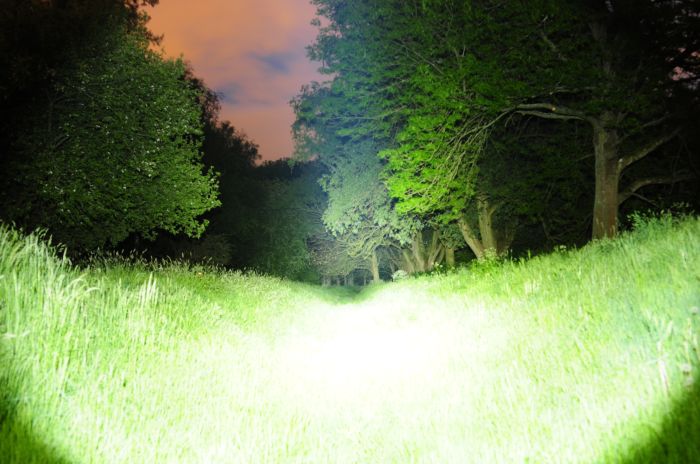 Low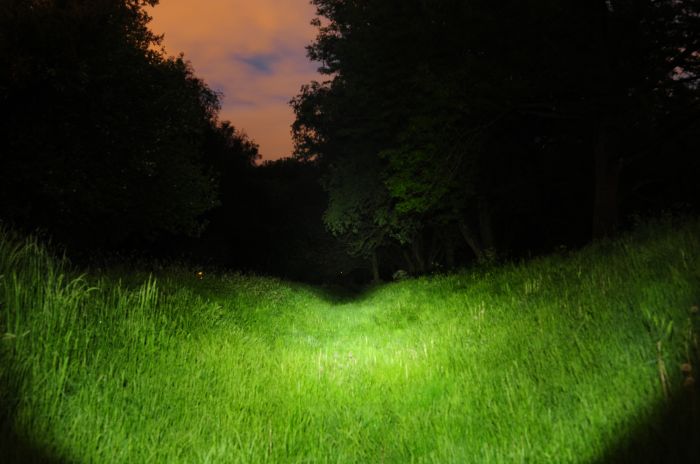 MicroFire Warrior 3500


Light emitter: 35 watt HID bulb
Batteries: LiIon pack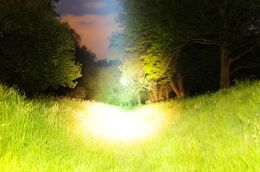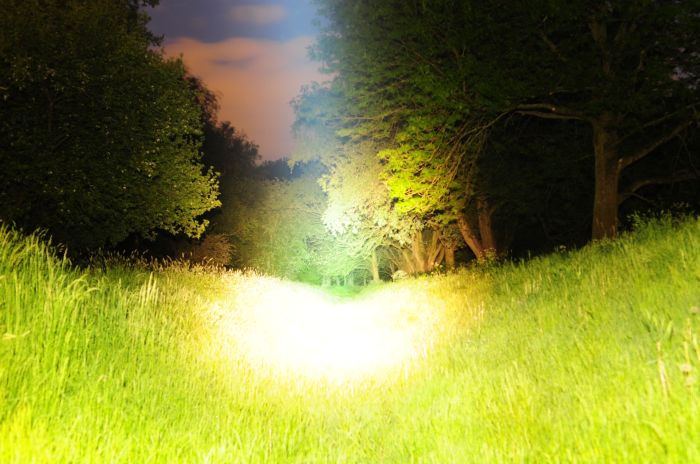 OLight M20 Warrior


Light emitter: XR-E
Batteries: 2 x CR123

High, medium, low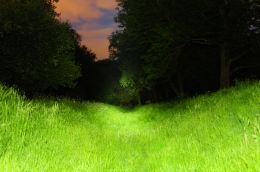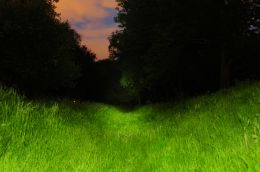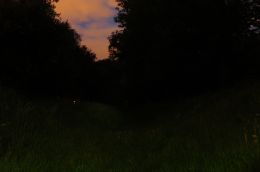 High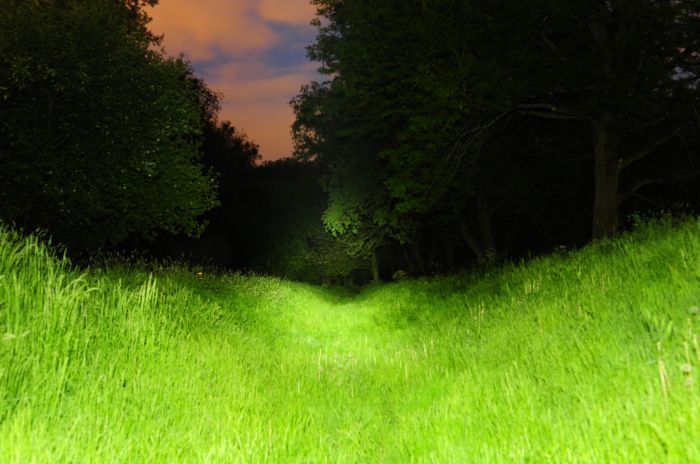 Medium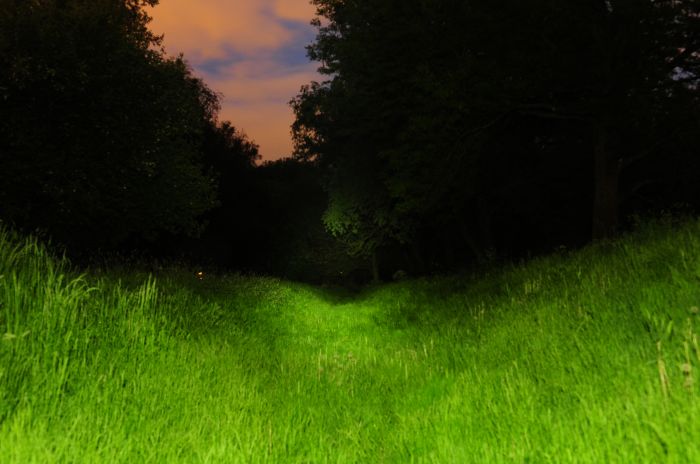 Low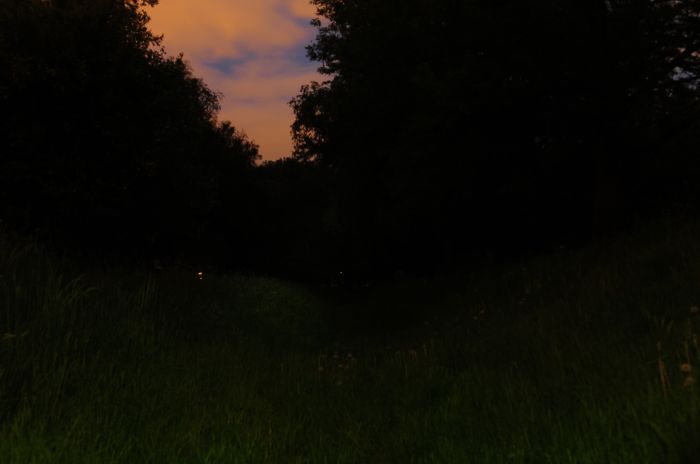 Jetbeam RRT-1 Raptor


Light emitter: XR-E
Batteries: 1 x 18650

High, medium, low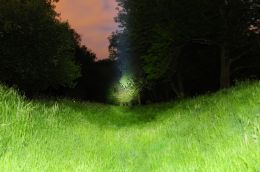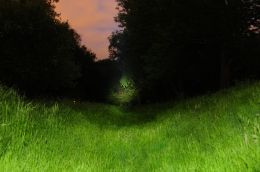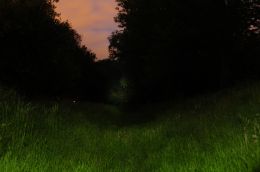 High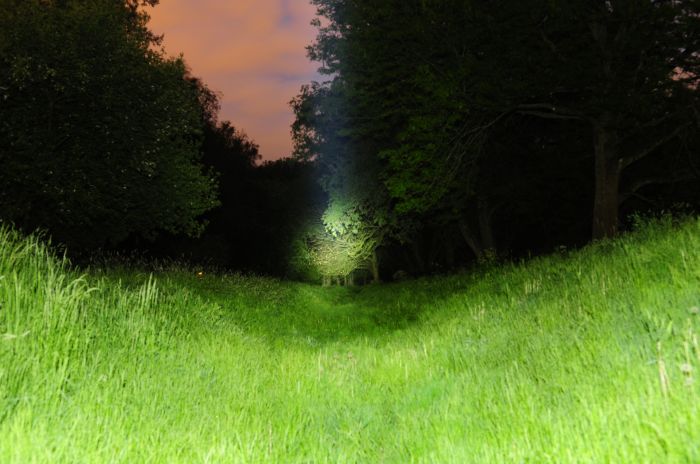 Medium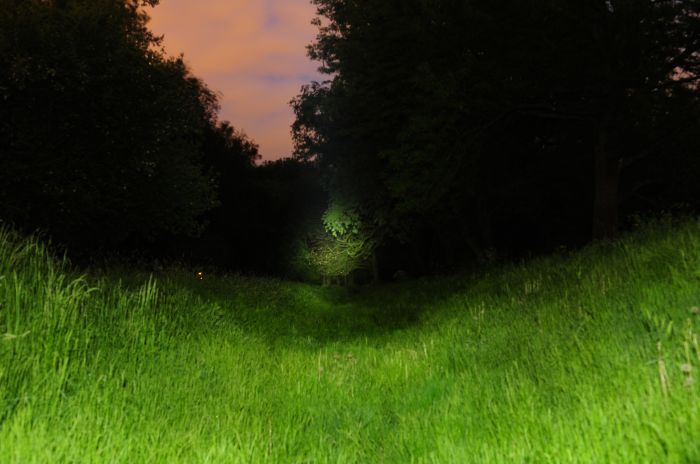 Low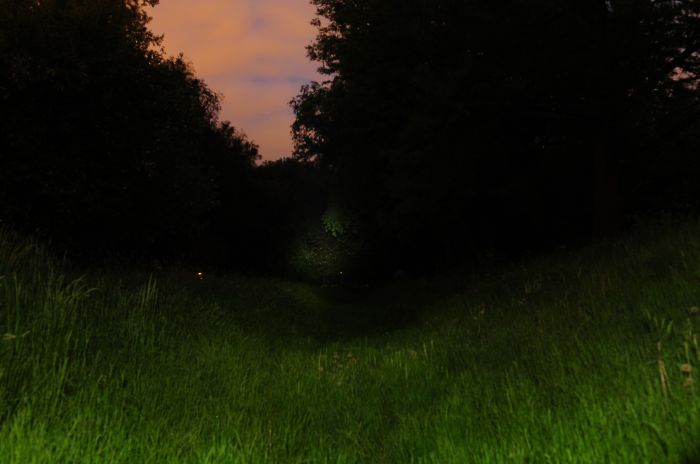 Fenix TA30


Light emitter: XR-E
Batteries: 3 x CR123

High, medium, low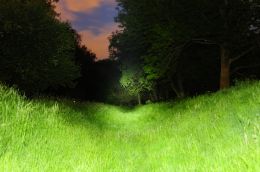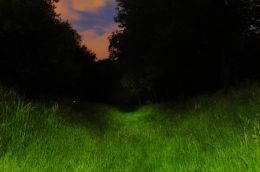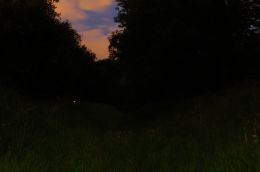 High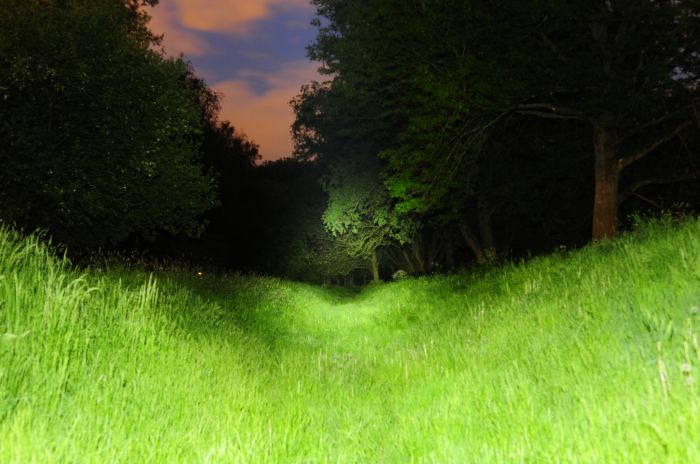 Medium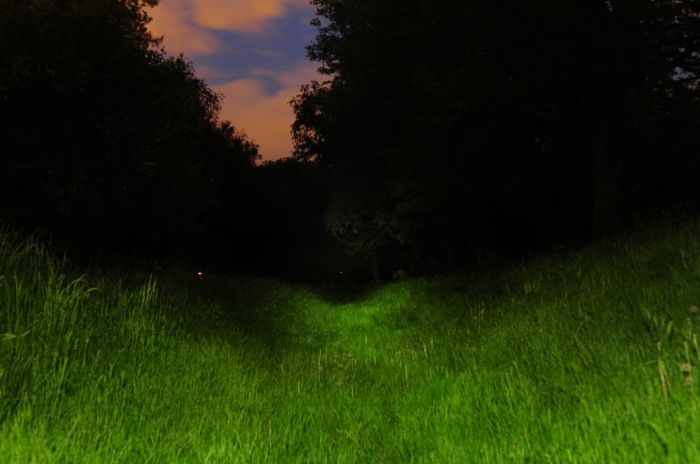 Low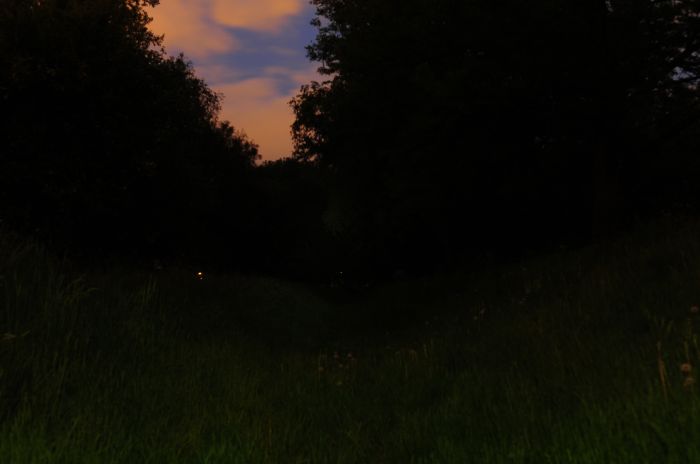 Maglite 6D


Light emitter: Incandescent bulb
Batteries: 6 x alkaline D-cells