Converter DC-DC 3-6V to 9V 5W SD XMDZ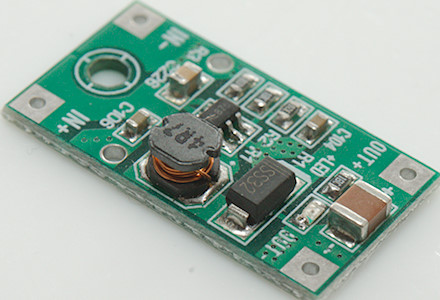 Official specifications:
Input: 3V - 6V
Output: 6V - 12V (Module is ordered with decided output voltage)
Max output: 5W
I got the module from EBAY dealer: kakamodel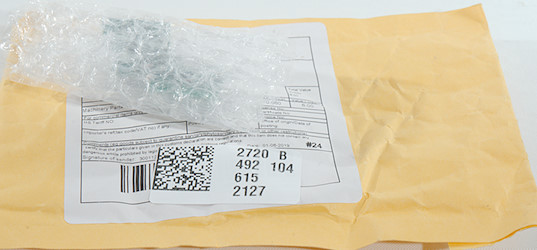 I got a envelop inside was the module wrapped in bubble wrap.




Specifications are printed on the back.





Measurements



Output voltage is fixed at 9V other values can be ordered.
Output voltage varies 0.015V when input is changed from 3V to 6V when unloaded.
The module has a red led on the output.
Module size: 25.3 x 13.8 x 4.5mm (PCB is 1.2mm thick)


With 3V input the output can be up to 0.4A




With 4V input output current is up to 0.55A




With 5V input output current is up to 0.7A




With 6V input output current is up to 0.9A




Unloaded the module uses between 1.3mA and 3mA, depending on input voltage.




With a 0.1A load the module works down to about 2.2V input.




This is also the case with 0.2A load.




But at 0.4A load the it can only work down to about 3V




With 0.8A load it need 5.5V input voltage.




With 3.3V input voltage and 0.4A output current I could run the module for one hour.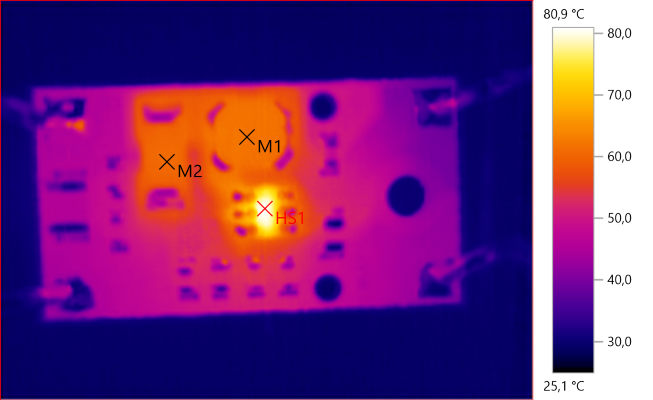 M1: 61.9°C, M2: 60.8°C, HS1: 80.9°C
The chip got fairly hot at this power level.




With 5V input voltage and 0.6A output current I could also run the module for one hour.




M1: 59.3°C, M2: 62.3°C, HS1: 67.7°C
The chip is not as hot as above, but the diode has starting to warm a up.




The voltage goes down with about 1.7V when a load is connected and then up again.




When load is removed the voltage increases about 1V and the goes down to the nominal value.




Power on/off is not completely smooth.





The output contains some noise, some extra decoupling would probably be a good idea.





A closer look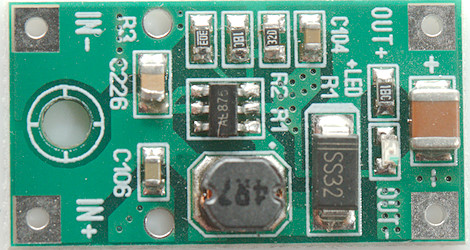 This is a simple switcher with a switcher chip (Marked AL875), a inductor (4.7uH) and a diode (SS32), output voltage is controlled with a voltage divider. There are ceramic decoupling capacitors on both input and output.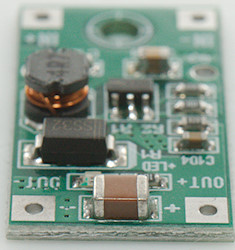 The bottom is without parts.








Conclusion



This is a nice little boost module, the actual output power depends on input voltage and the module cannot always deliver 5W, with 3V input voltage 3.5W is about maximum.
As usual the decoupling is on the low side and some external capacitors will improve it.
The module will work fine for boosting a LiIon or 3xAA/AAA batteries up to 9V as long as the device uses below 0.4A.





Notes