AC-DC 24V 1A Aineuu TS24-24 Switching Power supply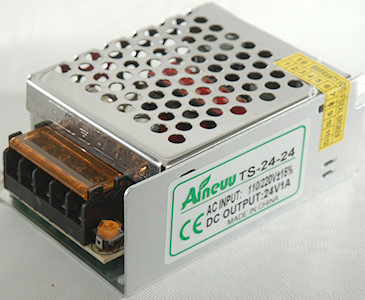 Official specifications:
Input: AC 100-240V 50/60Hz
Output: 24V 1A 24W
Material: Metal
Color: Silver
Size:87*58*32mm
I got it from ebay dealer fineuna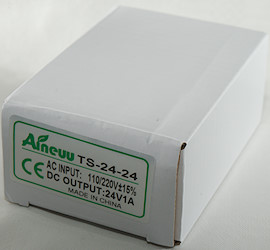 It arrived in a white cardboard box.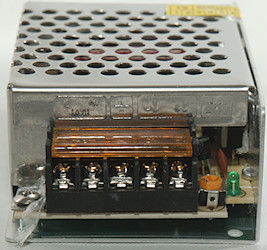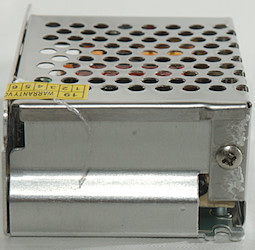 The supply have the standard set of connections for this type supply: AC input, Earth, DC output.
There is also a fine adjustment of voltage and a LED to indicate that power is on.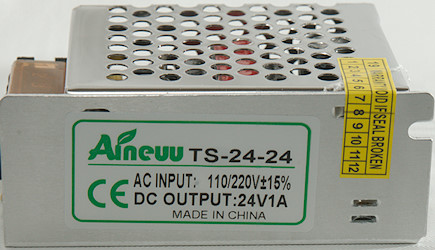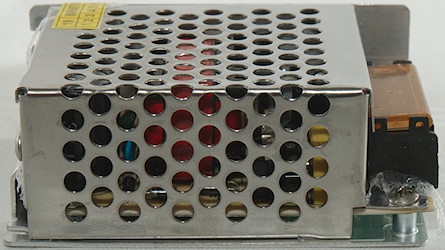 Measurements
Default output voltage: 24.23V
Minimum output voltage: 15.28V
Maximum output voltage: 27.93V
Power consumption when idle is 0.8 Watt.
Weight: 118g
Size: 87 x 58 x 33mm


The supply can deliver well above the the rated 1A, before it shuts down.




But at 120VAC it cannot deliver rated current.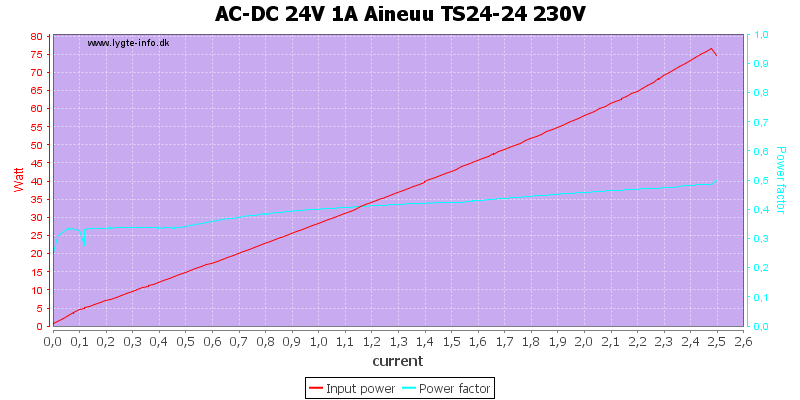 I always record power factor when doing these test, but I seldom publish it. As expected for this type of supply it is rather low.




There was no problem running at 1A for 1 hour.
The temperature photos below are taken between 30 minutes and 60 minutes into the one hour test.




M1: 44.6°C, M2: 73.3°C, M3: 47.1°C, HS1: 114.8°C
Something inside the power supply gets rather hot.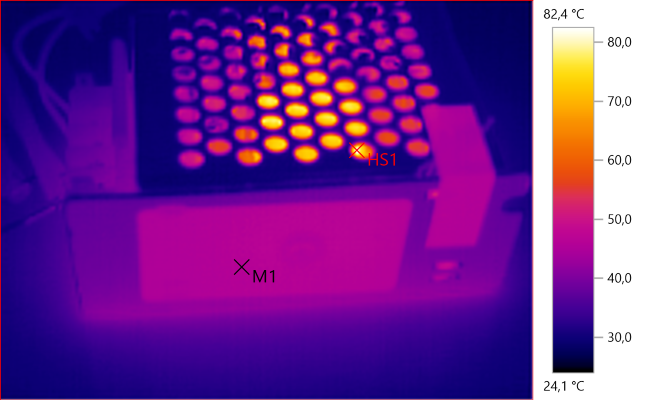 M1: 46.1°C, HS1: 82.4°C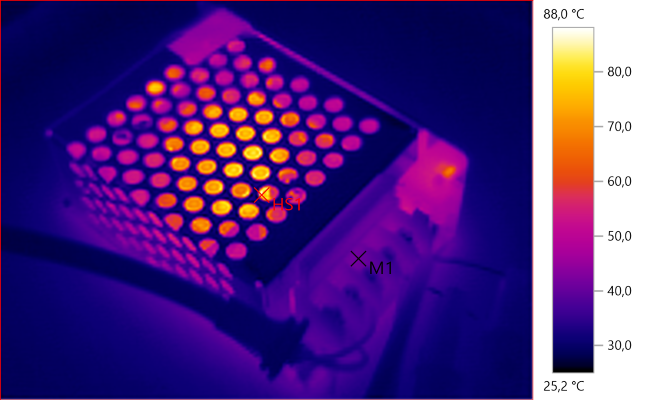 M1: 41.2°C, HS1: 88.0°C





At no load the noise is 34mV rms and 370mVpp.
This is not very good idle regulation.




At 0.96A the noise is 94mV rms and 1594mVpp.
The power supply do not have good filters and it means a lot of peak noise.





Tear-down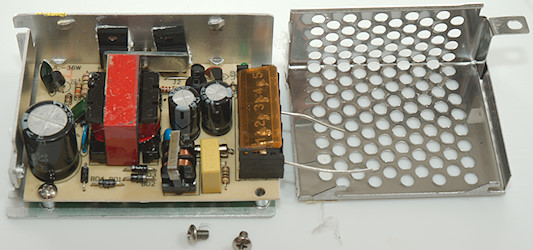 To open the frame I had to remove two screws. Notice the two TO220 packages clamped to the enclosure.




And two more screws to get the circuit board out, one to release the two TO220 and one more for the circuit board.




At the mains input is a fuse followed by a common mode coil and the a bridge rectifier made with diodes (BD1..BD4). Next to the common mode coil is the safety capacitor. The actual switcher is not a chip, but the simple two transistor (Q1 & Q2) version with opto feedback. On the low volt side is a rectifier diode (D3), two capacitors with a inductor between. There is a good reference (IC2: TL431) for the feedback.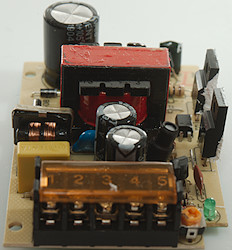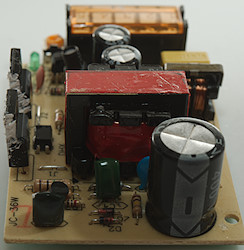 There is no components on this side. It can be seen that one of the screws are use to connect the earth terminal to the frame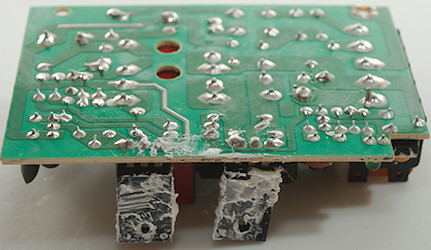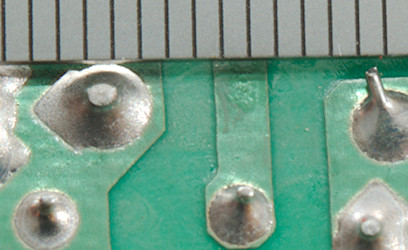 Distance between mains and low volt side is about 2mm (Mains to earth is about the same), this way to short for using this without earth connection.


Testing with 2830 volt and 4242 volt between mains and low volt side, did not show any problems, but the 4242 volt tested failed between mains and earth, i.e. it is important to use a earth connection.





Conclusion



The power supply works and efficiency it fairly standard for a small switcher, but the regulation is not that good when unloaded.
I do not like the low distance between mains and low volt side or that it only uses two transistors and no chip.





Notes



The power supply was supplied by a reader for review.

Read more about how I test (USB) power supplies/charger
How does a usb charger/small power supply work?