Mains adapter 5V 2A DC PLIU-1077


Official specifications:
Input: 100-240V 50-60Hz
Output: 2A (2000mA)
I got it from ebay dealer yzh-tech




This cheap charger arrived in a plastic bag in a envelope.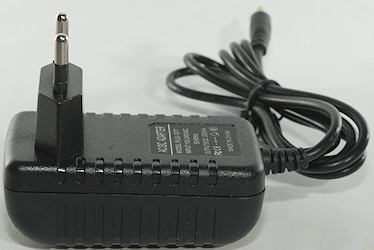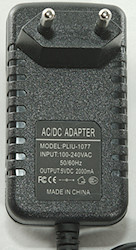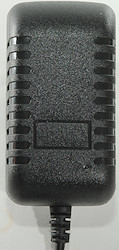 Measurements
Connector: 2.5/1.7mm barrel
Power consumption when idle 0.14 watt
The power supply has a red indicator led.
Weight: 46.5g
Size: 75 x 64 x 40.5mm


The charger can deliver about 2.2A before the overload protection kicks in. The voltage is a bit high.




At 120V AC it is slightly more current.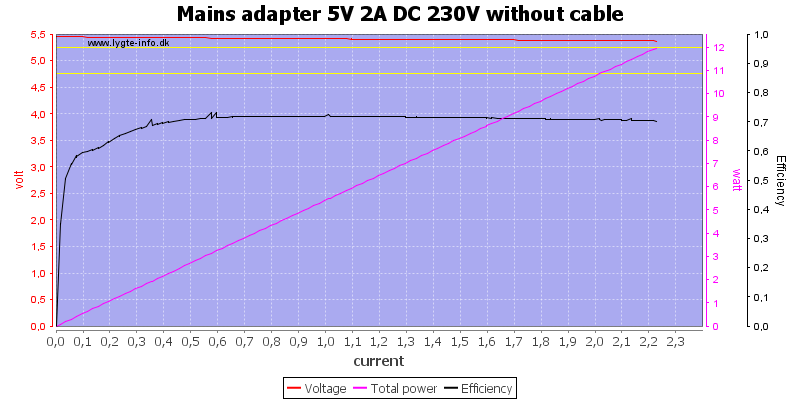 Without a cable, i.e. my test equipment connected directly to the circuit board I got nearly rid of the voltage drop.




But it cannot the rated current for long, this 2A test lasted 14 minutes and the charger was too hot.




At 1.8A it could run for 33 minutes.




At 1.5A it did not have any problems.
The temperature photos below are taken between 30 minutes and 60 minutes into the one hour test.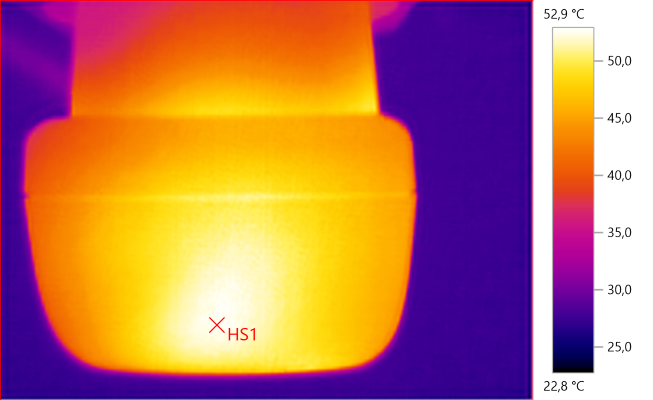 HS1: 52.9°C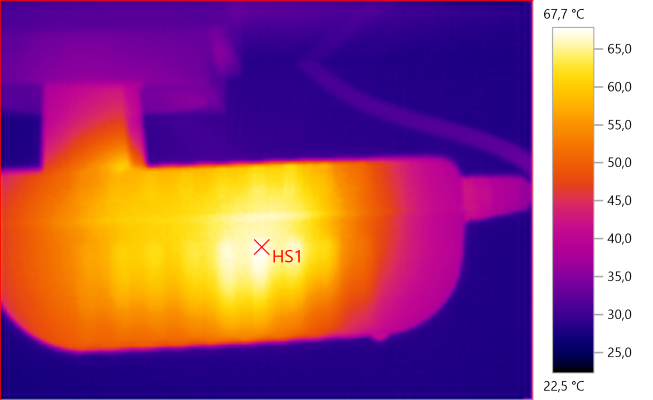 HS1: 67.7°C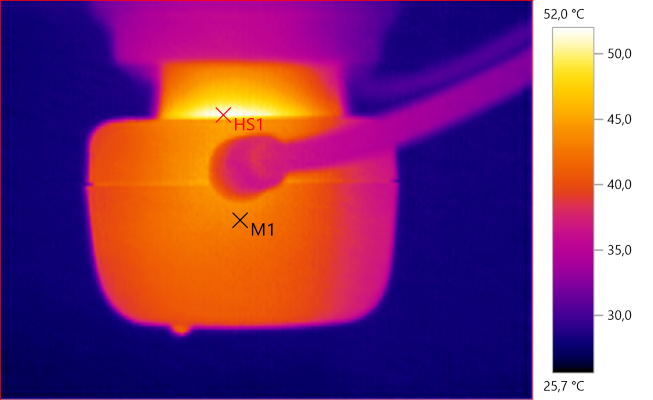 M1: 43.0°C, HS1: 52.0°C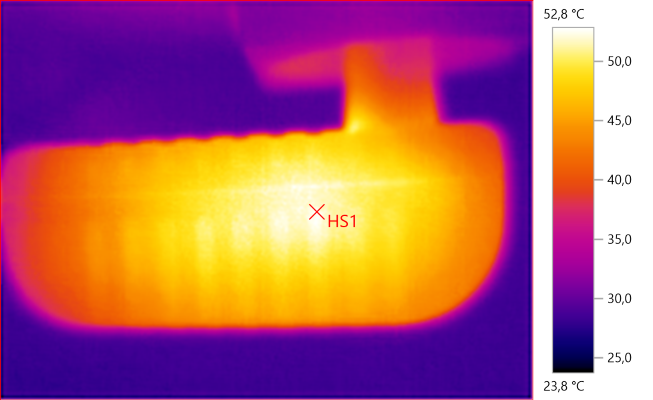 HS1: 52.8°C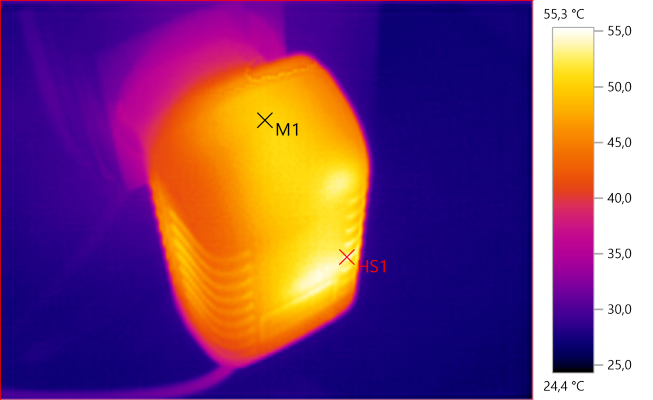 M1: 50.4°C, HS1: 55.3°C




At 0.5A the noise is 125mV rms and 1580mVpp.





At 1A the noise is 55mV rms and 1527mVpp.




At 2A the noise is 102mV rms and 1615mVpp, this is on the high side.





Tear down






The lid is clipped on.




On the mains input side is the switcher (Marked HP1203), there is no fuse or interference suppression.
Between the mains and low volt side is a opto coupler and a fake safety capacity. On the low volt side is a rectifier diode and a indicator led. There is holes for a USB connector in the circuit board.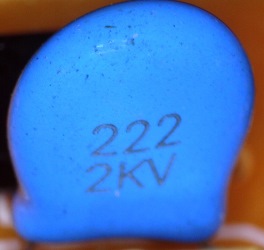 A look at the safety capacitor, it is not the usual cheap 1kV type, but a cheap 2kV type. It do not help, it is not a real safety capacitor.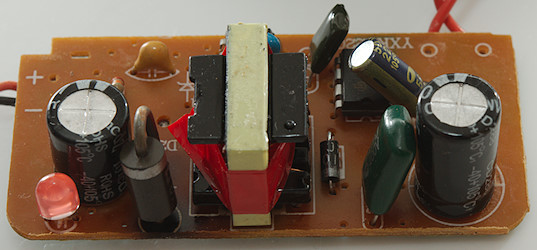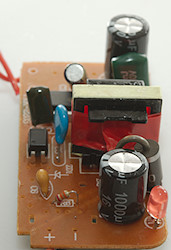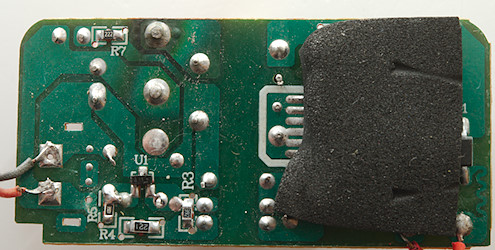 There is some isolation over part of the circuit board to avoid damage the mains input wires or short to the plug connections.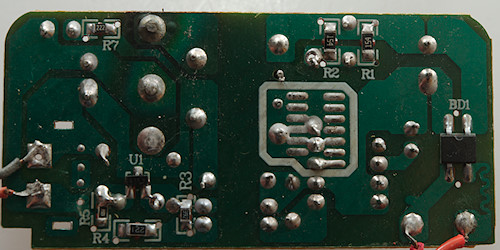 The circuit board has a bridge rectifier (BD1) and a reference (U1: 431).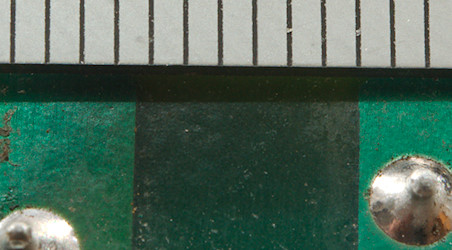 The distance between mains and low volt side is fine.


The charger passed the 2830 volt test, but failed the 4242 volt test between mains and low volt side, this makes it unsafe for 230VAC countries.





Conclusion



This is a cheap power supply that cannot deliver rated power for long and has a lot of noise on the output, it also has some safety problems due to the fake safety capacitor and the failed high voltage test.





Notes



The charger was supplied by a reader for review.

Index of all tested USB power supplies/chargers
Read more about how I test USB power supplies/charger
How does a usb charger work?