PowerFalcon PD laptop charging cable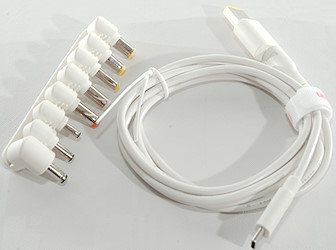 This is a cable to charge any laptop with about 20V charge voltage from a USB-C PD charger.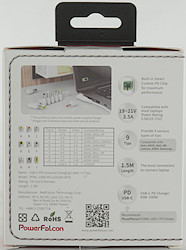 It arrived in a cardboard box.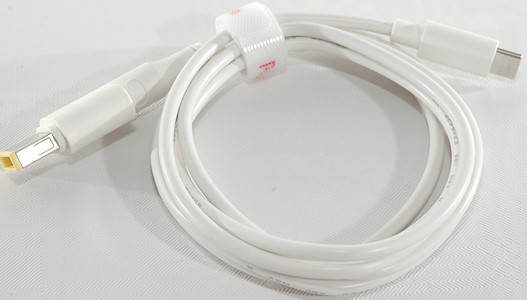 It is a cable.





One end is a USB-C connector, that must be connected to a USB-C PD charger that can deliver 20V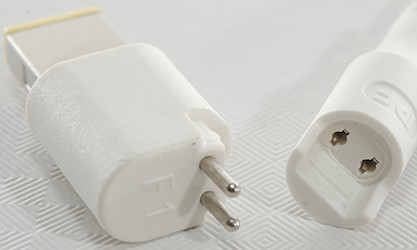 The other end is a replaceable laptop power connector. This connector can only be connected one way, there is no risk of wrong polarity.








Eight of them in a nice strip, the last is on the cable, this means a total of 8 different connectors.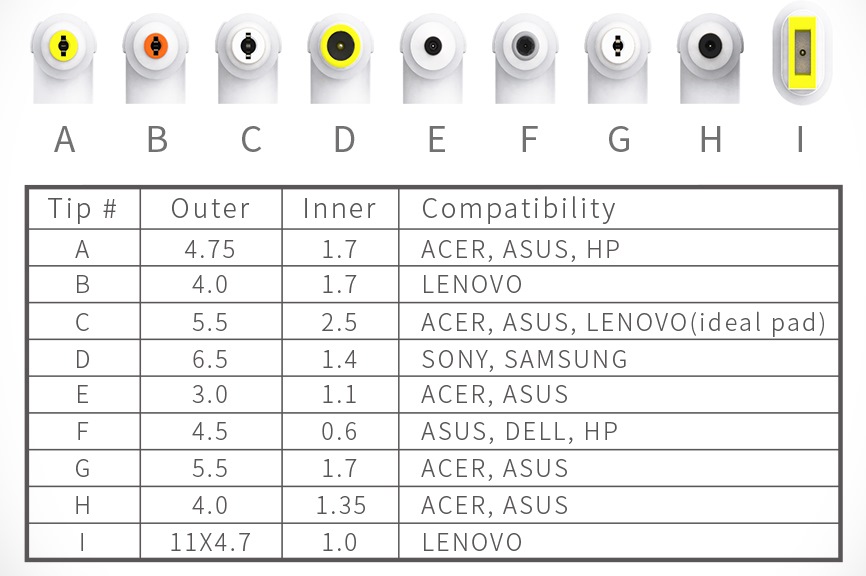 This is the official compatibility list.





Measurements
Uses PD mode: 20V 3A
When correct PD mode is missing it will enable 5V
Uses about 16mA for its internal electronic
For testing I used the G plug (5.5/1.7mm) it fitted nicely into a 5.5/2.5mm socket.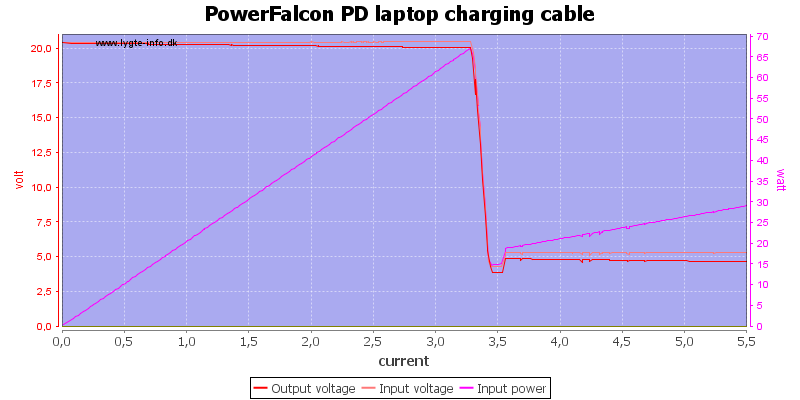 The voltage and maximum current depends on the USB-C PD charger, because the cable is using 3A mode my charger shuts down a bit above 3A.




I did a 1 hour test at 3A to see if anything got hot, the photos below are taken after about 45 minutes.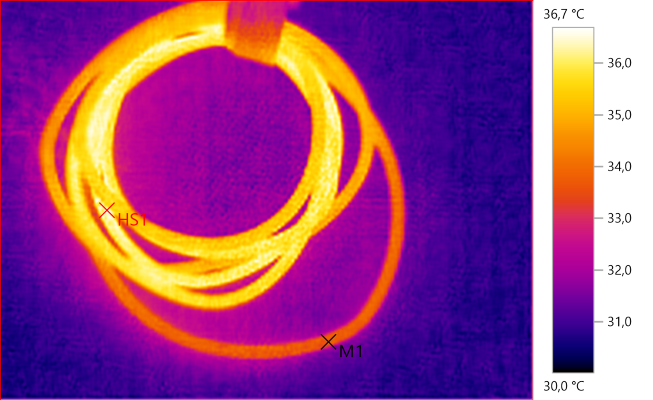 M1: 33.8°C, HS1: 36.7°C
Not surprising a rolled up cable gets hotter when the different turns can heat each other, but nothing serious. The cable is thick enough for 3A charge in rolled up condition.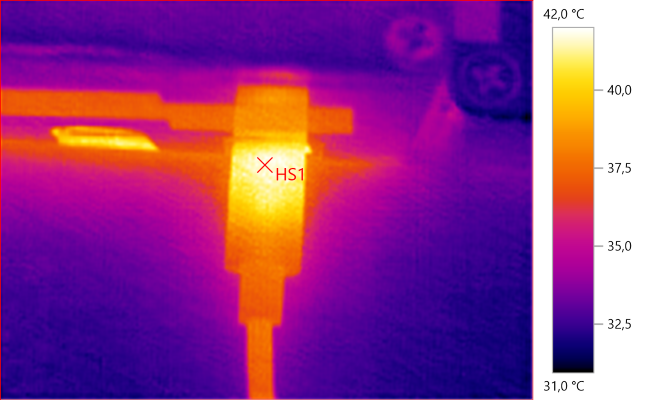 HS1: 42.0°C
The USB-C plug gets a bit warm, but again nothing serious.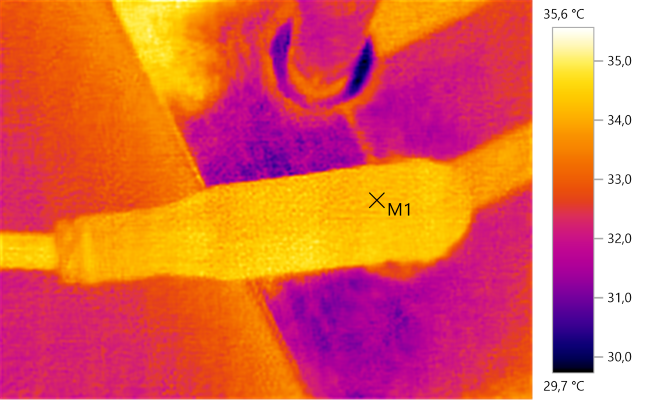 The laptop plug has some temperature increase also, but again it is perfectly acceptable.





Conclusion



The cable works nicely, but requires a fairly powerful USB-C PD charger.





Notes



I got this cable from reader "Mostly Melbourne"

For testing I used this USB-C charger