USB battery box EPCTEK 20000mAh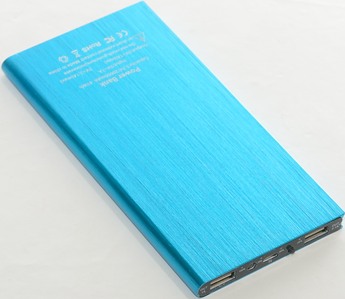 The box has a lithium polymer battery and two usb outputs.
The specifications are:
20000mAh backup power for emergency
Capacity: 20000mAh
Output: A:1000mA B:2000mA
Input: DC 5V - 1000mA
Weight: 275g
I bought the box from Ebay seller: yi-digital





How does it look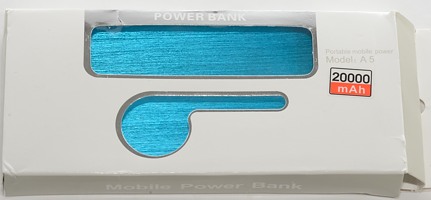 The power bank is delivered in a cardboard box with a few cutouts. The box is not really designed for this power bank, the back side of the box has information about another type of power bank.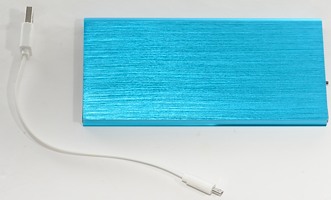 It contains the power bank and a flat usb cable.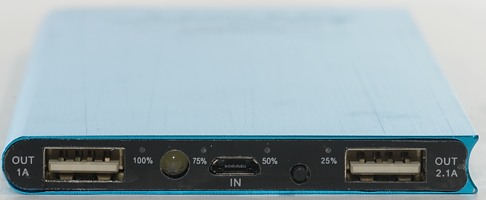 The two output connectors, the micro usb input connector, a white led, 4 status leds and a button is placed in one end of the box.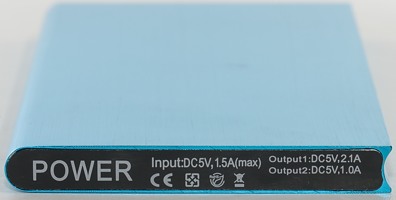 The other end list specifications.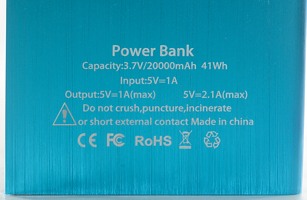 There is also some specifications on the back, there it says 20000mAh at 3.7 volt and 41Wh.
These two numbers do not match, the 20000mAh at 3.7 volt translates to 74Wh.
The box has around 19Wh.











Measurements



I could not open the box, i.e. there is no measurements directly from the battery, only from the input and output connectors.

The status leds are only on after a press on the button.
The box will reduce the output when overloaded, but not turn it off.
The two channels can deliver the same current, because they are in parallel.
Both outputs are coded as USB charger DCP
When charging the leds shows charge state.
A short press on the button will show the charge state.
Output turns off in 4 seconds when load is removed (below 1mA).
Output turns off when input power is connected.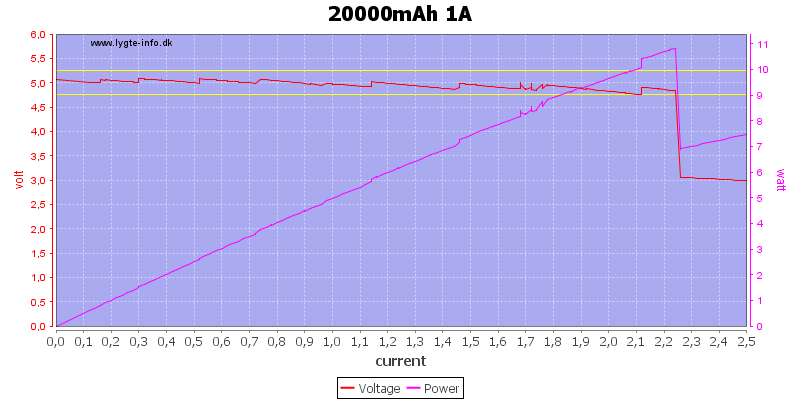 The first test is a load sweep to get an idea about the performance. The two outputs looks identical and can both deliver 2A, the output drops at 2.2A, but does not turn off (At least not below 2.5A).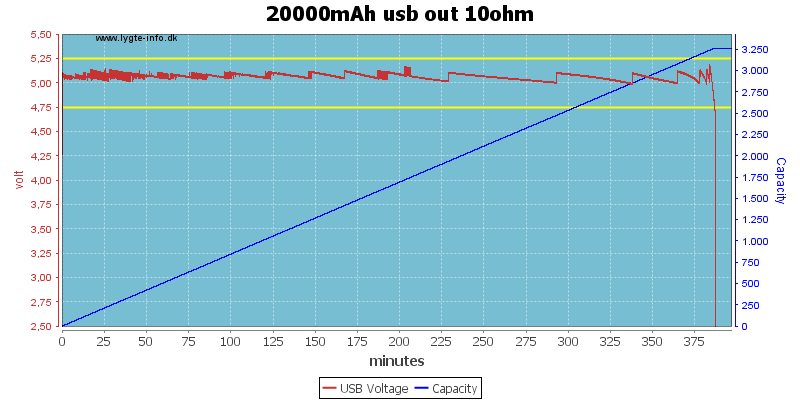 The output looks acceptable at 0.5A with about 3200mAh capacity, this has no relations to the rated 20000mAh, the internal battery has much less capacity.
Note: Specifications always list battery capacity, output capacity will about 60% compared to that, due to the voltage difference between battery (3.7 volt) and output (See table in linked explanation).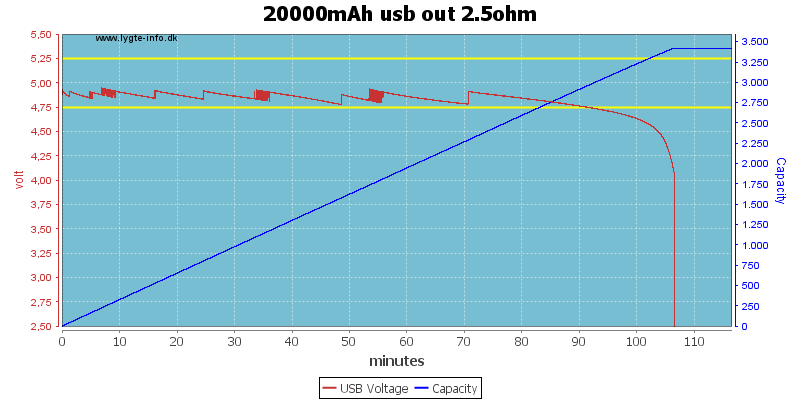 At 2A there is a problem keeping the voltage up when the batteries is nearly empty.





Looking at the output with an oscilloscope, it does not look fine. It has 110mV rms noise and 390mVpp noise at 2A.




At 0.5A the noise is increased to 135mV rms and 450mVpp.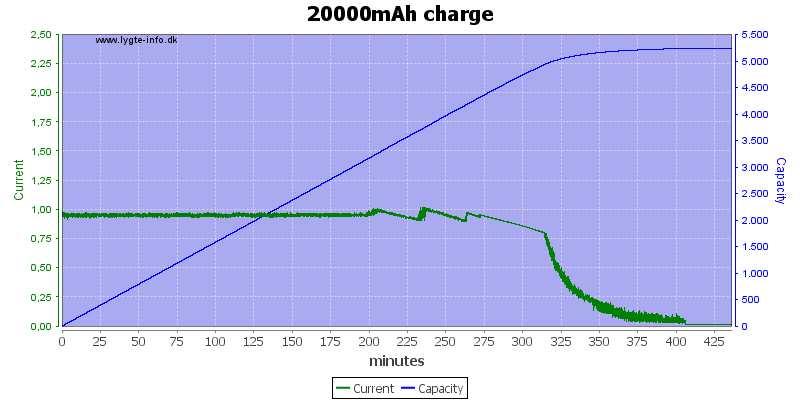 The specifications says the box need 1A when charging, this is correct. The curve does also look like a CC/CV charge curve.
As can be seen on the blue curve the battery is about 5000mAh, not 20000mAh.
Charge time is about 6½ hour.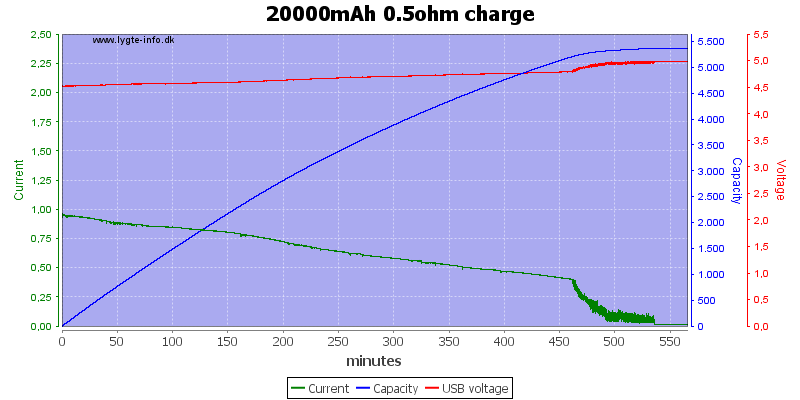 Adding some series resistance, equivalent to a long cable or a weak charger reduce the charge and increases the charge time to nearly 9 hours.





Conclusion



I like the shape and size of this power bank and I did not believe the 20000mAh (It is to small), but the real capacity of 5000mAh is not very much.
The missing overload protection and high noise is not very good. Coding both outputs as DCP is not very useful.

The box can be used, but remember the low capacity, this is not a good companion to a hungry pad or smartphone.





Notes



Read more about how I test USB power supplies and chargers