USB battery box 3x18650 XD-168


This usb box does not have any name, but on the bottom it has the type number XD-168. I got it from ebay.
The specifications from one dealer:
USB Output: charge mobile phone, MP3, MP4, tablets
Micro Input: absorb energy from PC, laptop, wall charger, car charger
4 charging connectors: Apple 30-Pin / Mini / Micro / Nokia DC2.0
4 LED light reminds stock energy, each one light stands for 25% energy. Bright light means full, flashing light means not full, dark means none.
One illuminate light, press power button 3 seconds continuous.
When the mobile phone is charged full, power bank turns off automatically.
Dimension: 100×60×23mm
Weight: 70g
Color: Black / White
How does it look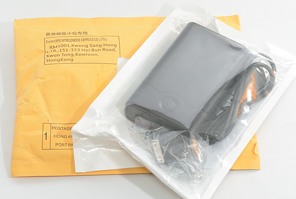 The box arrived in a envelope.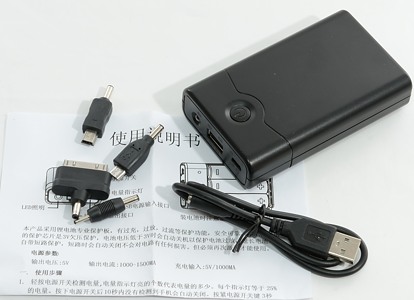 Included with it was a couple of connectors and a instruction sheet, but I did not get much out of that sheet (I believe that it is in Chinese).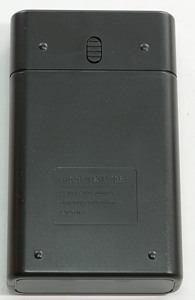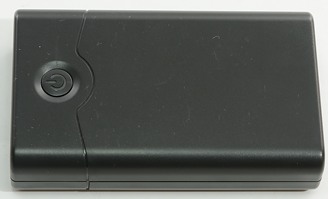 On top of the box is a "on" button and on the bottom is a unlock slider for the cover. The on button is flashing green when the output is on.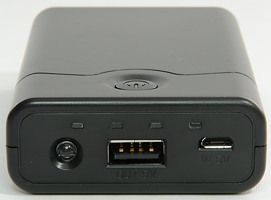 All connections are on one end of the box: A led for flashlight use, the button must be held down a few seconds to turns this led on or off. A usb output connector and a micro usb input/charge connector and four blue leds to show the power status:
4 leds: min 4.10 volt
3 leds: min 3.91 volt
2 leds: min 3.61 volt
1 led: always
While the output is on the power status is flashing.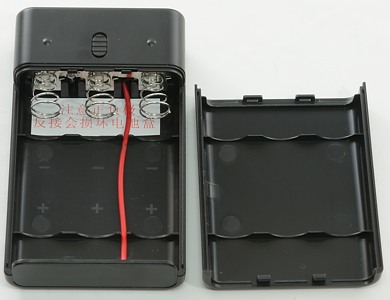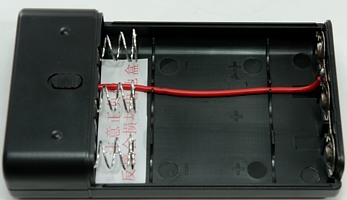 Sliding the unlock slider, and the cover can be lifted off.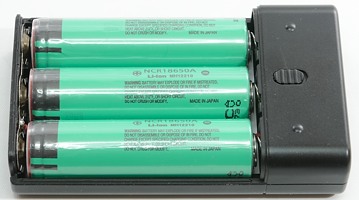 The box has space for 3 18650 batteries, either button top or flat top, that can be up to 70 mm long.

There are no pictures of the electronic, the box is sealed.





Measurements



Overload disconnects the battery at 1.6A
Requires charger to reconnect battery
Need a minimum load of about 450mA to turn on
When on, it will not turn off, before the load is removed (even 1 mA is enough to keep it on).
Flashlight is turned on/off with a long press on the button.
In battery disconnected state the box uses no current from the battery.
With battery connected but output disabled the box uses about 0.2mA (This is more than 5 years with a full load of 3100mAh batteries).
When a charger is connected, the output will be off.
Output is coded as Apple 1A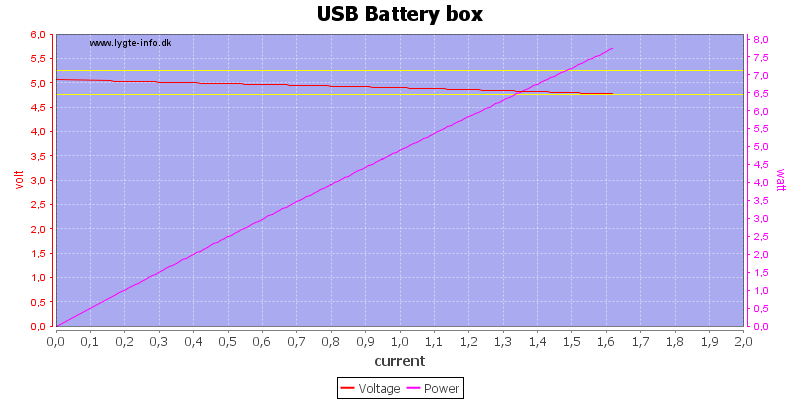 A load sweep shows that it can deliver up to 1.6A, before the output turns off. It did disconnect the batteries, i.e. before it worked again I needed to connect it to a charger.




On the bottom of the box it says that it can supply 1.5A and the load sweep shows 1.6A, but doing a test at 1.43A does not work for more than 30 minutes.




Reducing the load to 1.25A work better, but again the box has problems after some time.




Using a 1A load (As specified on the website) works much better. The box has a efficiency between 80% and 90% and keeps a very stable output. But it does not run the battery dry, it stops at about 3.3 volt, this is about 500mAh early for a 3400mAh cell.




With a 0.5A load the box can supply current for nearly 11 hours.




The 2600mAh battery does very well, because it has higher voltage than 3100/3400mAh batteries, this allows the box to better utilize the energy from this battery.





The box has a very low noise, this trace is from the 1.25A load (9.3mV).
Note: To measure the noise I did use a more sensitive range.





Reducing the load, does reduce the noise slightly (7.9mV).




The box need a high load to turn on, but when on it will first turn off when the load is very low for 50 seconds.




The charging is not CC/CV but just as good, except for longer charge time. The box needs 12 hours to fully charge a set of 3100mAh batteries (Note: These batteries were fully discharged, if they had only been discharge in the box, it would have been faster).




The time to charger 3100/3400mAh batteries is nearly the same.




The 2600 is slightly faster.





Conclusion



This box is good up to about 1A, with very low noise in the output. Using a mini usb input for charging does also make it compatible with phone chargers, without carrying any extra cables. The build in light makes it possible to connect equipment in darkness.
I have only a few complains about this box, but this does also mean that I am not going to use the box when traveling: Why does it not have a reconnect button. If I replace the batteries or overload the box, I cannot use it before I connect it to another usb charger. I do also wonder if the high turn on current will give problems with some equipment.





Notes



Read more about how I test USB power supplies and chargers