Thrunite C2 power bank and charger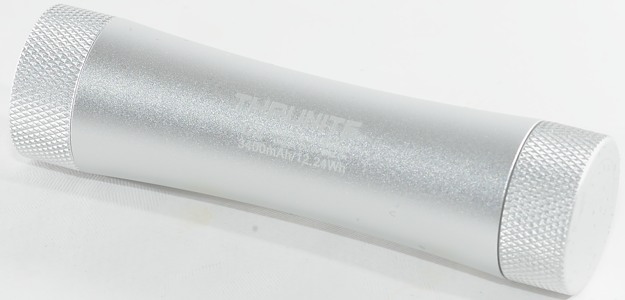 A single LiIon cell power bank and charger with fairly high power.
Official specifications:
Input: DC 5V, Max 2.4A
Output: DC 5V, Max 3A
Material: AL T6061 aircraft aluminum body
Applicable Battery: ThruNite 3400mAh 18650 rechargeable Li-ion battery
Working Temperature: -20?-40?.
Size: 92.8mm(Length)*25mm(Width)
Weight: only 38g (excluding the battery)
Accessories: 1 * USB cable, 1 * 18650 3400mAh battery, 1 * mesh bag
How does it look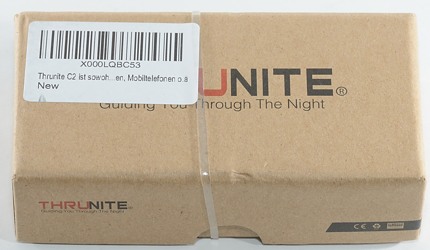 The power bank is delivered in a brown cardboard box.





It contains the power bank, a usb cable, a bag, a thank you note and a instruction sheet.





In the power bank was a Trunite 3400mAh battery.





The bag.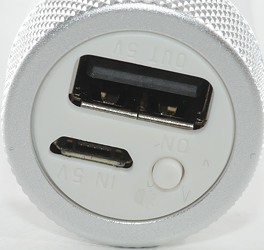 All connectors and one indicator is placed at one end
Micro usb: Charge input.
Usb output.
Button to turn output on
Beneath the plastic is some colored leds (Blue+red). They are used to show charge state.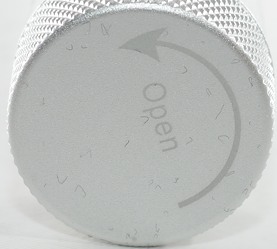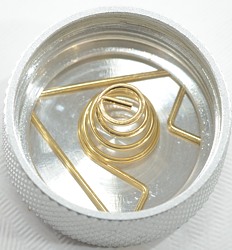 The tail unscrew making it possible to replace the battery or just use it for a 18650 charger.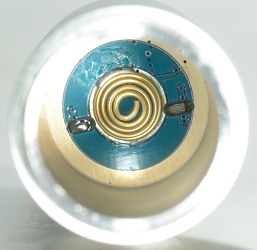 It has springs at both ends.



Measurements
Current drain from battery when off is between 15 and 20uA.
It will charge the battery to about 4.20V
Usb output will turn off at around 3V on the battery.
Can be used as ups
Usb output is coded as Apple 2.1A
Usb output will turn off when current drop below 185mA, but to keep output on the initial current must be above 500mA.
Size: length: 93mm diameter: 25mm
Weight: 39g (Battery + accessories not included)
Most testing is done with a unprotected Sanyo 18650GA cell.




It may be rated for a maximum output of 3A, but it do not have an overload protection (A protected battery would add that) and the voltage is starting to drop before 3A.




With charge current connected it looks like the output current is taken from the input.




The current version has a problem keeping the output on at low current, i.e. I could not do the 10 ohm trace.




At 1A there is no problem and it can run for about two hours.




The Thrunite cell has slightly less capacity.




At 2.5A it has trouble keeping the voltage high, when the battery voltage drops.




Using the protected Thrunite battery is even worse.





The noise is low at 0.5A load with 13mV rms and 100mVpp.





The noise stays low at 1A with 15mV rms and 115mVpp





At 2.5A the noise is also low with 17mV rms and 117mVpp.




The charge current is a bit high at 2.2A, but it makes it fairly fast to charge the power bank. The high termination current do also help making it fast, but means the battery will lack a few percent in being full.




Adding a resistor in series with the 5V power supply to simulate a long cable or weak supply, will slow down the charge.





Conclusion



The power bank turns off at way to high load, making it difficult to use for many things, as a charger the current is on the high side (Using a 18650 that is rated for high charge current would fix that). I am not impressed with the rated 3A output, I would have prefered a 2.5A with overload protection.
The construction is nice with a aluminium tube and easy replaceable cell.

For now I cannot really recommend it, making it better at staying on would fix some of it.





Notes



The power bank was supplied by Thrunite for a review.

Read more about how I test USB power supplies and chargers