USB battery box XY-8030


A small flat usb power bank with build in micro usb cable.
The official specifications are:
Battery type: lithium polymer battery
Capacity: 1000mAh @3.7V
Input: Micro USB 5V/800mA
Output1: USB 5V/1000mA
Charging time: 1-2 hours
Size: L85 x W55 x H5.5mm
Weight: about 80g
Colour available: white/blue/black
Applicable types: universal
Battery brand: ZhaoNeng
How does it look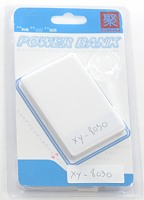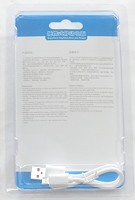 I got it in a clamshell case with a short feature list on the backside.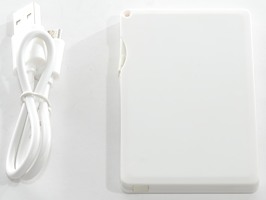 The contents was the power bank and a cable for charging the box. A usb phone charger can also be used directly.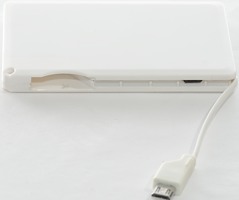 It does not need any cable for charging other stuff, it is build into the box. It is a micro usb connector.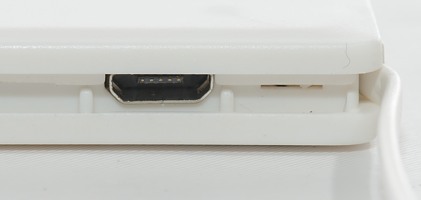 The box does also have a micro usb connector when it needs to be charged.





The box contains a circuit board and a lithium polymer battery.





There are two leds between the usb cable and usb connector, they can be seen through the box, at least when the outside brightness is fairly low.




The chip is called ETA9635



Measurements
Has a red light while charging.
Has a weak blue light while usb output is loaded.
Can be charged while usb out is active.
Output is always on.
It is possible to use usb output while charging.
USB output is coded as USB DCP charger.
Discharges a low battery with 0.04mA.
Discharges a full battery with 0.07mA.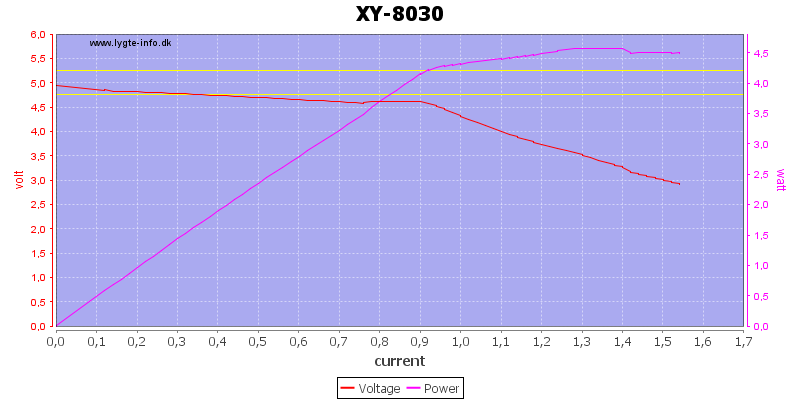 First test is as usual a load sweep. The box can deliver about 900mA before it reduces output voltage and it will turn completely off at 1.5A.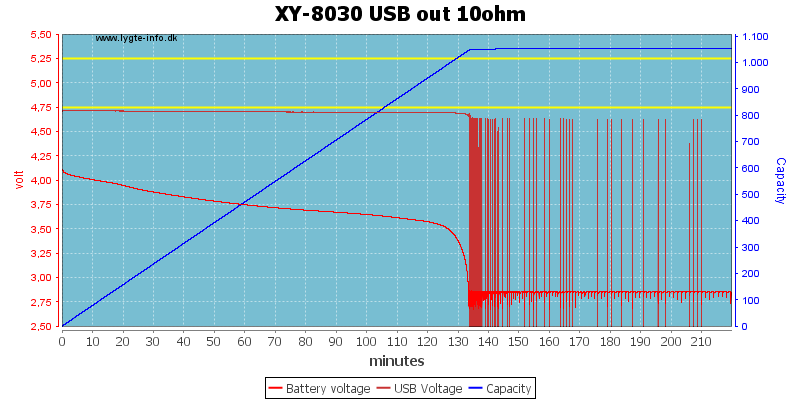 Running at load at about 0.5A, show that the output voltage is on the low side. The battery protection kicks in at about 2.8 volt, but it turns on again when the battery has rested a short time. The battery will not be over discharged, but may be discharged completely down to 2.8 volt, this adds extra wear to the battery.
The usb output capacity is 1000mAh, this is a bit surprising, usual the rating is for the battery, not for the output. I.e. the box has higher capacity than expected from the specifications.




Increasing the load to about 0.8A makes the output voltage even lower, except for that the performance is fine.





The noise at 0.5A is fairly low with 5mV rms and 44mVpp,





Increasing the current to 0.8A, increases the noise a bit, but it is still low: 6mV rms and 49mVpp.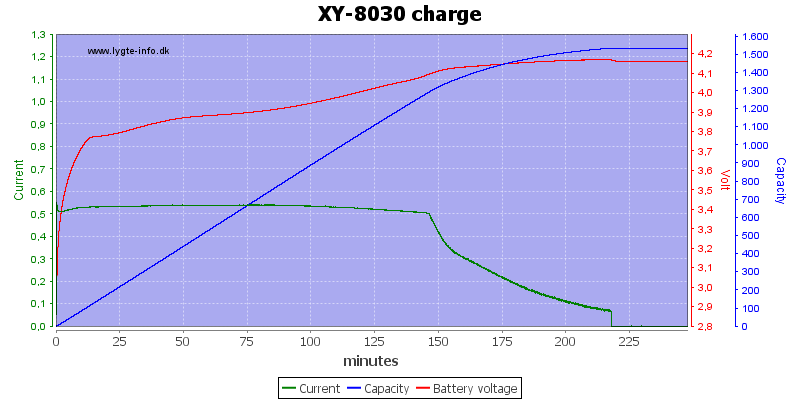 Charging looks good, it is a CC/CV profile and it looks like the battery is about 1500mAh.





Conclusion



The box is small and with the build in usb cable it is very easy to carry, but the capacity is on the low side. For many phones it will only be half a charge. The low voltage will probably reduce charging speed on some equipment.





Notes



The usb box was supplied by USBANDCO for review.

Read more about how I test USB power supplies and chargers