Xtar Wk25B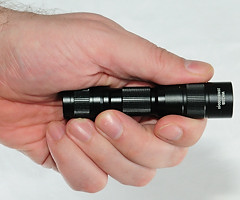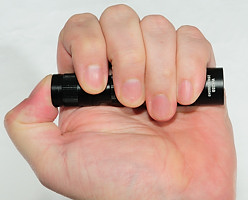 Xtar has made flashlights, batteries and chargers for some time. In this review I am looking at a small light, that uses a AA alkaline or NiMH battery.
The light is turned on/off and brightness changed by a tail switch. The light is made of aluminum with anodized finish.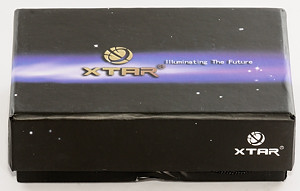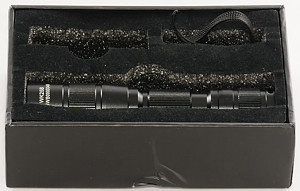 The light comes in a a small box with a foam insert.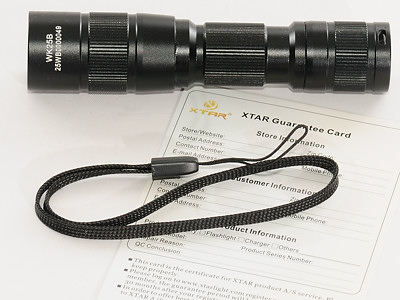 Included in the package is the light, a lanyard and a warranty card.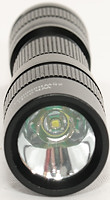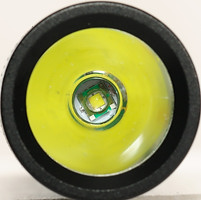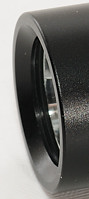 The light uses a smooth reflector with a XP-E led.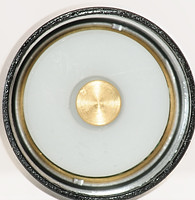 A look at the head from the backside shows that there is a metal plate on the plus connection and some plastic around it. This plastic makes a mechanical polarity protection.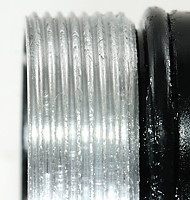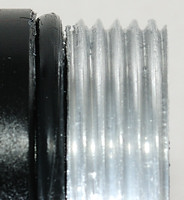 The battery tube has triangular threads without any anodizing, i.e. no lockout function.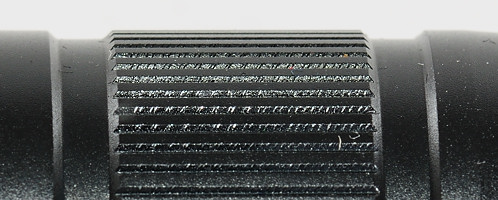 Both head, body and tailcap has some groves for grip.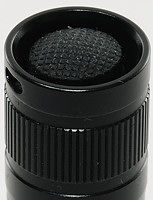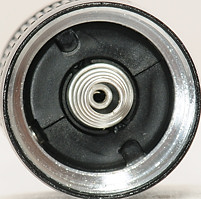 The tailcap has a recessed switch and the usual spring. The switch can be depressed partially to activate the light and change mode, i.e. it is a forward switch.





The light has 3 modes, that can be selected by turning it on/off. It will always start in high.





Here is all the part the light can be disassembled in without tools.


This is a standard 3 mode AA light, it does not have any smart features, only what is needed.





Technical specification and measurements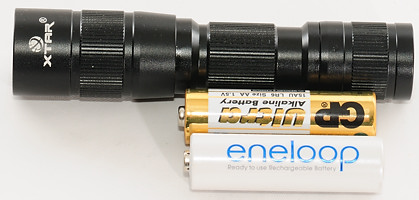 The light is rated for use with one AA battery, either alkaline or NiMH.

Measured size and weight:
Length: 102 mm
Diameter: 16.5 mm to 22.5 mm
Weight: 69.4 gram with 2000mAh eneloop

The light uses a Cree XP-E R3 led.





In the above table I have collected all modes. The current is measured at 1.2 volt. All the estimated and measured runtimes are using a 2000 mAh battery. The estimated lumen is scale from the specified maximum of 150 lumens.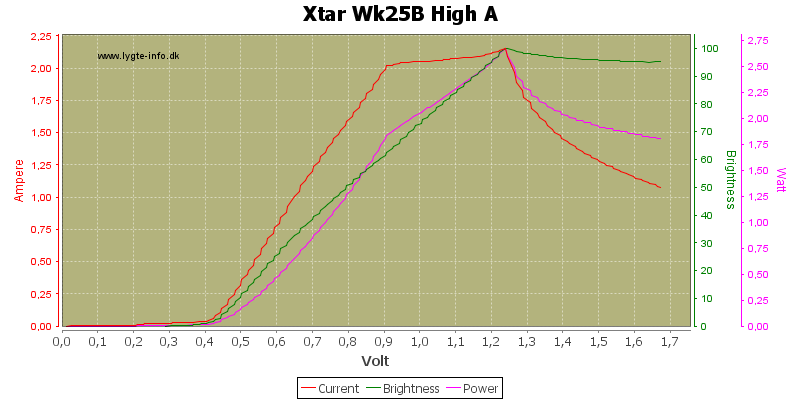 The first voltage sweep is done in high mode. The light uses a boost regulator with a maximum curret at around 2.1 ampere.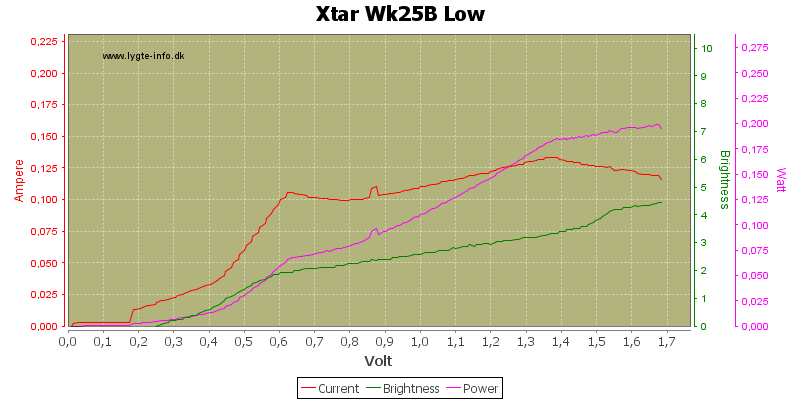 At low there is less regulation.





The light runs for about 46 minutes on high, before it is down to half brightness, then it has a nice long fade, before it goes out.





The strobe is 9.7 Hz and has a 50% duty cycle. It runs at full brightness.





The light uses pwm at 887 Hz to control the low brightness.





Comparison to other Flashlights



Xtar Wk21, Xtar Wk25B, Xtar Wk26: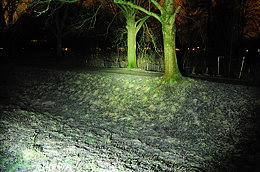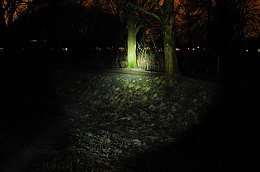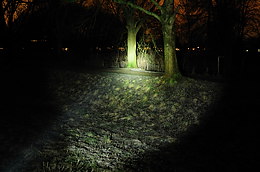 Sunwayman V10R Ti, Fenix LD15, Fenix E15: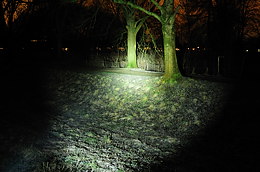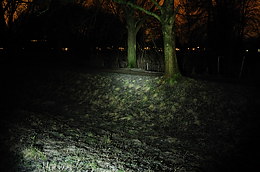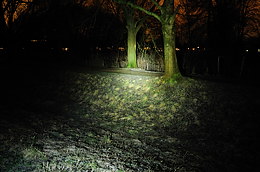 For the full comparison to other lights with graphs and beamshots see here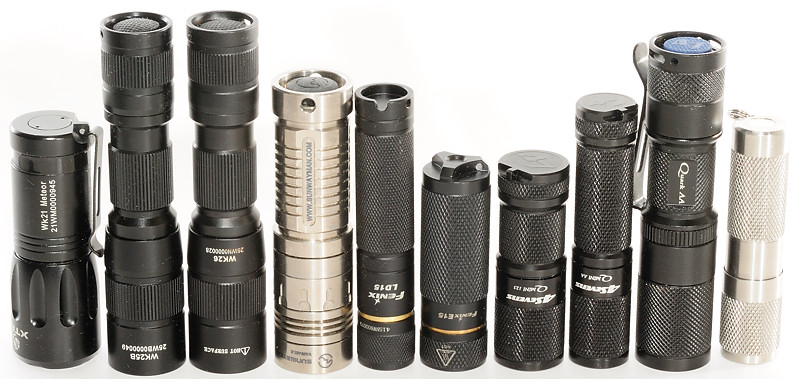 Notes



The light was supplied by Xtar for review.