DC to DC converter 6-24V to 5V 3A phone car USB charger power supply Regulator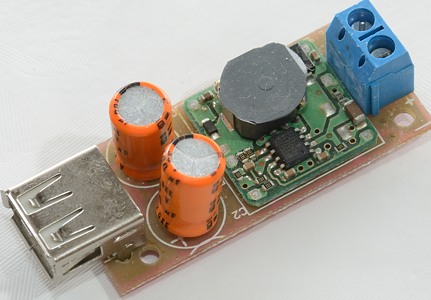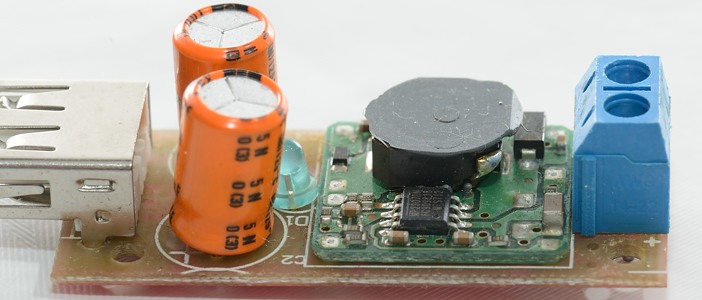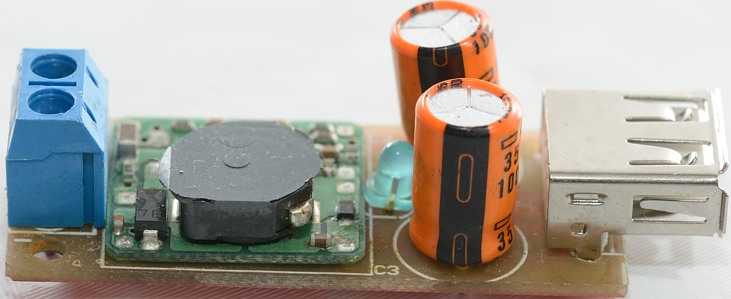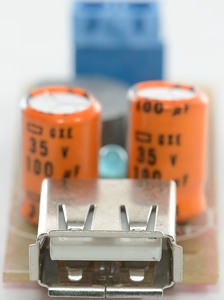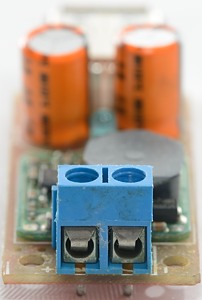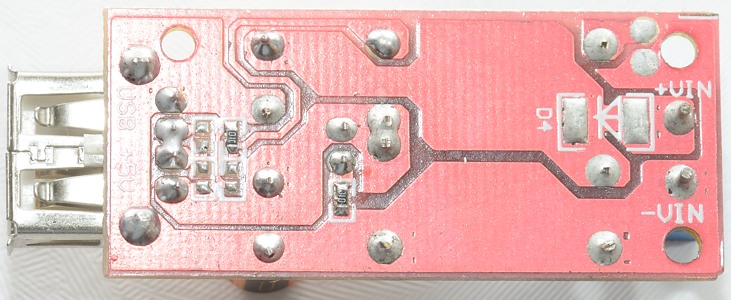 Official specifications:
Module Properties: non-isolated high-efficiency synchronous rectification step-down regulator, constant voltage module
Input voltage: DC6-23V input DC voltage. (Prohibition of AC input)
Output voltage: DC5V regulated output (perfect simulation computer USB output)
Output current: rated 3A, to enhance the thermal maximum 4A (adaptive output)
Output short circuit protection: Short-circuit automatically lifted after the normal output to the use of safer
Minimum differential pressure: 1V (buck regulator module than the output of the input voltage is above 1V)
Output power: natural cooling rated 15W (5V 3A outputs)
Conversion efficiency: up to 98%
Operating temperature: Industrial (-40°C to +85°C)
Load Regulation: ± 1%
Voltage Regulation: ± 0.5%
Dynamic response speed: 5% 200uS
Indicator: 5V USB output blue power indicator.
Input reverse polarity protection: No, please enter the string of diodes. Would like to add polarity protection please contact the owner
Wiring: input terminals
USB output 5V 3A,


I got this converter from ebay (bestgoodbuy).





Measurements



I have tested it for usage in a car, i.e. with a car voltage supply, but I have not simulated electric noise from a car.

USB output is coded as usb charger (DCP).
Does not turn off when battery voltage drops.
I did not see any overload protection.


First test is with the maximum normal voltage in a car.
It stays within tolerances up to about 2A, where it has a loss of nearly 2 watt.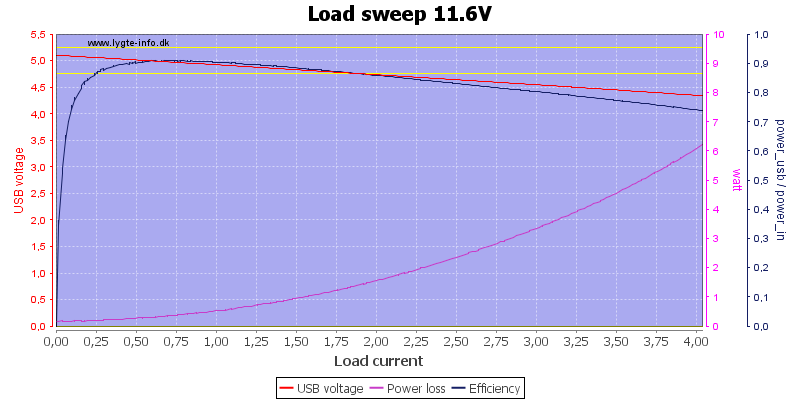 Next I do the same test with the minimum voltage you will get in a car, before the battery needs replacement.
Again it works fine up to about 2A.




At 0.5A load the converter works perfectly from 6V and up with about 90% efficiency.




It uses up to 0.25A, that will drain a 30Ah battery in about 5 days.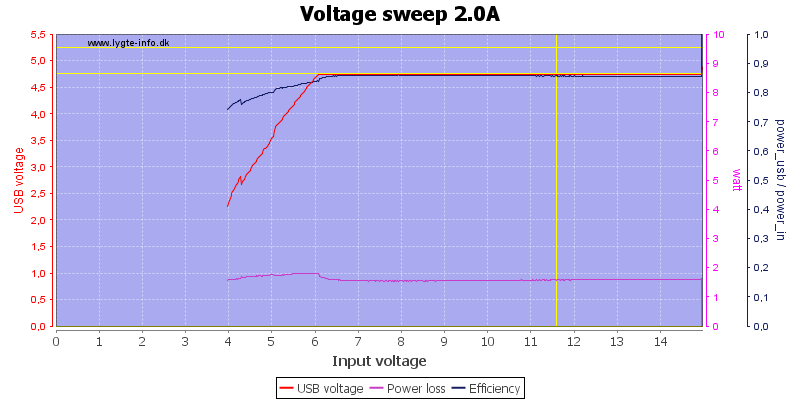 Increasing the current to 2A, the voltage drops to the usb lower limit and the loss increases.
Note: Some of the voltage drop is due to the usb connector and the usb cable.




Input current is close to 1A.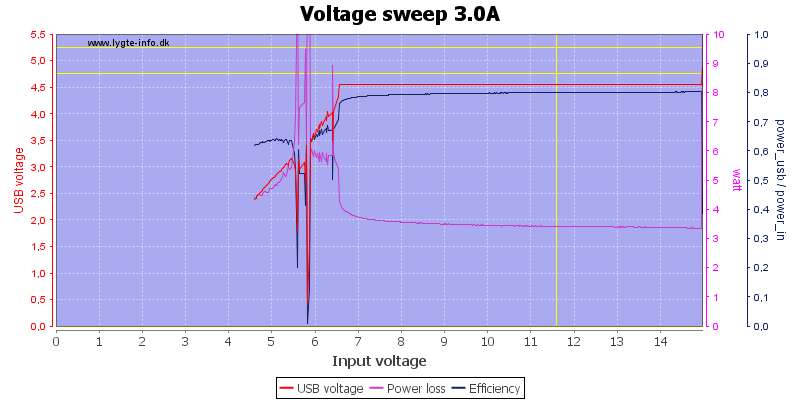 At 3A the converter needs a bit more input voltage before it is stable.
The loss is 3.5 watt, this is a lot of power for the circuit.




Input current reaches 1.5A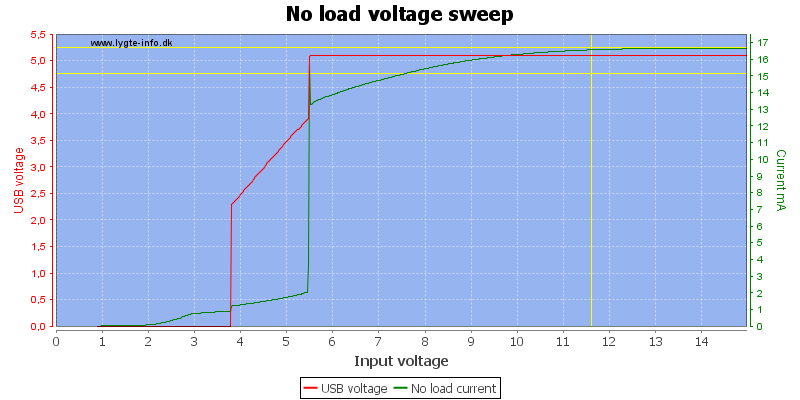 It is also interesting how much power the adapter uses when not loaded. This unit here is about 17mA, that would drain a 30Ah battery in about 73 days.





At 2 ohm load (2.5A) the noise is about 42mV rms,





Increasing the load to 10 ohm (0.5A) increases the noise to 53mV rms.





Conclusion



This adapter delivers a good 5 volt supply, but is missing some safety. For usage in a car I would add a 0.75A polyfuse in series with it.
It does also lack a undervoltage cutout, there is nothing to prevent it from draining the car battery.





Notes



Read more about how I test USB power supplies and chargers