15W USB Power Adapter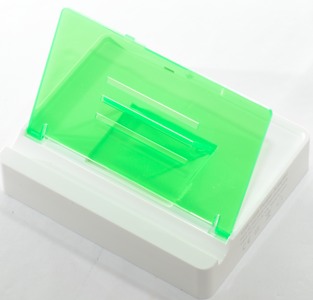 Official specifications:
Input: 100 - 240V 0.5A 50 - 60Hz
Output: DC 5V 3.1A ( 2.1A + 1A )
Transfer efficiency: More than 80 percent
Cable length: 130cm
Functions: Multi-functions
Color: White
I got it from Gearbest sku:130875302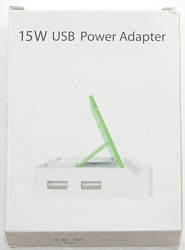 I got this charger in a cardboard box.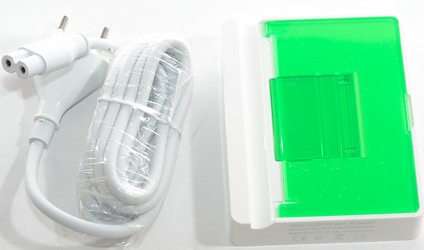 The box included the charger and a mains cable.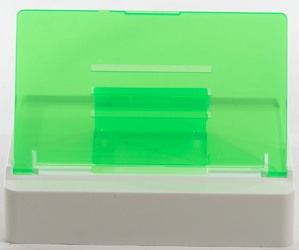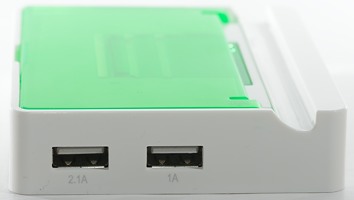 Measurements
Power consumption when unloaded 0.13 watt
The two outputs are in parallel.
1A usb port coded as USB charger (DCP)
2.1A usb port coded as Apple 2.1A


The two ports are in parallel and the output and overload protection are common for them, i.e. if I test the 1A, the 2.1A or both port in parrallel, I get the same result. The voltage will raise slightly when loaded.




Running the output at nearly the rated load, did not work, the charger disabled the output after 12 minutes.




Reducing the load did help, but not enough.




The charger can only run one port at full power, not both ports as the rating says. Because the charger is designed to fit one phone I do not see this as a big problem.
The temperature photos below are taken between 30 minutes and 60 minutes into the one hour test.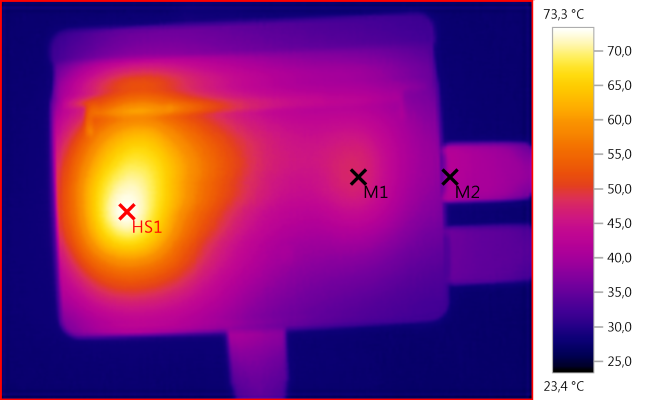 M1: 47,5°C, M2: 41,3°C, HS1: 73,3°C
HS1 is probably the two rectifier diodes.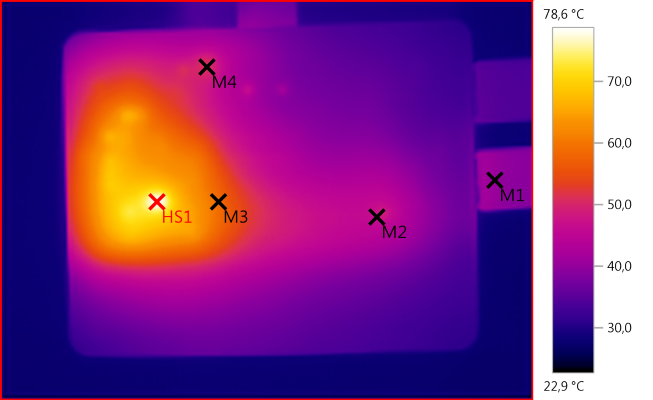 M1: 40,5°C, M2: 47,4°C, M3: 58,6°C, M4: 51,1°C, HS1: 78,6°C




There is a lot of noise in the output 80mV rms and 1120mVpp





Increasing the load made it a bit worse: 174mV rms and 1330mVpp






Tear down






Some pressure and the bottom popped open and could be broken off.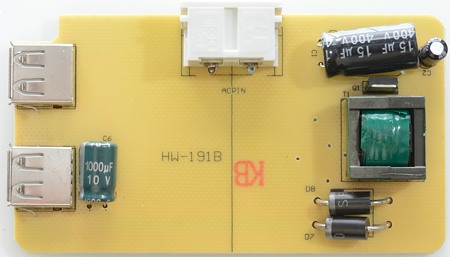 The design looks very simple with lots of space, it must be easy to keep safety distances here.
There is a mains switcher transistor and two rectifier diodes.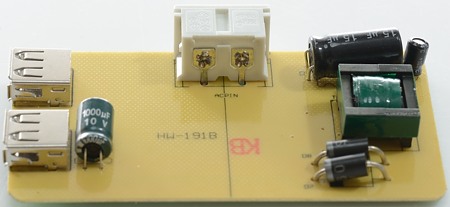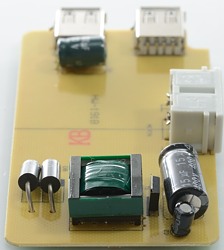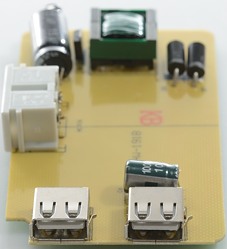 There is a bit more electronic on the bottom, it has a bridge rectifier on the input and a mains switcher IC. There is no optical feedback.
I am missing a fuse and some inductors on the input.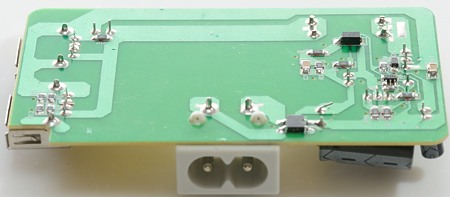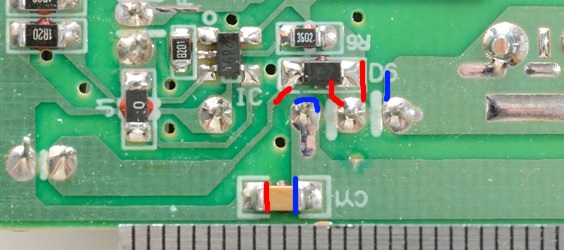 The designer must have missed the course about safety distances, there is less than two mm between mains and low volt side.
There are other places with way to short safety distances, the blue is low volt side, the red is mains side.


The charger passed an isolation test with 2500 volt, but failed a 5000 volt test, this makes the charger acceptable for 110VAC usage, but doubtful for 230VAC usage.





Conclusion



The charger has less output power than specified and lot of output noise, but the worst problem is the bad safety.





Notes



The usb power supply was supplied by gearbest for a review.

Index of all tested USB power supplies/chargers
Read more about how I test USB power supplies/charger