2A dual port charger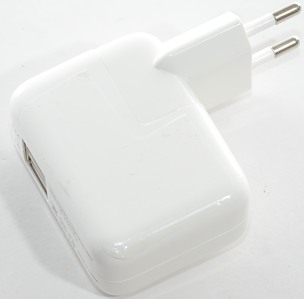 Official specifications:
100% Brand new, high quality!
This adapter can charge 2 USB devices simultaneously
Input: AC 110-240V, 50/60Hz
Output: DC 5.1V 2.1A (2100mA)
Output: DC 5.1V 1A (1000mA)
Output Connector: USB female
I got it from Ebay dealer double-turbo




I got this charger in a cardboard box with a picture of the charger on the outside.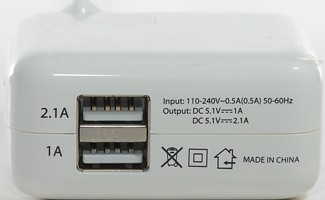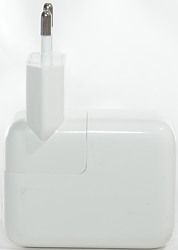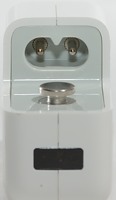 There is a red window on the charger with a led behind. The led shows when the charger is powered.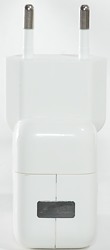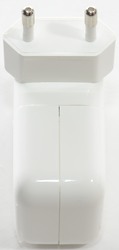 Measurements
Power consumption when unloaded: 0.17 watt
USB output 2.1A is coded as Apple 2.1A
USB output 1A is coded as USB charger DCP
The two usb outputs are in parallel.
Failed 5000 volt test and shorted between mains and low volt side.


The two outputs looks fairly identical because they are running in parallel. The overload protection kicks in between 2.1A and 2.2A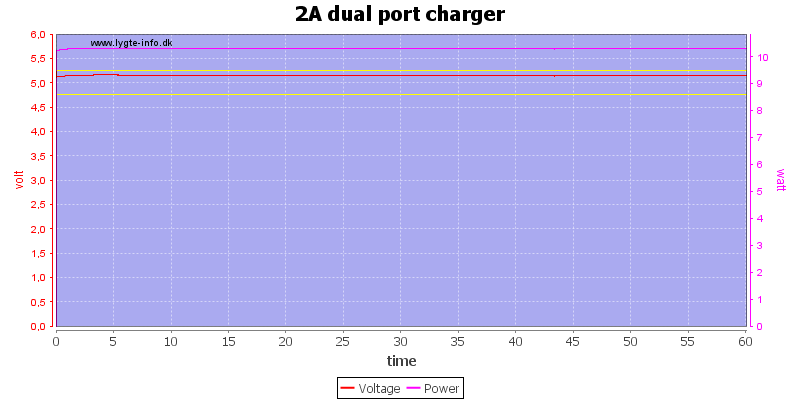 No problem running at 2A for one hour.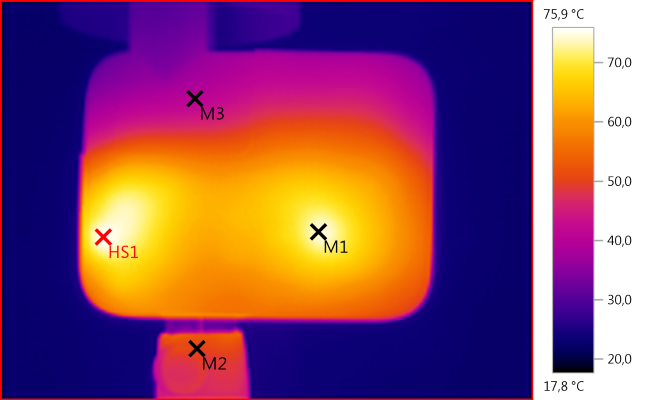 M1: 74,3°C, M2: 49,9°C, M3: 40,8°C, HS1: 75,9°C
The charger do get warm at 2A. As usual the output diode do get rather hot.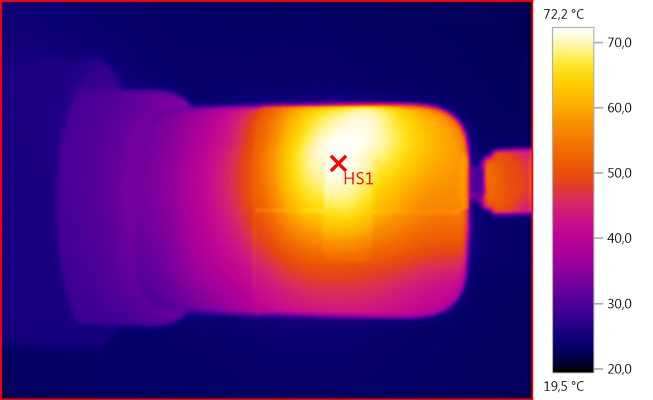 HS1: 72,2°C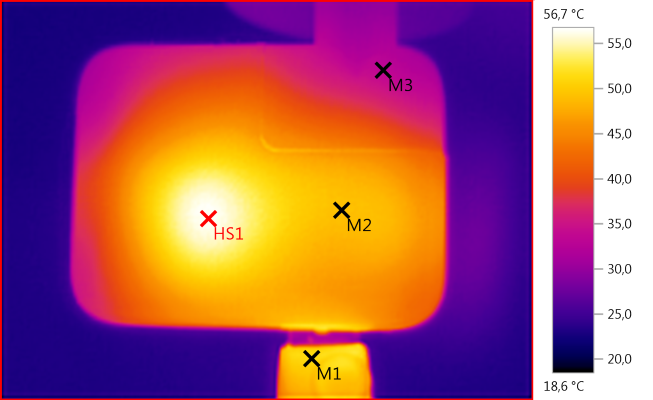 M1: 51,2°C, M2: 49,0°C, M3: 33,5°C, HS1: 56,7°C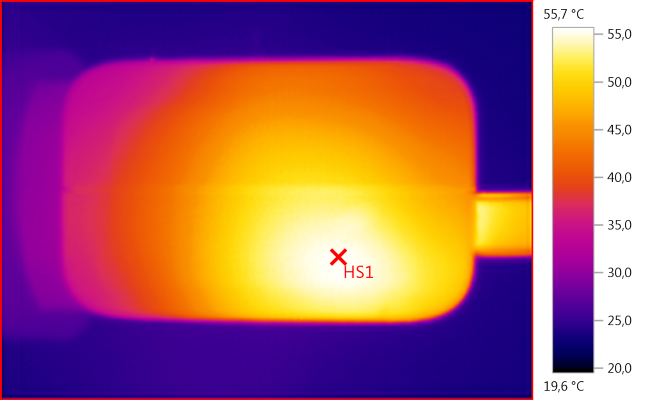 HS1: 55,7°C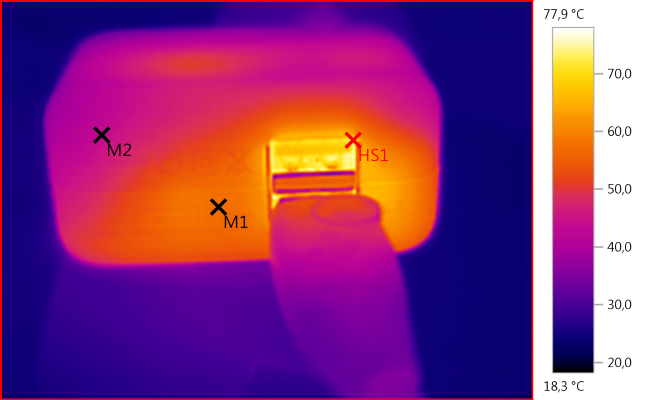 M1: 57,7°C, M2: 43,8°C, HS1: 77,9°C





There is some noise at 0,5A with 58mV rms and 0.56Vpp





And even more at 2A with 117mV rms and 0.7Vpp






Tear down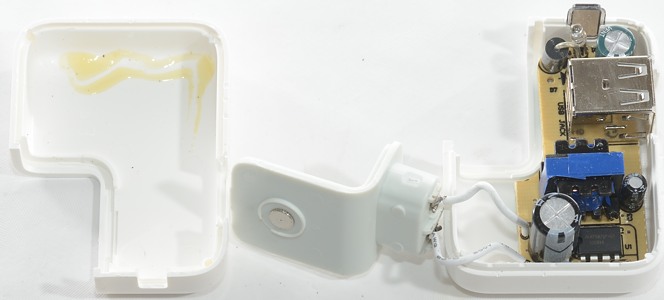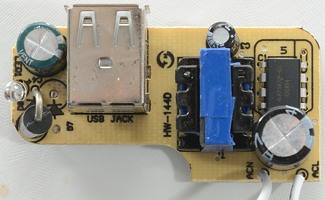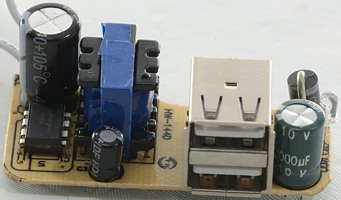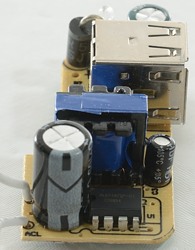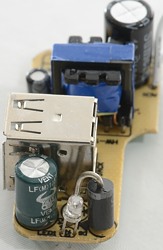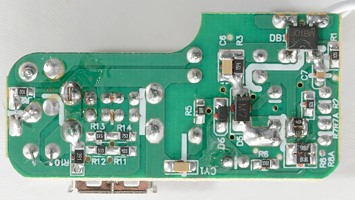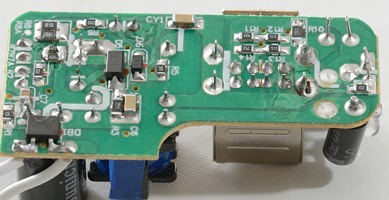 The mains input is very simple, not noise filter or fuses, first component is a bridge rectifier, then the capacitor.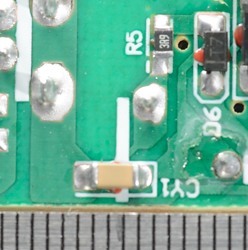 The isolation is rather bad, CY1 is mounted between the low volt side and the mains. This is NOT a safety capacitor.


The charger passed 2500 volt isolation test, but failed a isolation test with 5000 volt, this makes it doubtful to use with 230VAC mains. The fail made a short between mains and low voltage side (Very bad)!





Conclusion



The load test looks fairly good, but the noise is not as good and when we get to safety it fails completely.

Stay away from this one!





Notes



Read more about how I test USB power supplies/charger