30W USB Desktop Charger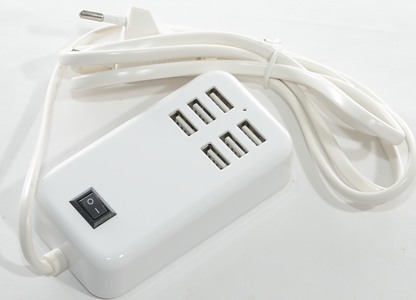 Official specifications:
30W AC wall charger with 6 USB port
Power switch and LED power indicator
High efficiency and low energy consumption
Provides standard USB 5V and Max 6A Output
Compatible with all the electronic products that get recharged via USB cable, such as all the smartphone, iPhone5/5s/6, Samsung,Galaxy Note 4,Galaxy Edge, HTC, all the tablet PC, iPad,iPod, Power Banks, Rechargeable Bluetooth Speaker etc.
USB Port Number: 6
Input: AC 100-240V 50/60Hz
Output: DC 5V 6A
Plug: EU/US Plug
Size: 9.2x5x2.4cm (L*W*H)
Cable Length: 1.5 m
Color: White
I got this charger from ebay dealer: bg27cyf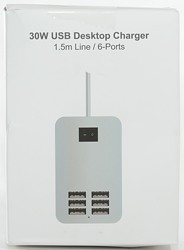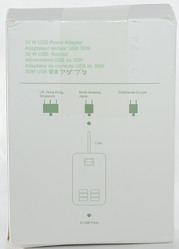 I got this charger in a retail box.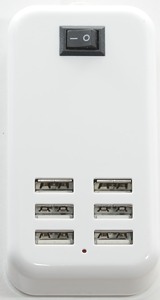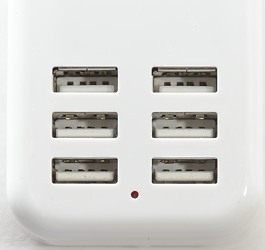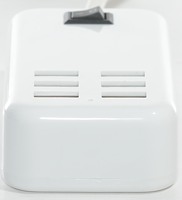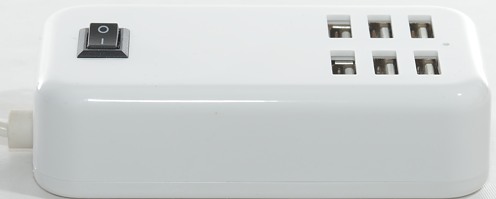 Measurements
Standby power consumption 0.3W when on, 0W when off.
The output is two separate power supplies, left and right column are not connected.
Output first row is coded as Apple 1A
Output second row is coded as Samsung tablet
Output third row is coded as USB charger (DCP) and Samsung tablet
The led shows that power is present on the left channel, when overloaded the output will be turned off, but repeatedly the charger will try to turn it on again.


Doing a single port or a full column at a time gives the same result. The right outputs can deliver slight above 3A before they shuts down, this is good.




The left columns can deliver considerable more current before they shuts down, i.e. there are fairly large tolerance on the current limiters.




Trying to run the right column at 3A for an hour did not succeed, it closed down within 8 minutes.




Reducing the load to 2.5A worked better, but not perfect.




At 2A it did not have any problems.




Running the left column at 2.5A worked fine.


The temperature photos below are taken between 30 minutes and 60 minutes into the one hour test.





2.5A on left column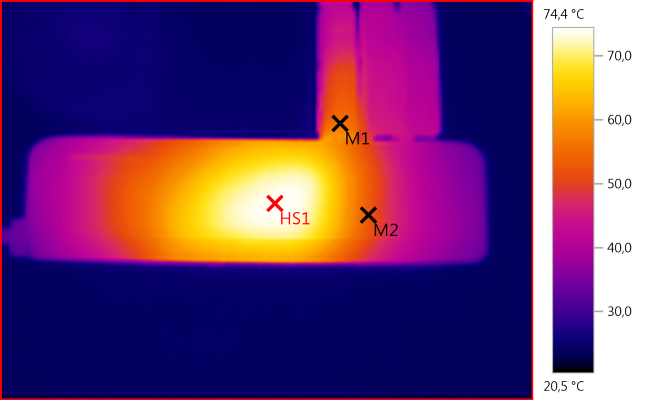 M1: 56,2°C, M2: 53,0°C, HS1: 74,4°C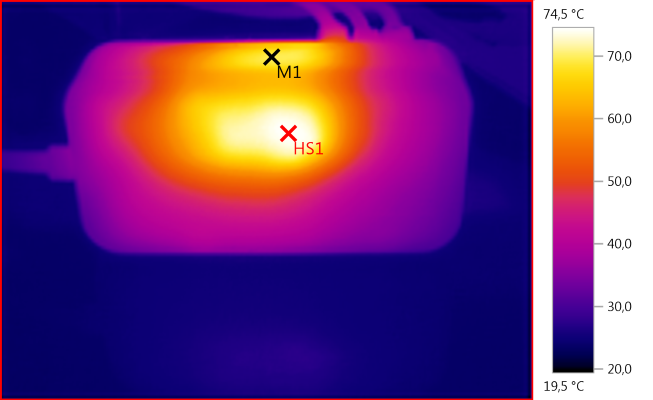 M1: 69,6°C, HS1: 74,5°C




M1: 43,2°C, HS1: 71,5°C
Here it is obvious that the heat is only for one side of the charger.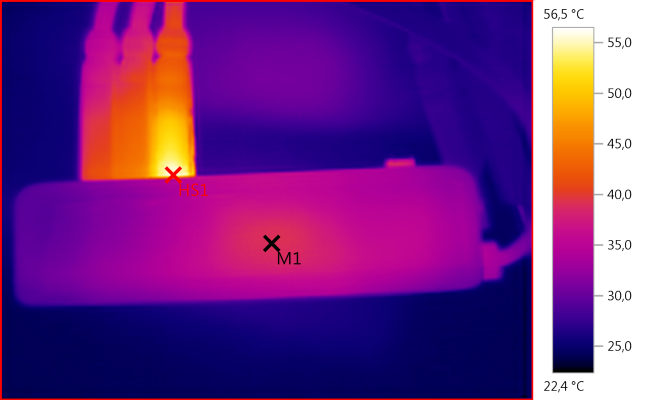 M1: 39,0°C, HS1: 56,5°C





2.5A on right column






M1: 50,7°C, HS1: 52,9°C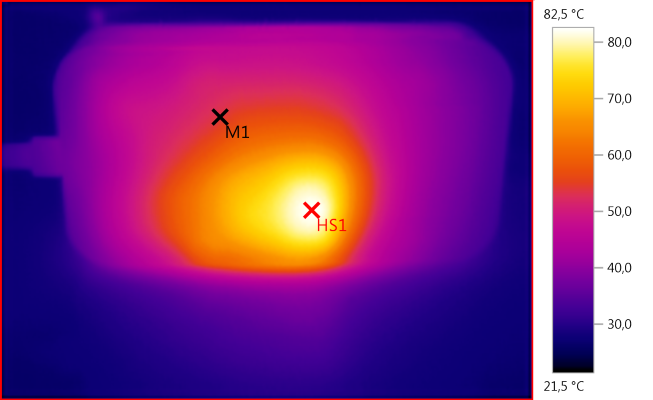 M1: 53,9°C, HS1: 82,5°C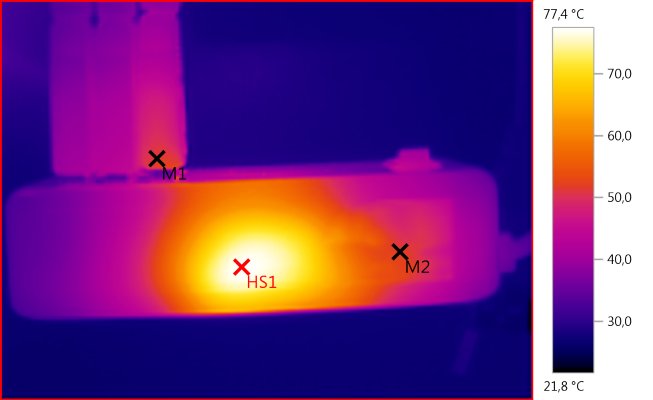 M1: 51,7°C, M2: 51,9°C, HS1: 77,4°C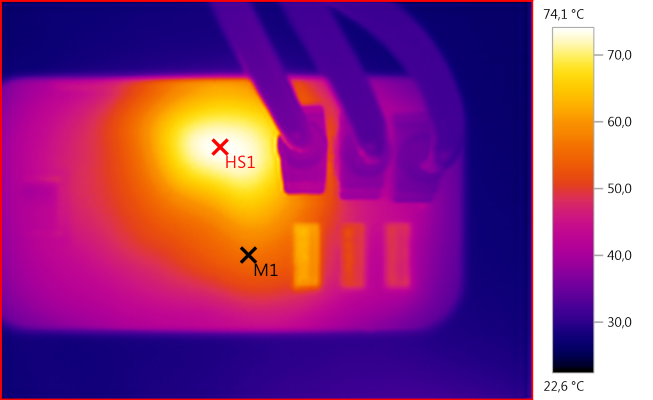 M1: 56,0°C, HS1: 74,1°C






2A on right column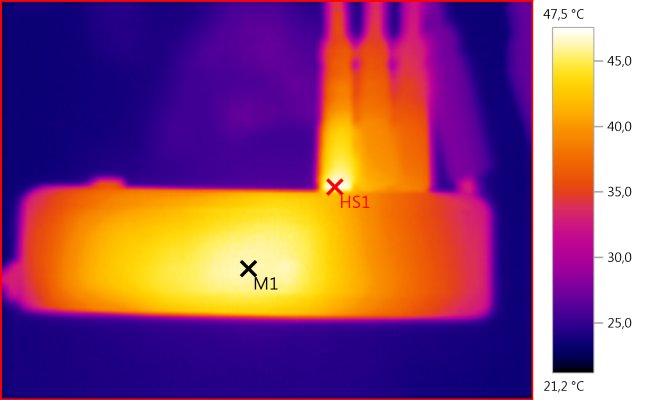 M1: 46,3°C, HS1: 47,5°C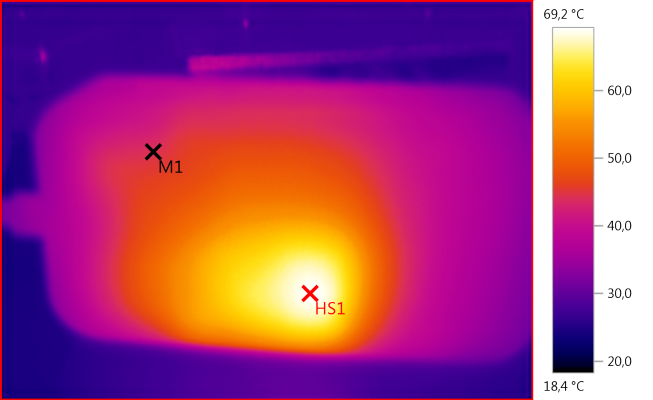 M1: 44,3°C, HS1: 69,2°C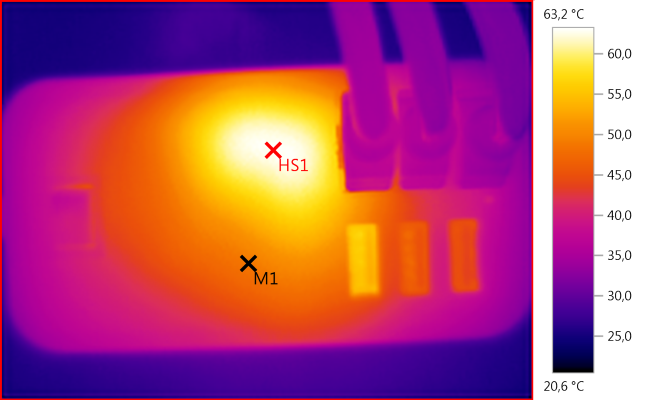 M1: 48,9°C, HS1: 63,2°C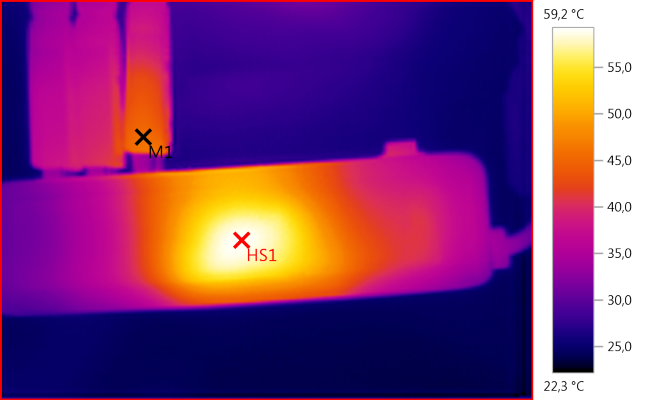 M1: 45,7°C, HS1: 59,2°C





With both channels and a 6A load the noise is 74mVrms and 750mVpp





Reducing the load to 2A reduces the rms noise 48mV rms and 700mVpp.




With 0.5A load the peak noise increases: 42mV rms and 1000mVpp





Tear down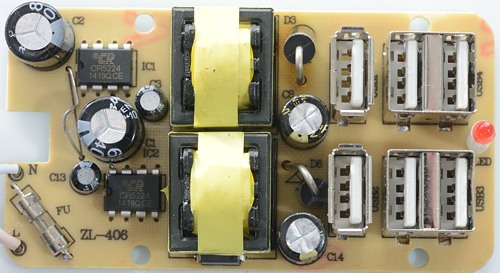 When opened it is obvious that the charger has two separate channels. There are two mains switchers, two transformers and two low voltage circuit.
The input has a fuse.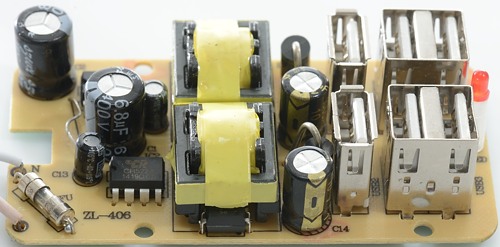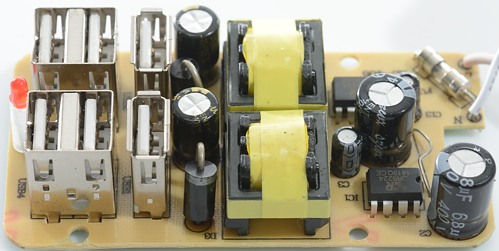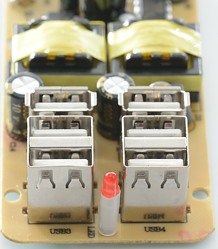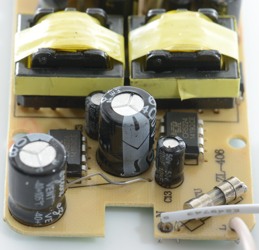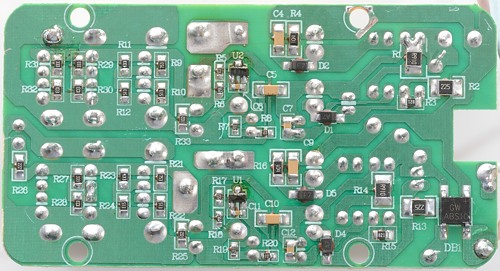 Here the bridge rectifier can be seen.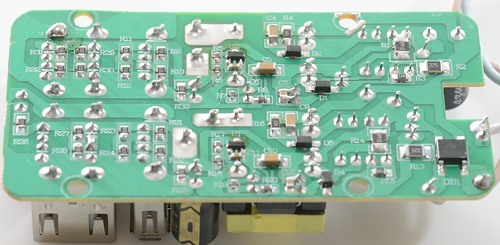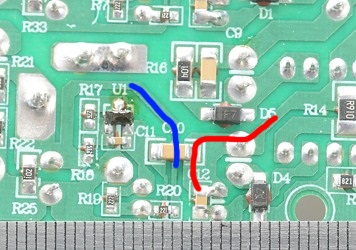 The isolation distance between mains and low voltage side is about 1 mm and there is a non-safety capacitor across (Very bad).


The charger passed 2500 volt test, but failed a isolation test with 5000 volt, this makes it doubtful to use with 230VAC mains. When the test failed there was a short between mains and low volt side (Very bad)





Conclusion



The charger is rated for 3A+3A output on the bottom, this is a bit optimistic and also means that it can only charge two devices at full 2A current simultaneous (On in left and on in right column), the full 6A cannot be used.

The safety is bad, stay away from this one.




Notes



Index of all tested USB power supplies/chargers
Read more about how I test USB power supplies/charger