3A 2 port USB EP-TA10UWE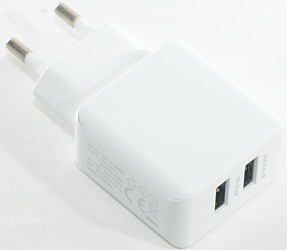 Official specifications:
High efficiency and low energy consumption.
Input: 100V-240V AC. 50/60Hz, 350mA
Output: 5.3V--3.0A
Size: app.8cmx4.2cmx2.2cm/3.14''x1.65''x0.86''
Product label is 3A, but the actual output in the use of any one USB interface? output of is about 2A, two USB port at the same time, output of about 1A ?please note?
I got it from Ebay dealer: single2000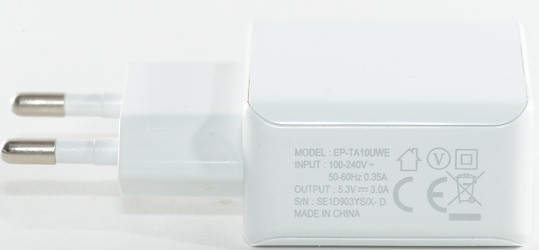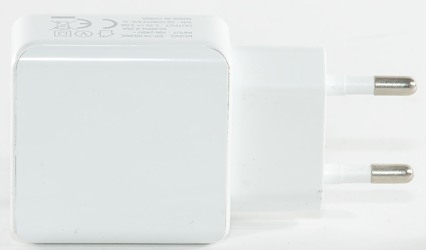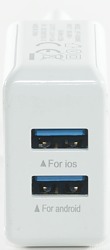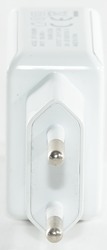 Measurements
Power consumption when idle is 0.2 watt
Apple usb port is coded as Apple 2.1A
Android usb port is coded as Samsung?
There is a blue led behind the usb connectors
All outputs are in parallel.


Each output can deliver 2.2A before the overload protection trips.




And because they are in parallel the total output is also 2.2A, not the rated 3A (It looks like the dealer knows this).




But it cannot deliver 2A for 1 hour, the output turned off after 15 minutes.




I could draw 1.5A for 1 hour without any problems.
The temperature photos below are taken between 30 minutes and 60 minutes into the one hour test.




M1: 52,4°C, M2: 49,3°C, HS1: 58,9°C
HS1 is the transformer.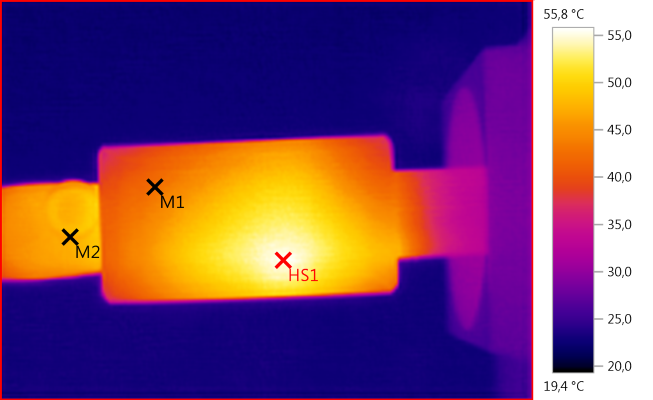 M1: 42,6°C, M2: 46,9°C, HS1: 55,8°C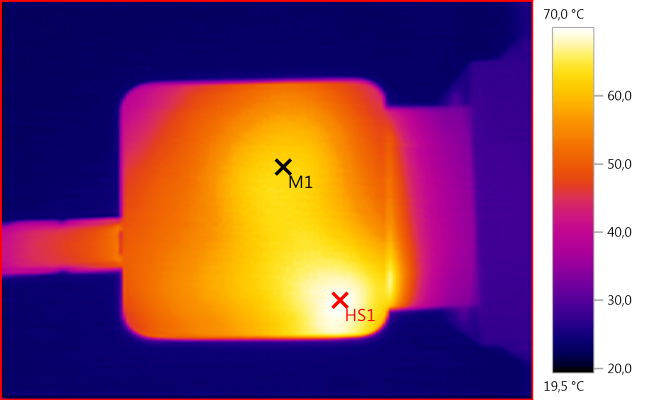 M1: 62,8°C, HS1: 70,0°C
HS1 is the rectifier diode.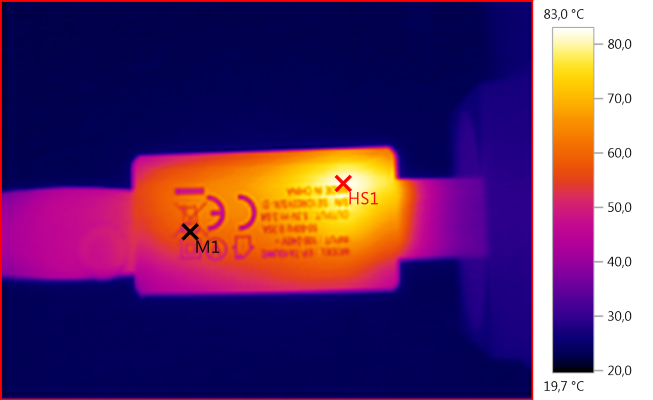 M1: 51,8°C, HS1: 83,0°C
HS1 is the rectifier diode.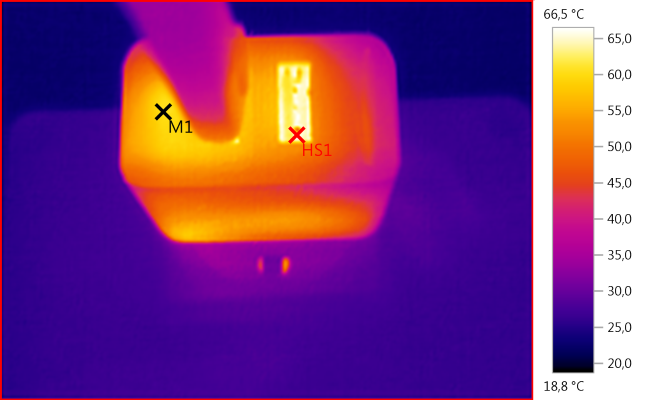 M1: 60,6°C, HS1: 66,5°C
HS1 is the switcher IC.




Noise at 0.5A load is 128mV rms and 1270mVpp





Noise at 1A load is 155mV rms and 1300mVpp





Noise at 1A load is 190mV rms and 1500mVpp






Tear down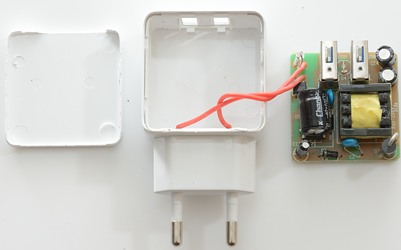 Some pressure in my vice and it popped open.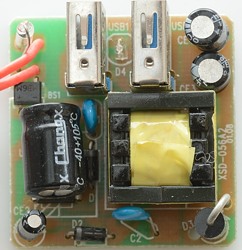 There is a fuse and a bridge rectifier (BS1) at the input. Under the big capacitor is the switcher IC. The blue capacitor (C2) is not a safety capacitor, but will short when the voltage is too high (Very bad). D3 is the rectifier diode.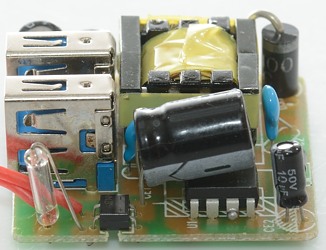 On this side the fuse, the bridge rectifier and the switcher IC can be seen.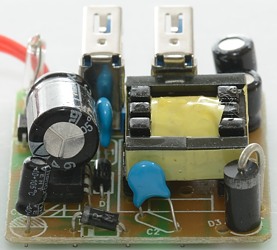 The blue capacitor and the rectifier diode can be seen here.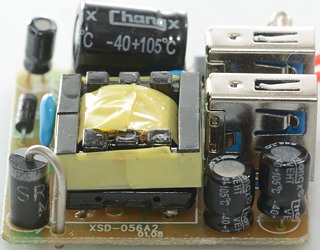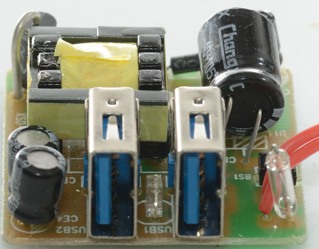 Between the two usb connectors the led can be seen.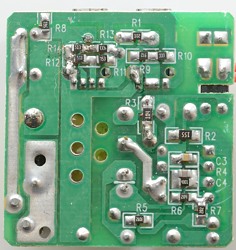 On this side there is only a few resistors and a single capacitor.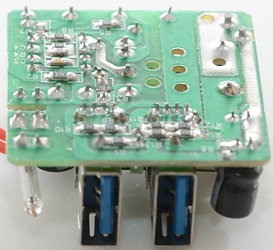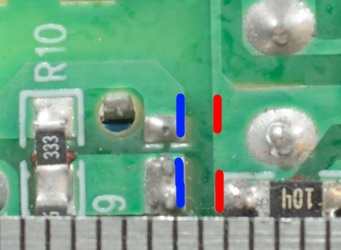 Between mains and low volt side there is supposed to be over 6mm, here it is around 1mm (Very bad).


The charger failed a 2500 volt test and shorted between low volt side and mains, this makes the charger dangerous everywhere.





Conclusion



This charger has very bad safety, stay away.





Notes



Index of all tested USB power supplies/chargers
Read more about how I test USB power supplies/charger