5V 1.2A Microsoft Japan 1621


Official specifications:
Input: 100-240VAC 50/60Hz
Output: 5V 1.2A
American standard two flat plug us plug universal
UL listed E132068, this is LiteOn AC adapters.
I got it from aliexpress with the help of a reader.




The charger arrived in a plastic bag inside the envelope.




The bag included the charger and a usb cable.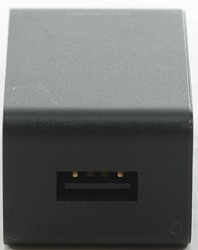 Measurements
Power consumption when unloaded is 0.033 watt
Output is coded as USB charger (DCP)


I measured the charger on both 120VAC and 230VAC, at 120VAC the efficiency is slightly better.
The overload protection trips at 1.4A, this is a good value for a 1.2A charger.




The charger has no problem running for one hour with full load.
The temperature photos below are taken between 30 minutes and 60 minutes into the one hour test.




M1: 44,5°C, M2: 41,2°C, HS1: 51,7°C
HS1 is the transformer.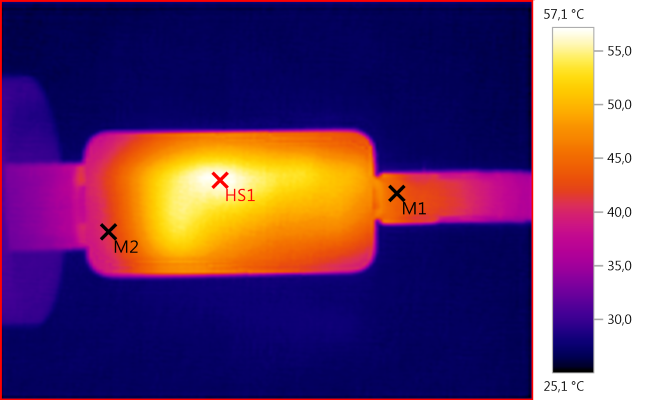 M1: 44,1°C, M2: 41,1°C, HS1: 57,1°C
Here HS1 is the mains switcher IC.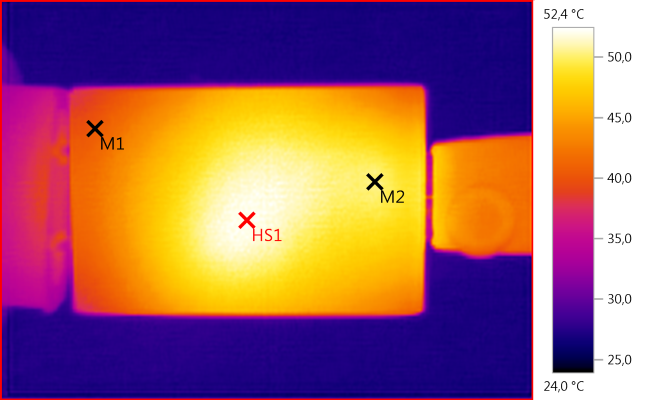 M1: 40,4°C, M1: 50,4°C, HS1: 52,4°C
Again HS1 is the mains switcher IC. The rectifier diode can also be seen (M2).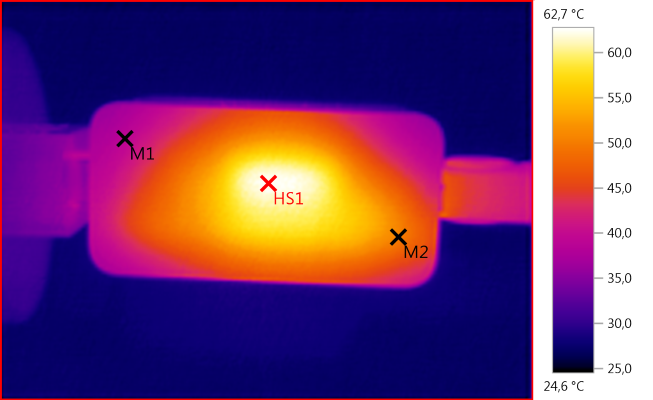 M1: 39,2°C, M2: 50,3°C, HS1: 62,7°C
Here HS1 is the transformer.




There is not much noise at 0,5A with 7.5mV rms and 80mVpp.




The noise increases slightly with load 10mV rms and 100mVpp.





Even at full load the noise is very low: 11mV rms and 100mVpp.





Tear down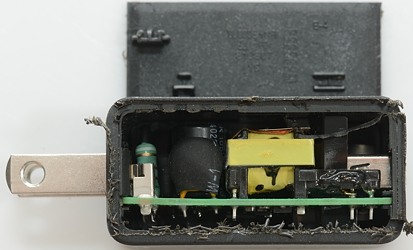 I could not open this with my vice, instead I cut it open.




The input fuse is a fusible resistor, just beside the resistor is a inductror. There is also a safety capacitor with a high ohmic resistor accross it.
The copper tape on the transformer is probably used to reduce noise.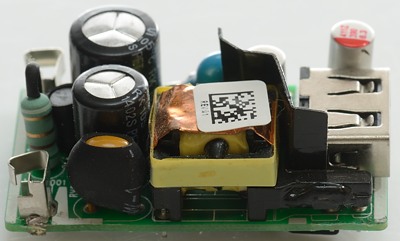 The transformer has a piece of plastic that goes beside the usb connector. This piece of plastic is used to move the low voltage output from the transformer away from everything mains connected and over to the usb connector.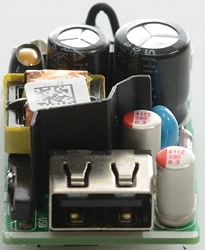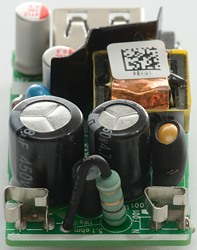 Between the two mains input the fusible resistor can be seen together with some specifications: 5.1ohm, 1Ws.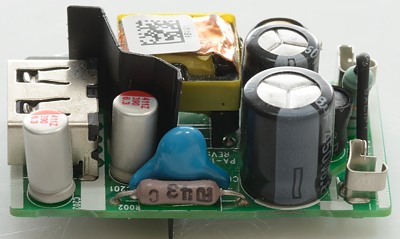 Here the safety capacitor and the resistor between mains and low voltage side can be seen.
The resistor is about 90Mohm.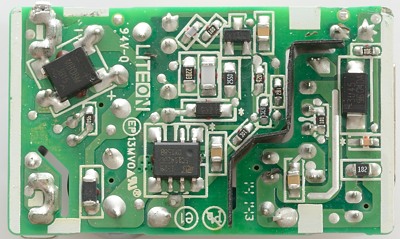 On the bottom of the circuit board is the mains bridge rectifier, a mains switcher IC (With 7 pins). On the low volt side is the rectifier diode.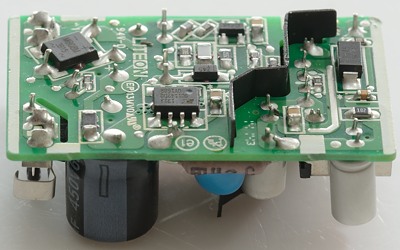 The plastic shield that is mounted on the circuit board is a important part of the safety.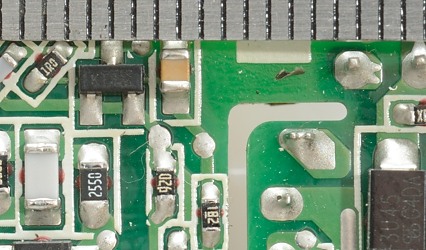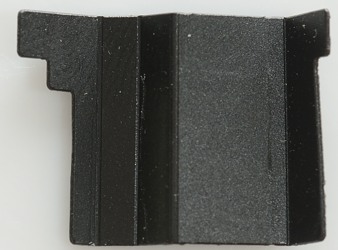 As long as the plastic shield is mounted the safety distance is 6mm, but when it is removed the distance accross the gab is much less.

Testing with 2500 volt and 5000 volt between mains and low volt side, did not show any safety problems.





Conclusion



This power supply looks to be real Microsoft and not a copy/clone. It has good safety, very low noise and overload protection.
This looks to be a good 1.2A charger.




Notes



This charger was supplied by a reader.
I have changed my power meter from the Gossen Energy to a mains powered one, it is faster and more precise.

Read more about how I test USB power supplies/charger