5V 1A-2.1A USB car charger pink Nokoko KO-20


Official specifications:
Safe and durable.
Fashion Design:No matter what color of your car,according to your preferences can be match the car, leading the fashion trends.
Intelligent Protection: Intelligent power output, smart adjustment protect your cell phone from overcharge.
Compatible smartphone and tablet PC, Plenty of power can be charge for cell phone and tablet PC.
Input: 12V
Output: 5V 2.1A (max)
I got it from ebay dealer: katcam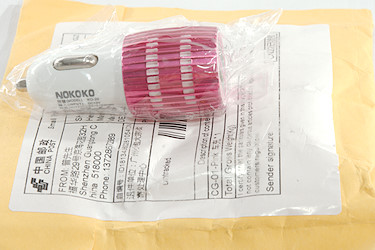 Like many other cheap Chinese chargers it is delivered in a plastic bag inside a envelope without any instructions or specifications sheet.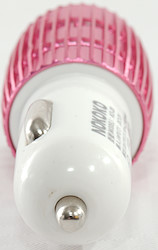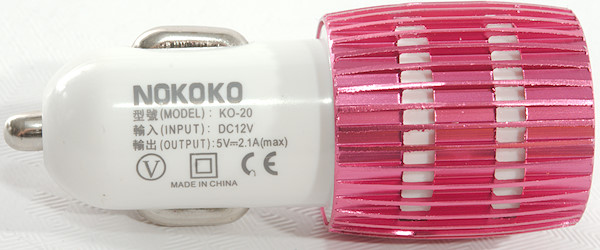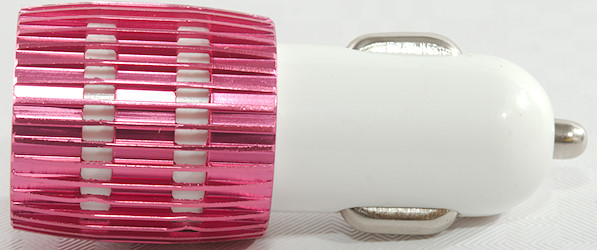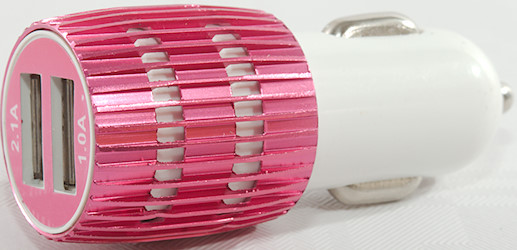 Measurements
Power consumption when idle is 3.8mA from 12V and 3.3mA from 24V
Both USB outputs is coded as DCP
USB outputs are in parallel.
Weight: 19.5g
Length: 64mm
Diameter: 28.3mm


I started with the 2.1A output and it could deliver 0.85A with a nearly flat car battery.




With a full car battery it is the same 0.85A, way below the rated 2.1A




I forgot to read on the charger and also gave it a 24V test, I got about 0.8A before it shorted.
This means no 1 hour test and IR photos, but I did the noise measurements before the load sweep this time:




Noise at 0.5A output is 12mV rms and 127mVpp




Noise at "1A" output is 30mV rms and 353mVpp. The charger is overloaded and the output voltage is well below 5V.






Tear down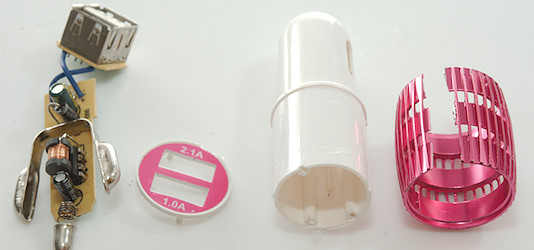 I could not see how to open it and the red cover would not more so I cut it. It looks like I could just have popped the front off!





This is a very simple design with a switcher IC, a inductor and a rectifier diode.
With the input capacitor rated at 25V volt it is not usable in a 24V car system, where the voltage can reach 30V.





The spring is rather short because it got overheated, probably when the chip shorted.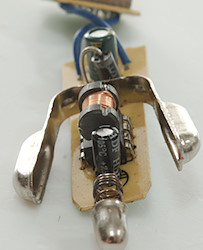 The chip used is a AD85063D, it is designed for car USB chargers and is rated for 24V car usage (Maximum input voltage 40V).





Conclusion



This is a rather bad car charger with below 1A output and no fuse or thermal protection.





Notes



The charger was supplied by a reader for review.

Read more about how I test USB power supplies/charger
Compare car chargers and other DC supplied chargers