5V 2A Dual USB fast charger JC-0080


Official specifications:
AC ADAPTER usb charger adapter
Input: 100-240V~50/60Hz Max0.5A
Output: 5.0V-2.0A iphone charger
Type: Power Adapter
Compatible Devices: Universal
Special Functions: Portable,USB,Rapid Charging
Color: Black
I got it from ebay dealer top-in-sell




This charger arrived in plastic bag inside a envelope.



Measurements
Power consumption when idle is 0.06 watt
Both USB outputs is coded as USB charger (DCP)
The two outputs are in parallel.
Weight: 36.0g
Size: 82.8 x 40.0 x 22.6 mm


It can deliver a bit above 2.1A on the 1A rated output




And the same on the 2.1A rated output.




Even using both outputs together is the same 2.1A, but the voltage has dropped, it looks like something inside the charger got damaged during the previous tests.




Current is the same at 120VAC input.




For the one hour test I used 230VAC and 2A current, the charger could handle that. This test was done after the above tests and surprisingly I got full output voltage here, but later on the output voltage is low again.
The temperature photos below are taken between 30 minutes and 60 minutes into the one hour test.




HS1: 64.5°C
HS1 is the transformer.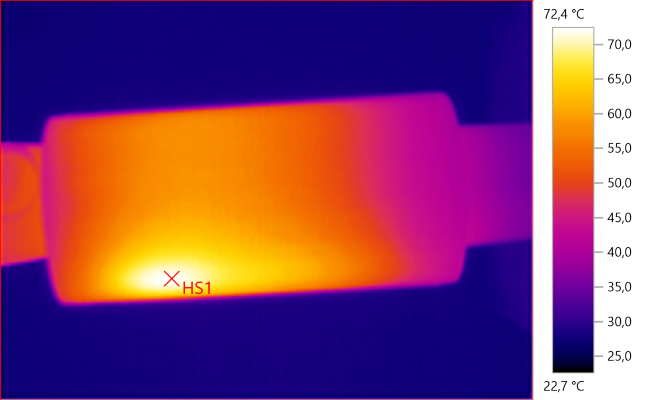 HS1: 72.4°C
Here HS1 is the rectifier diode.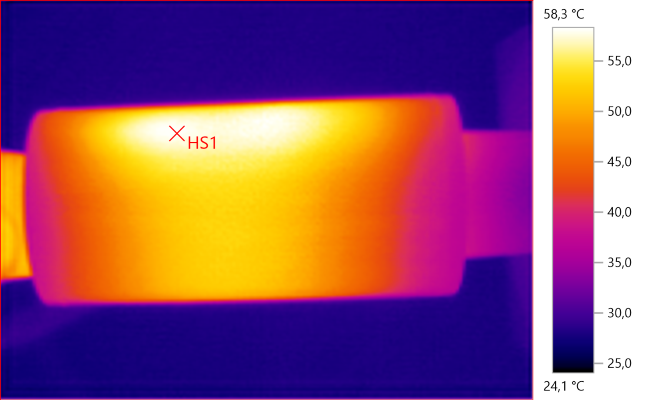 HS1: 58.3°C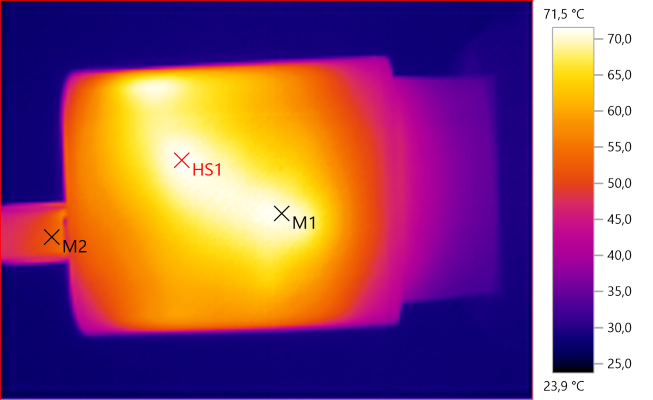 M1: 70.8°C, M2: 52.4°C, HS1: 71.5°C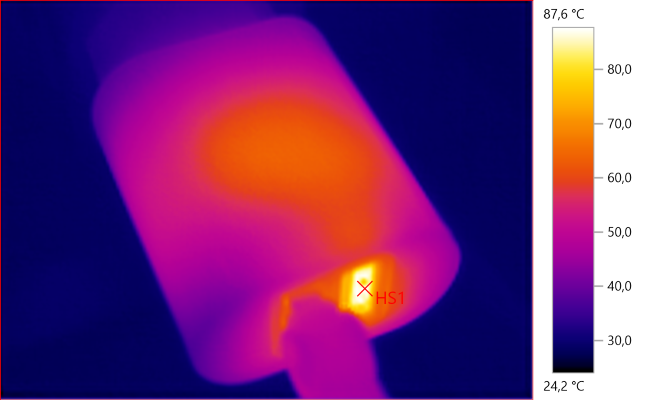 HS1: 87.6°C




At 0.5A the noise is 100mV rms and 864mVpp.




At 1A the noise is 162mV rms and 1253mVpp.




At 2A the noise is 184mV rms and 1138mVpp, this is high values.





Tear down






Standard procedure for opening: Some pressure in my vice (This usual cracks some of the glue) and a whack with my mallet.




On this side is a glass fuse (FU) at the mains input, a safety capacitor (CY) and a large diode (D3) on the low volt side.




On this side is the bridge rectifier (BD1) and the mains switcher (U1: LP3783: 5V 2A).




It is a good idea with slots in the circuit board to improve isolation, but here it is too short and even with the slot the distance is too short at around 2.5mm

Testing with 2830 volt and 4242 volt between mains and low volt side, did not show any safety problems.





Conclusion



The charger has a lot of noise and the problem with low output voltage, this is not very good.
The isolation could handle the high voltage, but the distances are much too short and high humidity will probably spoil the isolation.





Notes



The charger was supplied by a reader for review.

Index of all tested USB power supplies/chargers
Read more about how I test USB power supplies/charger
How does a usb charger work?