5V 500mA USB charger US plug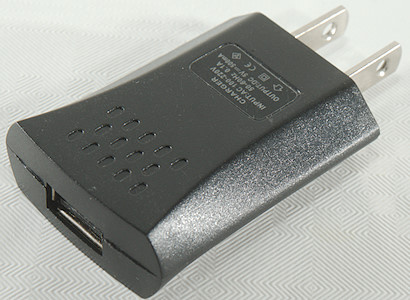 Official specifications:
Input: AC 100-220V 50-60Hz 0.1A
Output: DC 5V 500mA
Output Interface: USB Output
I got it from Ebay dealer: custom_car_cover




This is a cheap charger and it arrived in a plastic bag inside a envelope.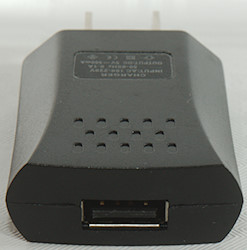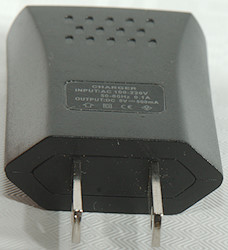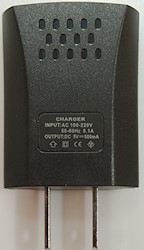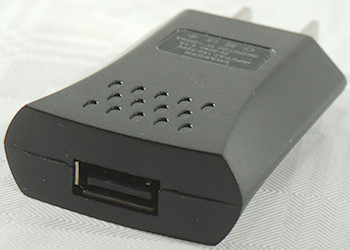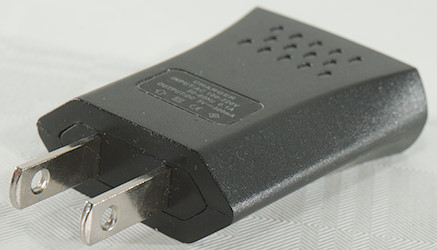 Measurements
Power consumption when idle is 0.17 Watt
USB output is coded as Apple 1A
Weight: 20g
Size: 66.0 x 37.6 x 14.5 mm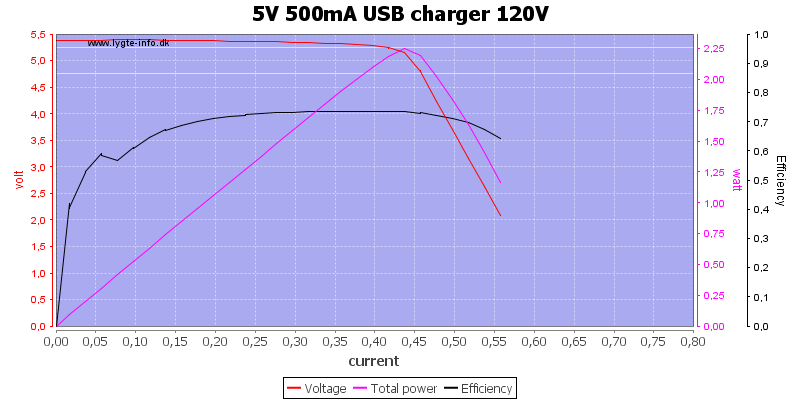 The 0.5A rating is a bit on the high side when the charger is run from 120VAC. It is more like 0.4A.
The voltage is on the high side.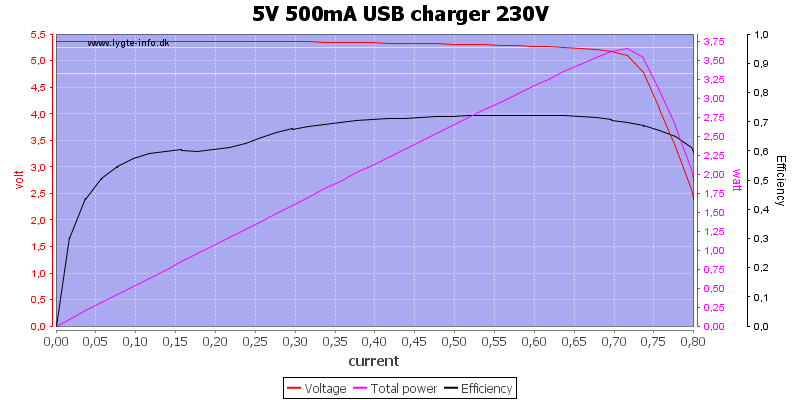 At 230VAC it can deliver 0.7A, but the plug is for 120VAC.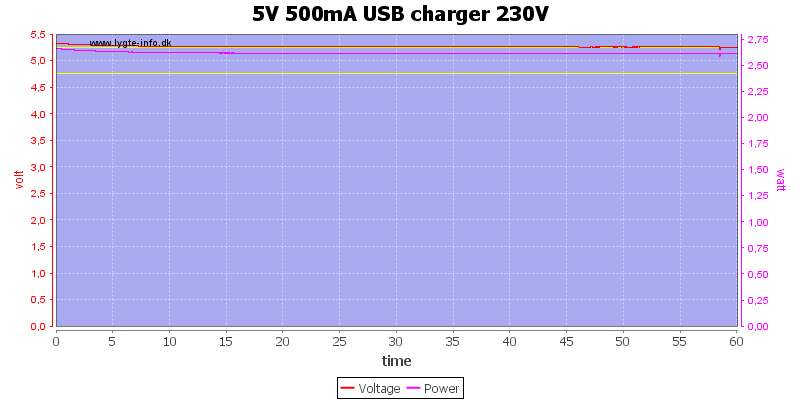 I did the one hour test at 230VAC with 0.5A current and it could do that.
The temperature photos below are taken between 30 minutes and 60 minutes into the one hour test.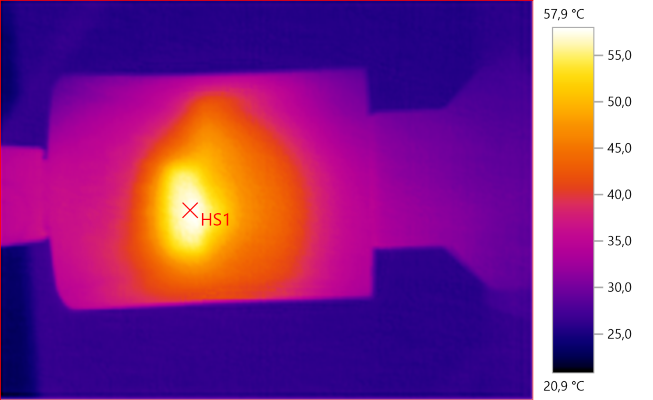 HS1: 57.9°C
The hottest part in the charger is the transformer.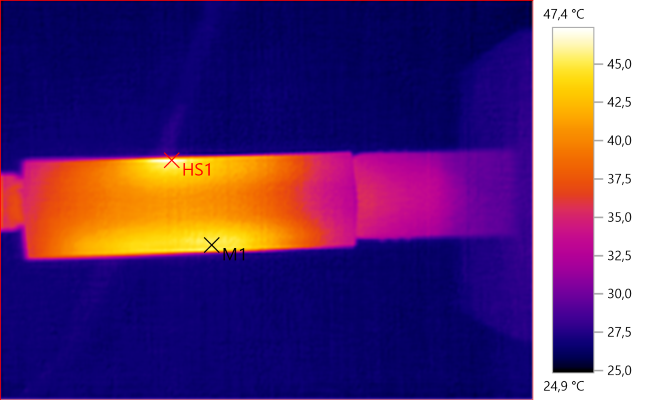 M1: 44.9°C, HS1: 47.4°C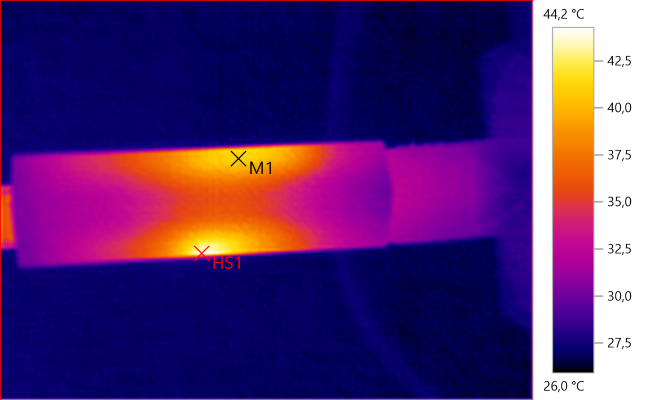 M1: 41.1°C, HS1: 44.2°C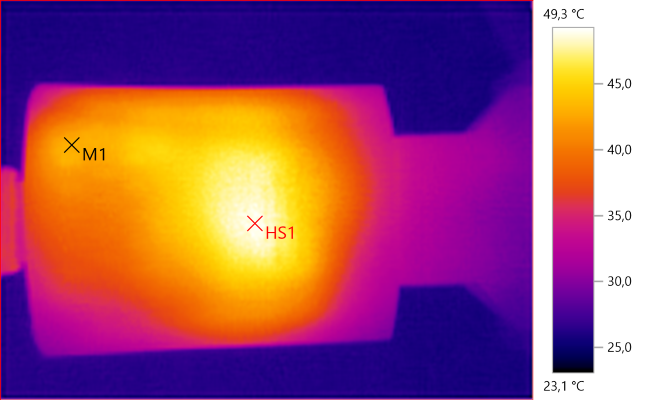 M1: 43.1°C, HS1: 49.3°C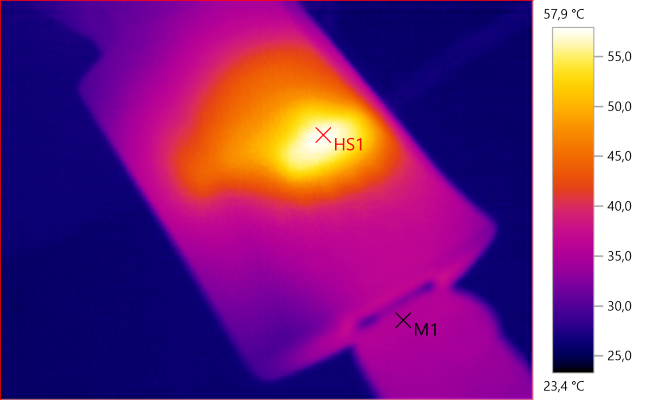 M1: 35.5°C, HS1: 57.9°C
M1 is probably the rectifier that shows up, but it is not really warm.




At 0.5A the noise is 40mV rms and 392mVpp.





Tear down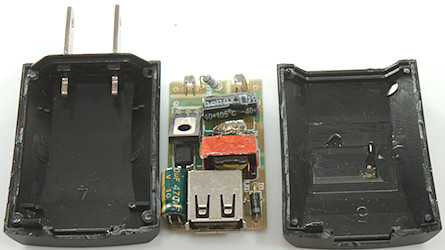 After using my vice to crack the glue I could open it with a spudger.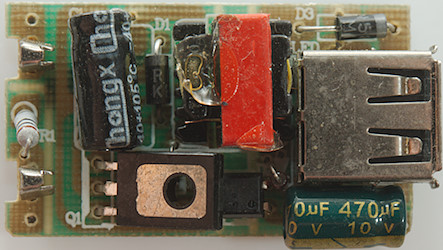 In this side is a fusible resistor (R1) at the input, a transistor to handle the mains switching (Q1), a optocoupler with a zener diode at the low volt side. The rectification is a diode (D3).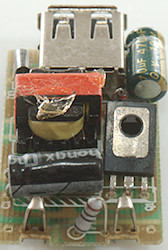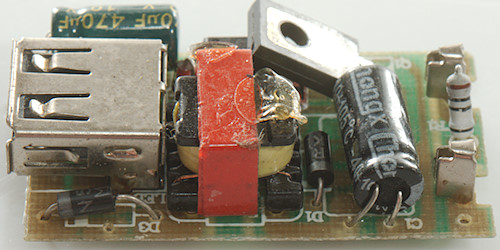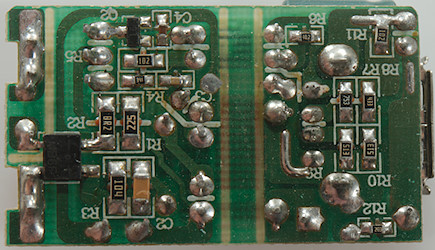 This side has the bridge rectifier and the second transistor (Q2) in a two transistor mains switcher. The coding resistors (R7..R10) for USB output is placed below the USB connector.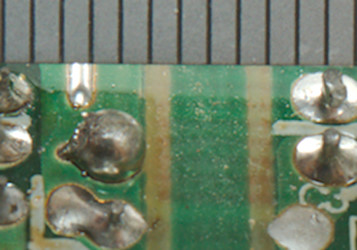 The distance between mains and low volt side is about 4.5mm, this is considerable lower then the legal requirement.


Testing with 2830 volt and 4242 volt between mains and low volt side, did not show any safety problems.





Conclusion



I like the enclosure of the charger it looks nice, but that do not really help it. The output power is way to low and using a old type 1A coding for 0.5A charger is not very nice. The charger passes the high voltage test, but the creepage distance is too low, I also doubt the isolation in the transformer.





Notes



The USB charger was supplied by a reader for review.

Index of all tested USB power supplies/chargers
Read more about how I test USB power supplies/charger
How does a usb charger work?