Baseus 2A USB XT-117


Official specifications:
Brand Name: BASEUS
Quality Certification: CE,RoHS,FCC,CCC
Output Interface: USB
Power Source: A.C. Source
USB Ports: 1
Support Quick Charge Technology: No
Output: 5V/2.1A
Model Number: Baseus USB Charger (EU)
Style: EU USB Charger
Material: Fireproof PC + ABS
I got it from aliexpress dealer: BASEUS Official Store




The charger was in a retail packing with a few specifications on the pack, there was no accessories included (Like manual or usb cable).


Measurements
Power consumption when idle is 0.07 watt
Usb coding is Apple 2.1A
Weight: 33g
Size: 72.9 x 36 x 21.2mm


The charger can deliver slightly above 2.1A, this matches fine with the rating.




It is the same at 120VAC




Running 1 hour at 2.1A is no problem.
The temperature photos below are taken between 30 minutes and 60 minutes into the one hour test.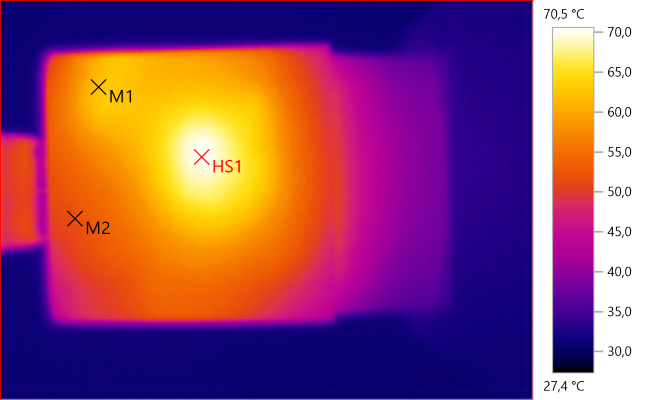 M1: 62.2°C, M2: 51.9°C, HS1: 70.5°C
HS1 is the transformer



M1: 53.6°C, HS1: 55.2°C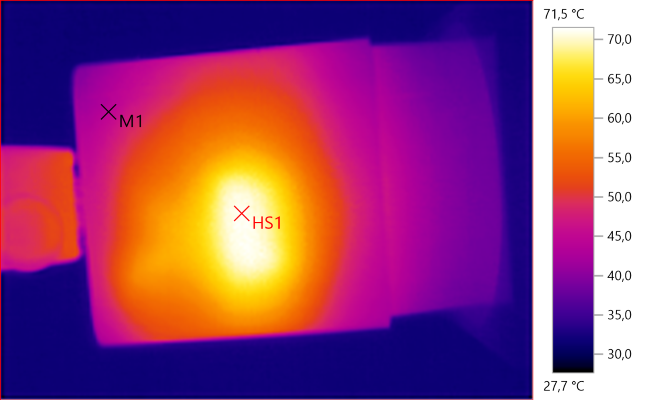 M1: 44.6°C, HS1: 71.5°C
Here again HS1 is the transformer.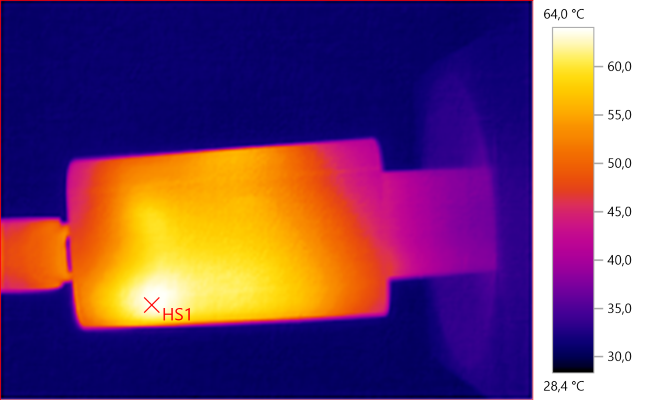 HS1: 64.0°C
And here HS1 matches the synchronous rectifier.



M1: 57.7°C, HS1: 69.1°C





With no load on the charger the output voltage will jump up and down a bit




At 0.5A the noise is 32mV rms and 750mVpp




At 1A the noise is 49mV rms and 838mVpp.




At 2A the noise is 61mV rms and 891mVpp.





Tear down






A wack with my mallet and the top was loose.




At the mains input is a fusible resistor partially covered with heat shrink, it has the two mains smoothing capacitors with an inductor between (Hidden in the white stuff) and there is the safety capacitor. The transformer has long secondary leads for better isolation distance.




There is a black isolation shield between the mains and the low volt side.




On this side is the bridge rectifier, mains switcher (IC1: MD1812) and on the low volt side a synchronous rectifier (MD4200).




The safety distance is a bit on the short side, especially around the black shield, it is a bit too short.


The charger passed the 2830 volt and 4242 volt test, this means it is it is fairly safe.





Conclusion



The charger has enough current for many application, but it do not use auto coding and has a lot of noise in the output.
I am not really happy about the distance between mains and low volt, it is on the low side, but not enough to be really dangerous.






Notes



Index of all tested USB power supplies/chargers
Read more about how I test USB power supplies/charger
How does a usb charger work?