BlitzWolf 40W 5 port usb charger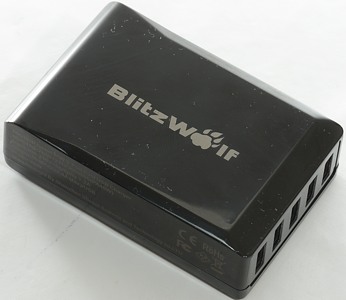 Official specifications:
Input:AC 100-240v
Output: 5V /2.1A(2.4A Max)
Total output: 8A
Size:91 X 58 X 26mm /3.6 X 2.3 X 1.0inch
Weight:300g/11.02oz
Color:BLACK
Industry grade materials
Flame Resistance Level:UL94 V0
Material:PC
Copper alloy Angle of anti-oxidation
I got it from Banggood SKU212468 (White version SKU212420).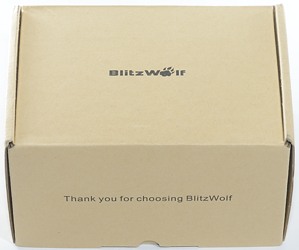 I got this charger in a minimally labeled cardboard box.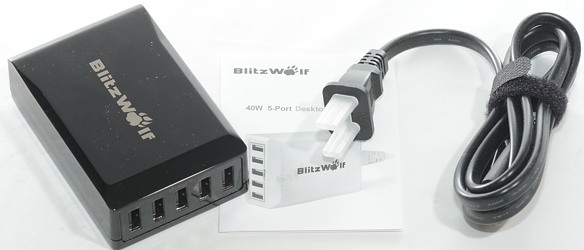 Contents was charger, mains cable and instruction sheet.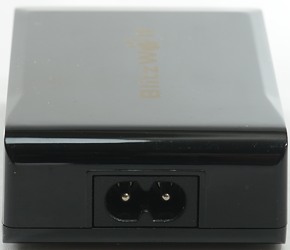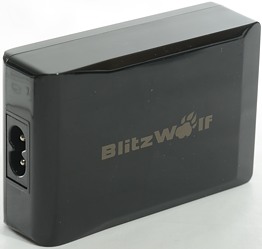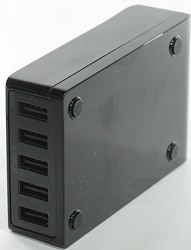 Measurements
Power consumption when idle: 0.1 watt
All outputs are in parallel.
Usb coding is auto detect with Apple 2.1A as maximum
It turns outputs off when overloaded.


Good efficiency and stable output voltage (The voltage drop is mostly due to usb cable and connections resistance).
No individual overload protection, but in tear down it can be seen that there is a fuse on each output that will blow if there is a serious overload.




Running all ports in parallel it turned the output off just befoere 9A, this looks very sensible for a 8A rated device.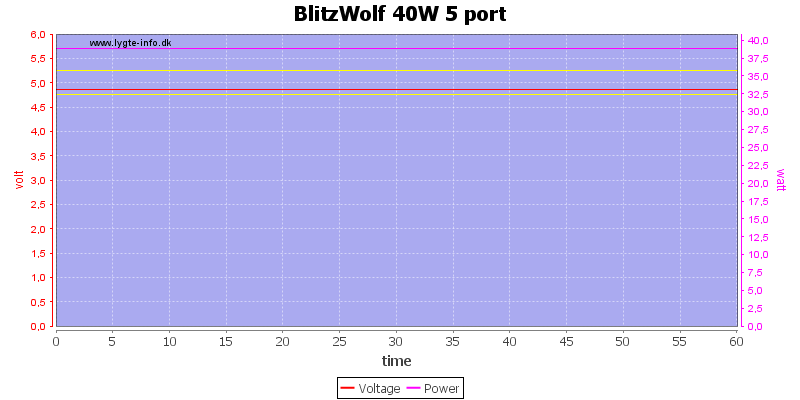 The charger has no problem with a total load of 8A for one hour.
The temperature photos below are taken between 30 minutes and 60 minutes into the one hour test.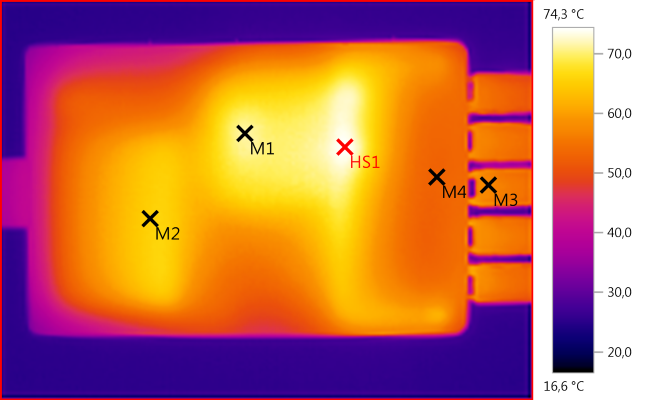 M1: 71,3°C, M2: 65,5°C, M3: 57,4°C, M4: 52,9°C, HS1: 74,3°C
HS1 is the rectifier diodes, M1 is the transformer and M2 is the mains switcher heatsink.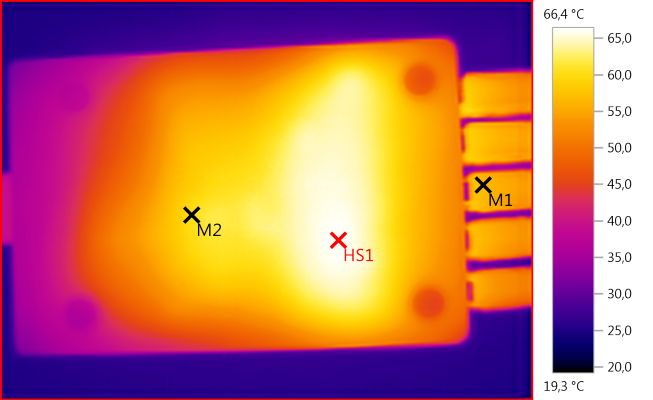 M1: 56,9°C, M2: 60,3°C, HS1: 66,4°C
HS1 is again the rectifier diodes.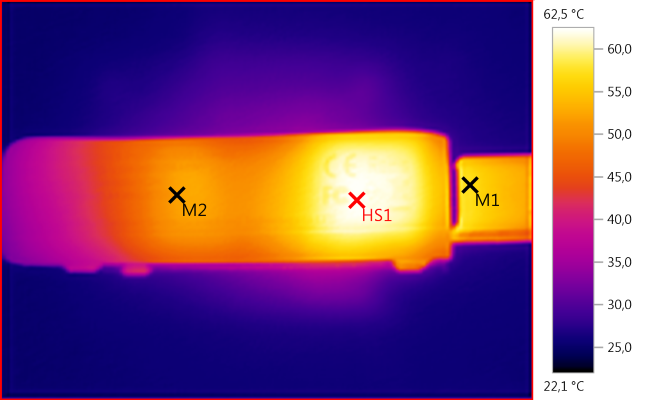 M1: 57,3°C, M2: 52,1°C, HS1: 62,5°C
HS1 is the heatsink for the rectifier diodes.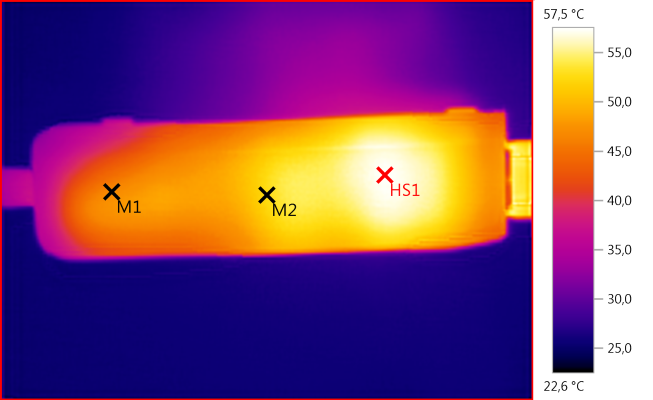 M1: 46,7°C, M2: 52,5°C, HS1: 57,5°C
HS1 is the heatsink for the rectifier diodes.




There is not much noise at 0,5A with 12mV rms and 140mVpp.





The noise is fairly constant with increasing load: 12mV rms and 180mVpp.




Even at maximum load: 14mV rms and 160mVpp.





Tear down






I could not break it open and had to cut it.




A few parts can be seen here, the mains switcher transistor on a heatsink and the two rectifier diodes on their own heatsink.
The optical feedback chip is also visible.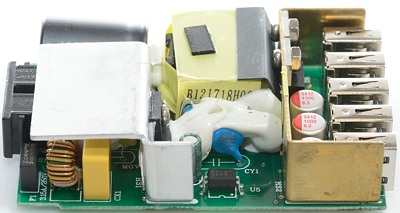 On this picture one of the common mode coils are visible. There is a bridge rectifier under the heatsink, but it is not visible.
The safety capacitor with all its approvals can also be seen.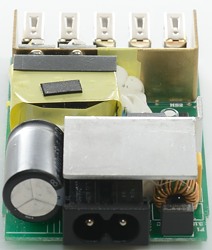 The black paper between the transformer and heatsink is a way to improve isolation.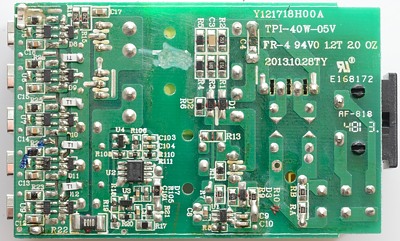 The mains switcher IC (U1) and the feedback control IC (u2) can be seen. There is a fuse for each output.




The distance between low volt side and mains is enough.



Testing with 2500 volt and 5000 volt between mains and low volt side, did not show any safety problems.





Conclusion



This box has lots of usb power and a safe construction. The noise is low and the voltage constant even at full load.
All in all a good usb power supply.





Notes



The charger was supplied by Banggood for a review.

Read more about how I test USB power supplies/charger