Blitzwolf 2 port car charger BW-C4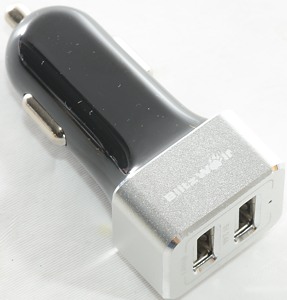 Official specifications:
Input: DC 12-18V (Max)
Output: 5V/2.4A *2
Power: 24W
Size: 61*28*28mm
Brand: BlitzWolf®
I got it from Banggood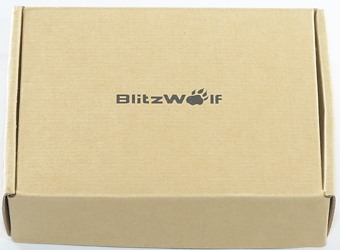 Blitzwolf uses a brown cardboard box without much text on the outside.




The box contained the charger and a note.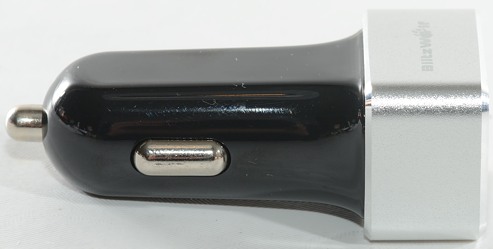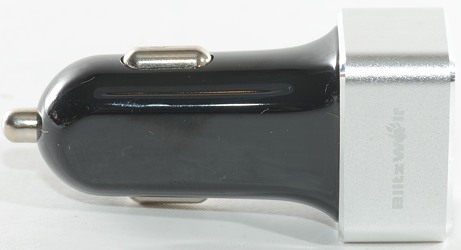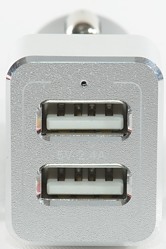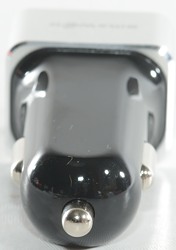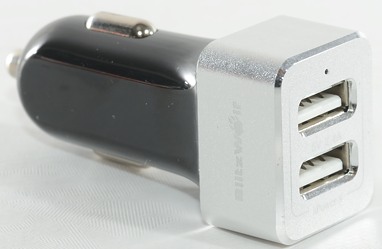 There is a blue led behind the small hole.





Measurements



Power consumption when idle is 0.03 watt
The 2 usb outputs are in parallel.
The 2 usb outputs are auto coding with Apple 2.5A as maximum.
No individual port overload protection.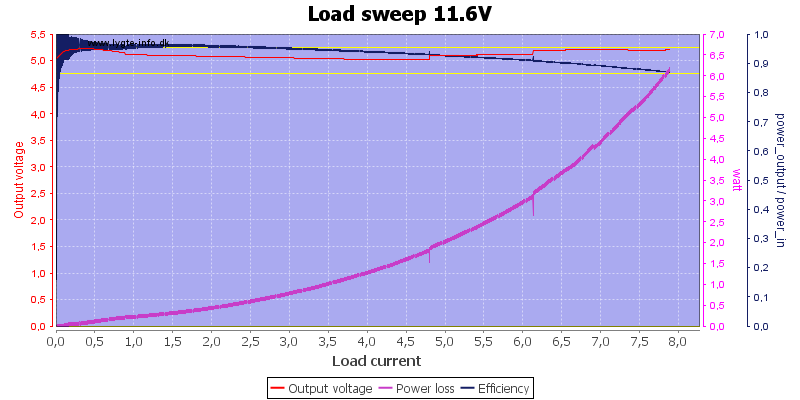 It do not have any individual port protection and can deliver up to 8A. Efficiency is very good in the rated range (Up to 4.8A).




With 4.8A output it needs about 2.3A at 12V.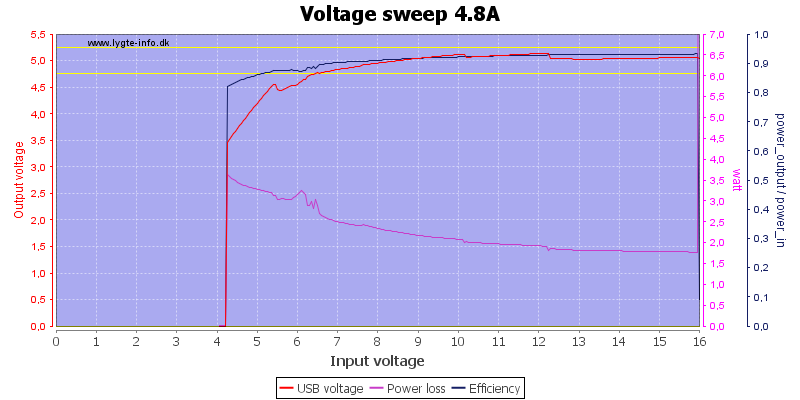 Output voltage is stable with changing input voltage.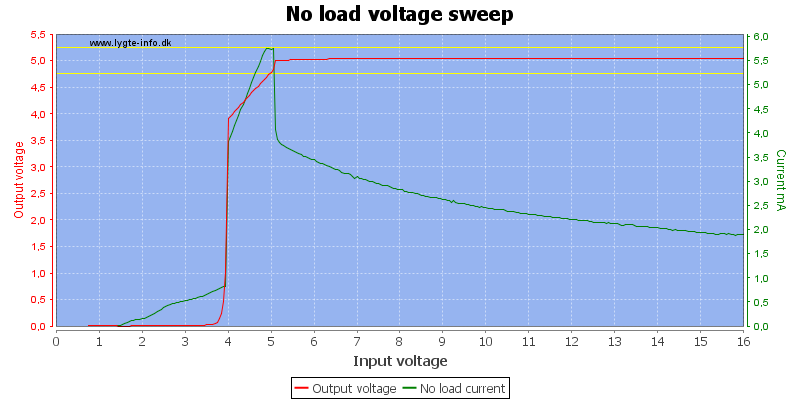 Idle current is about 2.5mA.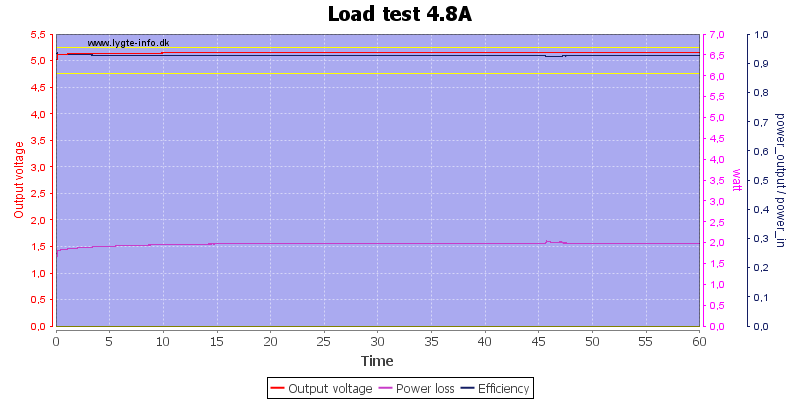 A one hour test with 4.8A load was no problem.
The temperature photos below are taken between 30 minutes and 60 minutes into the one hour test.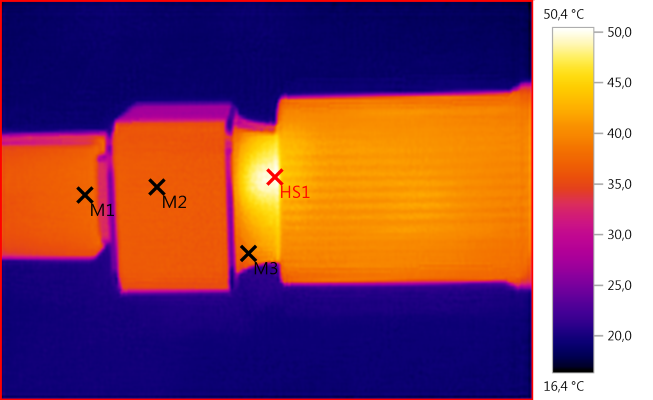 M1: 37,3°C, M2: 36,5°C, M3: 38,6°C, HS1: 50,4°C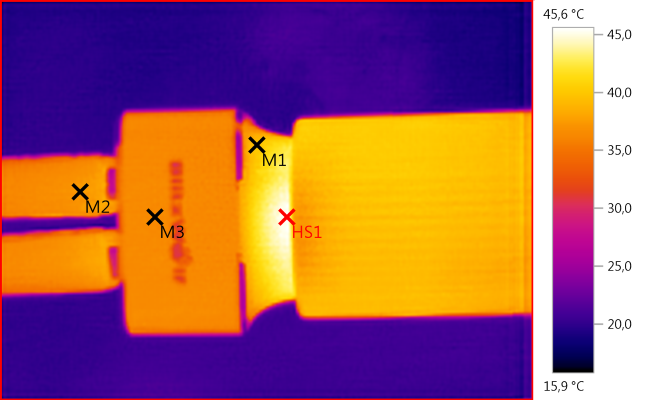 M1: 39,7°C, M2: 37,4°C, M3: 36,5°C, HS1: 45,6°C




M1: 43,9°C, HS1: 49,3°C





At 0.5A with 12V input the noise is 21mV rms and 180mVpp.





At 1A with 12V input the noise is 11mV rms and 130mVpp.




At 2.5A with 12V input the noise is 12mV rms and 150mVpp.





At 5A with 12V input the noise is 45mV rms and 168mVpp.






Tear down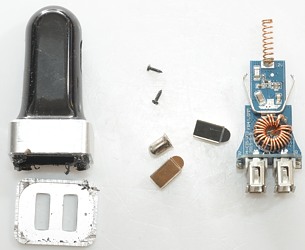 Cutting the front of the aluminium I could unscrew the circuit board and pull it out.





The inductor has two wires in parallel to handle the current. The white part beside the spring looks like a fuse.





The chip is a G5309 10A switcher, this explain why it can deliver about 8A.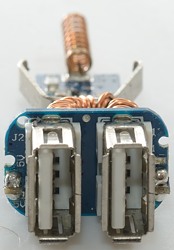 The chip marked U1 handles the automatic coding of the usb outputs. A small white part can be seen beside one of the usb connectors, it is the led.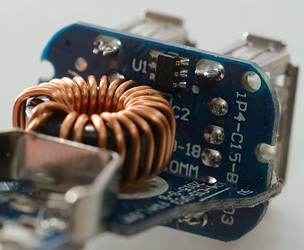 Here the auto coding chip is easier to see.

Being a 12V device there is no need to test with high voltages.





Conclusion



This car charger can deliver lots of power, in my opinion a bit to much for the usb cables, but it is still a good charger.





Notes



The usb charger was supplied by Banggood for a review.

Read more about how I test USB power supplies/charger