Carprie Dual USB Car Charger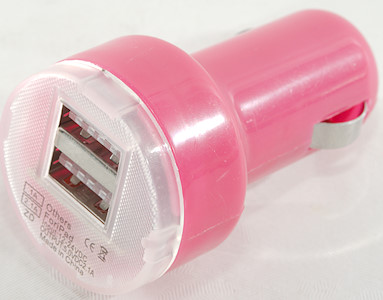 This is a VERY cheap car charger, I paid less than $1 including shipping from China.

Official specifications:
Brand New & High Quality.
Universal dual 2 port usb car charger adapter.
Charge two USB devices in your car at same time.
Use your car to charge any devices (digital cameras, PDAs, mobile phones, USB accessories and more) that can rely on USB for power! This adapter plugs into your car's cigarette lighter jack to become a powered USB port.
Patented circuit board designed to protect your valuable gadgets from short circuits.
Fit electronic appliances that use a USB charging cable.
Especially fit for iPad, iPhone, iPhone 3G, iPhone 3GS, iPhone 4, iPod.
Input: 12-24V DC.
Total USB output: DC 5V 2.1A + 5V 1A.
Color:Yellow,Hot pink,Blue,Purple
I got it from Aliexpress dealer: SuperAutoMaker Shop Co.,LTD Store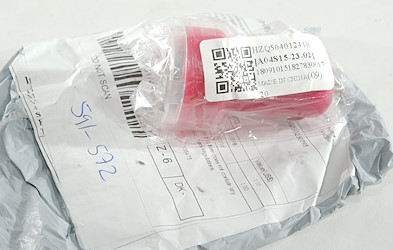 No fancy box for this charge, just an envelope and a plastic bag.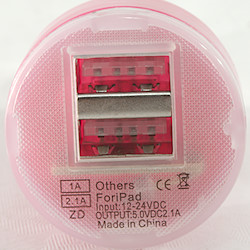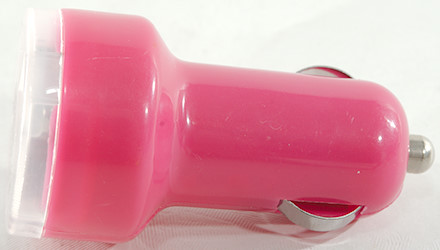 The plastic and construction feels very cheap. The USB connectors are not very good.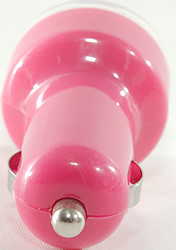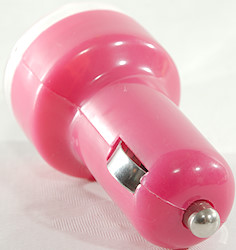 Measurements
Both usb outputs is coded as Apple 0.5A
The two usb outputs are in parallel.
Power consumption when idle is 4mA from 12V and 3.2mA from 24V
Weight: 12.8g
Length: 61mm
Front: Ø32.5mm


The 0.5A coding is fairly correct for this charger, it can not deliver more than 0.65A here.




With 24V input the output can deliver 0.7A, still a long way from the rated 2.1A




The secondary output is the same.




And it is also the same when running the two outputs in parallel.




With a 0.6A load the input must be above 14V to maintain 5V output, this is a very bad design.




The idle power consumption is low.




There was no problem running 1 hour with 0.5A load.
The temperature photos below are taken between 30 minutes and 60 minutes into the one hour test.




M1: 33.8°C, HS1: 51.5°C
The temperature is fairly low, due to the low current.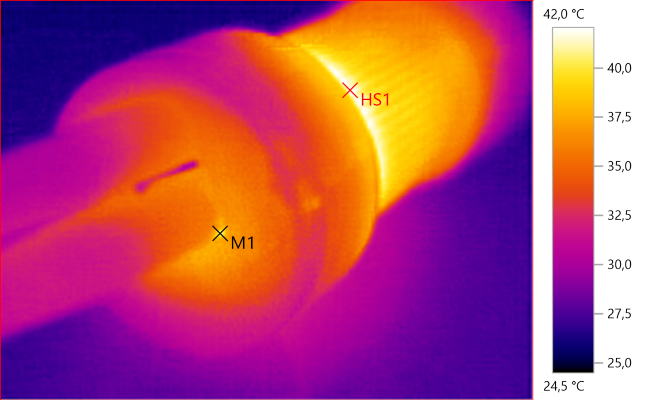 M1: 40.6°C, HS1: 42.0°C




At 0.5A the noise is 13mV rms and 83mVpp, noise is low, but the current is also low.






Tear down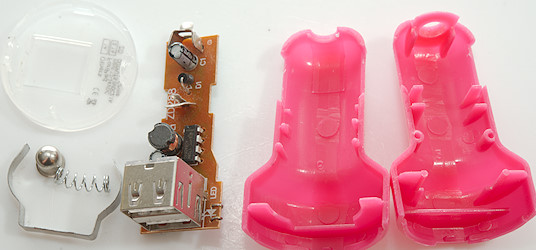 I did not need any tools to take the charger apart, first I pulled the front off, then I could take the two pink pieces apart.




There is not many parts in this charger. The main IC is AD84064 and it mostly follows the schematic from the datasheet, but input capacitor is much smaller.




The logo on the chip looks like Texas Instruments, but the Chinese datasheet do not say anything about that.
The chip is rated for 0.7A output with 12V input and designed for weak usb chargers.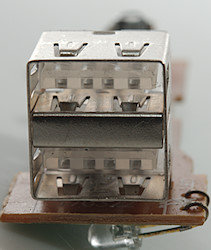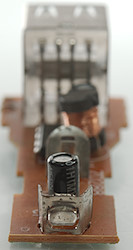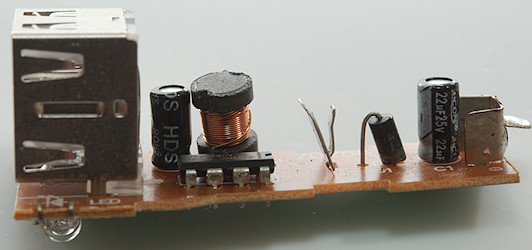 The input capacitor is 25V rated, a 24V car system have up to 30V, that would not be safe.





Only the led is on this side.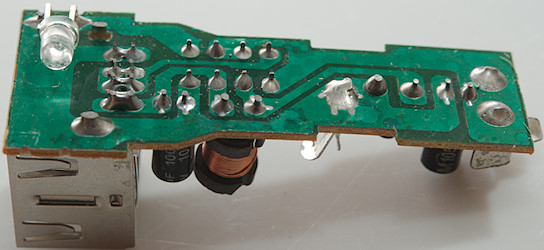 Being a 12V device there is no need to test with high voltages.





Conclusion



The only surprise with this charger was the low noise, the old style coding and lack of any real power was as expected. The charger is not for 24V systems.

It is not a good charger for any modern phone, but it mostly works for low currents.





Notes



Read more about how I test USB power supplies/charger
Compare car chargers and other DC supplied chargers