Chuwi Ublue dual usb car charger C-100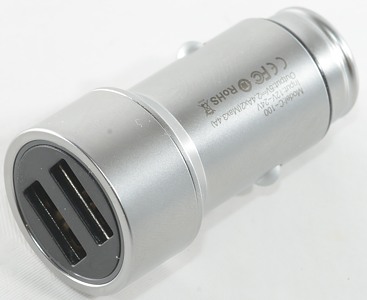 Official specifications:
Input: 12V/24V
Output voltage: 5V
Output current: 2.4Ax2 (Max. 3.4A)
Dimensions 53.4 x 25.4 x 25.4mm
Weight: 45.5g
I got it from Chuwi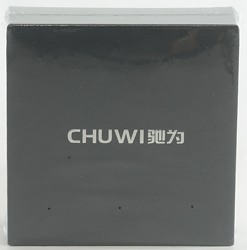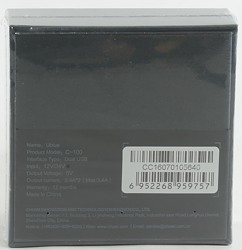 It was in a black cardboard box with specification on the back.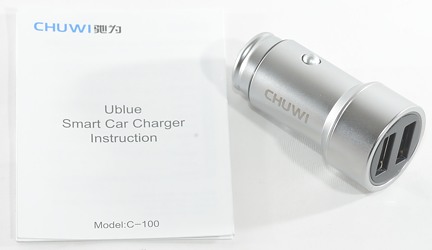 The box included the device and the instruction sheet.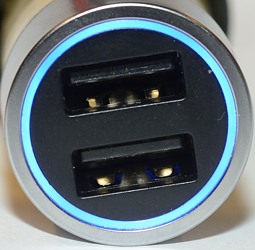 When powered there is a blue ring around the connectors, making it easy to find them in the dark.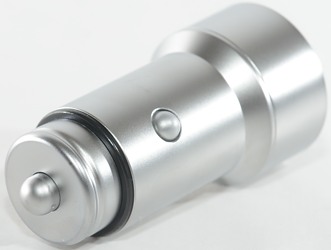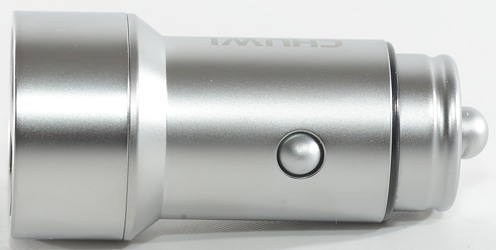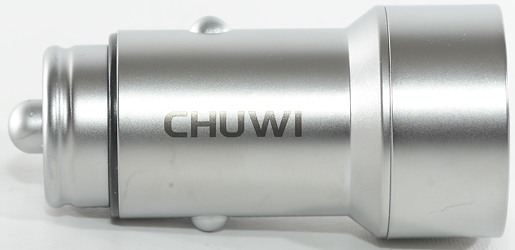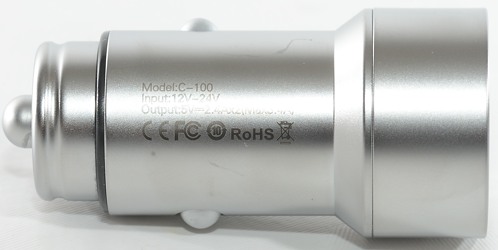 Measurements
Power consumption when idle is 17mA at 12V
The two outputs are in parallel.
No individual port overload protection.
Both usb output is auto coded with Apple 2.4A as maximum.


The two outputs deliver exactly the same power, around 3.7A.




When used together it is also 3.7A. There is no individual port protection, but at this current level it is not that important.




The current consumption from the car will depend on the actual car voltage.




The device works down to 7.5 volt.




With the device off the current consumption is around 17mA at 12V and 12mA at 24V





There is no problem delivering the rated 3.4A for 1 hour.
The temperature photos below are taken between 30 minutes and 60 minutes into the one hour test.




M1: 48,7°C, HS1: 73,9°C
I had to remove the protective plastic around my tests socket to make it fit.
IR cameras do not work on shiny metallic surfaces, but where it could get a reliable temperature it was fairly warm.





At 0.5A with 12V input the noise is 5mV rms and 133mVpp, a nice low value.





At 1A with 12V input the noise is 5mV rms and 142mVpp.




At 2A with 12V input the noise is 5mV rms and 84mVpp.




At 2A with 12V input the noise is 5mV rms and 100mVpp, the noise is low at any load.




Tear down



On the Chuwi webpage is an inside view of this charger, it do not match this tear down (The specified functions may exist in the charger).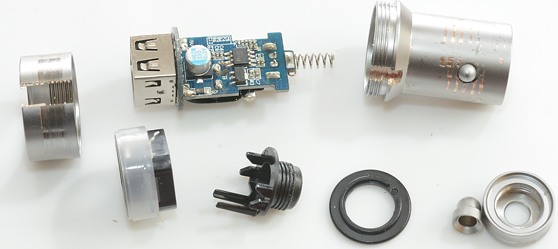 This charger is screwed together, but I could not unscrew it and had to cut it open.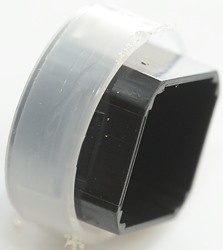 This clear/white plastic is to used make the blue ring, four leds on the circuit board is putting light into it.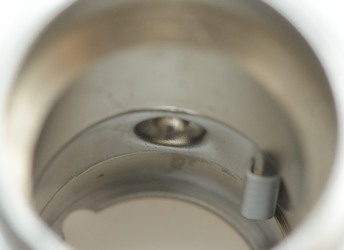 The two side connections are done with a spring inside the metal body.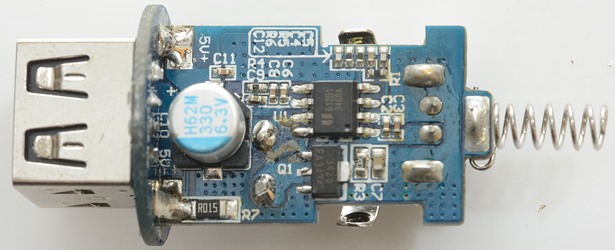 On this side of the circuit board is a switcher IC (U1) and a transistor (Q1). The R015 (R7) resistor is probably used to control the current limit.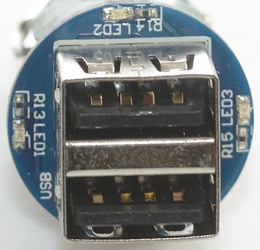 On the front is the two usb connectors and four leds.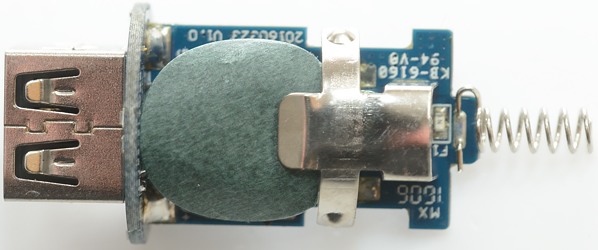 The inductor is protected with some insulation paper (nice).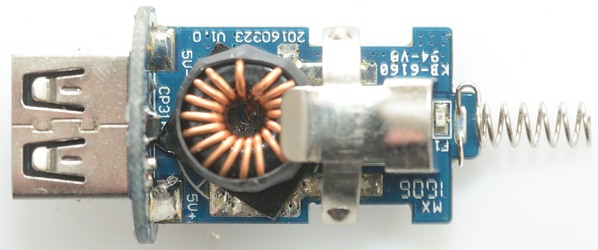 The inductor, a input capacitor (Below the metal) and a input fuse (F1).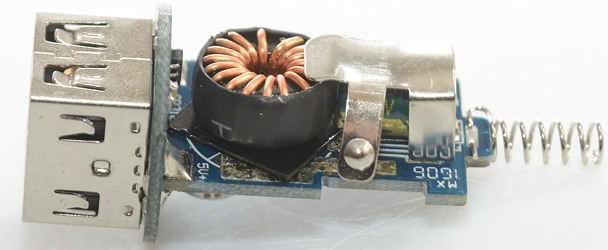 There is also some extra insulation below the inductor and heatshrink around it (nice).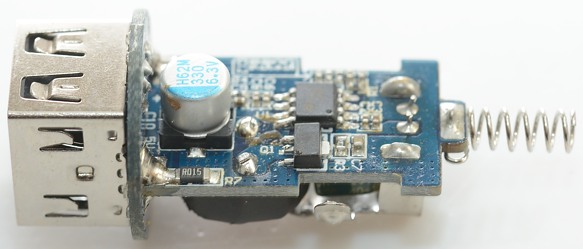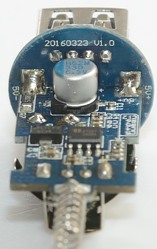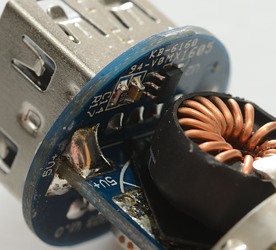 On the round circuit board is a small IC, this is the chip for automatic coding of the usb outputs.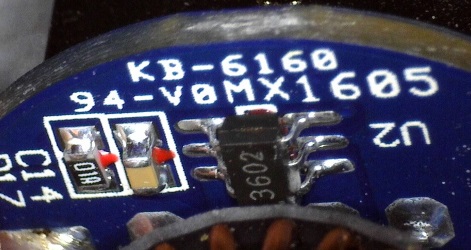 Here is a better view of the chip, it is probably a "NS3602 USB Fast Charging Port Controller".


Being a 12/24V device there is no need to test with high voltages.





Conclusion



I like the design of this car charger with the blue light and metal construction, but would have liked it to be slightly longer (It would not fit in my car socket).

The performance is good, it can deliver rated current, has auto coding and over current protection.

I will call it a very good usb car charger.




Notes



The usb charger was supplied by Chuwi for a review.

Index of all tested USB power supplies/chargers
Read more about how I test USB power supplies/charger