CinkeyPro 5V 4 port 4A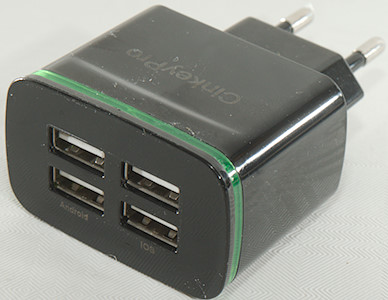 Official specifications:
Input voltage: 100-240 V 50-60Hz
Output: 5.0V 4A
I got it from Aliexpress store: CinkeyPro Phone Accessories Shop Store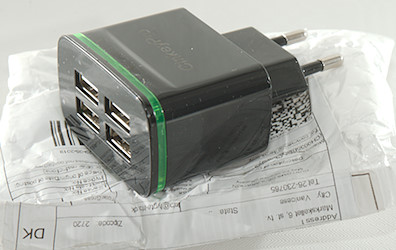 It is a cheap charger and as usual it is in a envelope without anything else.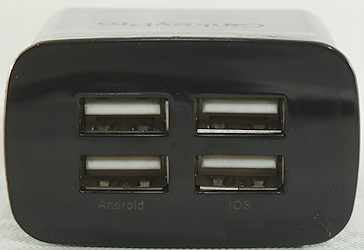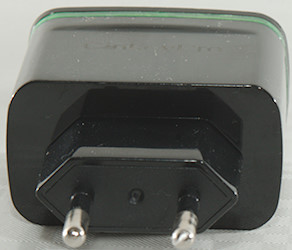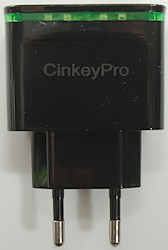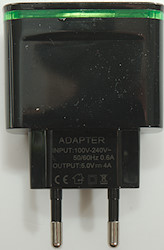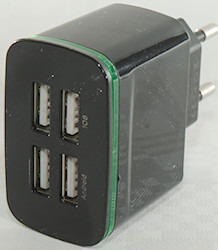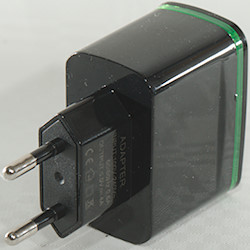 Measurements
Power consumption when idle is 0.16 Watt
Top row of USB output is coded as DCP
Android marked output is coded as Samsung 5V
IOS output is coded as Apple 2.1A
The outputs are in parallel.
There is a led behind the green plastic.
Weight: 50g
Size: 76.4 x 52.4 x 32.0 mm


The charger can deliver about 3.3A on a port, not the rated 4A.




Another port is the same.




All ports together is also the same




And output current is also the same at 120VAC.




The charger can deliver 3A for one hour.
The temperature photos below are taken between 30 minutes and 60 minutes into the one hour test.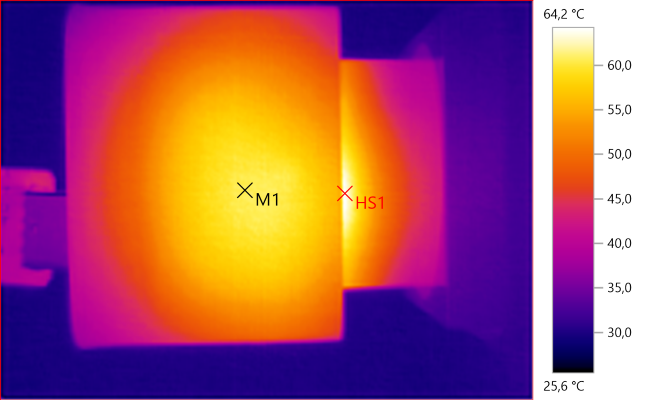 M1: 60.5°C, HS1: 64.2°C
Both M1 and HS1 is the transformer.




M1: 44.5°C, HS1: 70.4°C
HS1 is the circuit board, heated by the transformer and maybe the rectifier IC.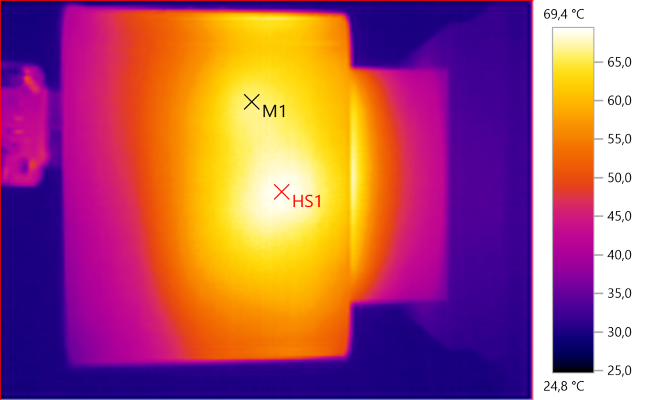 M1: 66.2°C, HS1: 69.4°C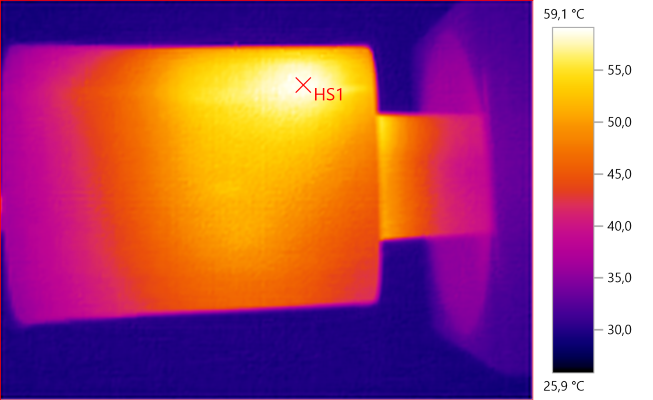 HS1: 59.1°C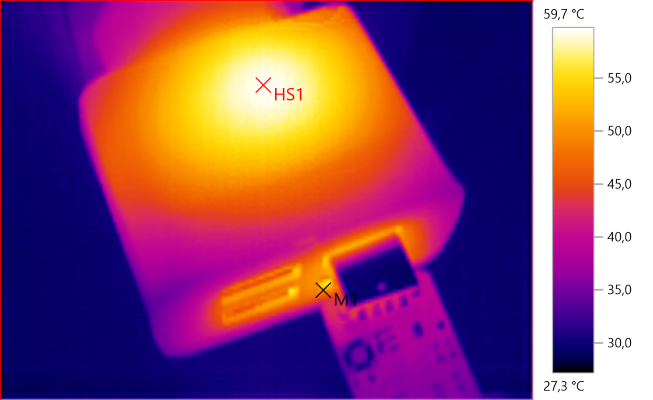 M1: 50.3°C, HS1: 59.7°C




At 0.5A the noise is 18mV rms and 172mVpp.





At 1A the noise is 51mV rms and 322mVpp.





At 2.5A the noise is 33mV rms and 198mVpp.






Tear down







Using my vice to apply some pressure just below the green band broke the glue and I could open it.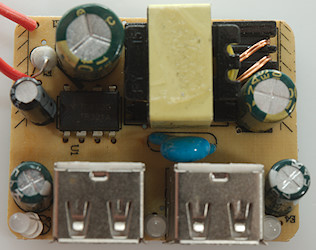 At the input is a fusible resistor (F1) , the switcher IC (TD6520), beside the transformer is the safety capacitor. Around the USB connectors are 3 leds for lighting the green band.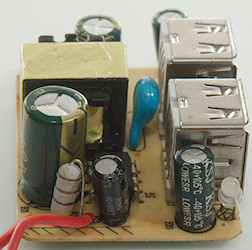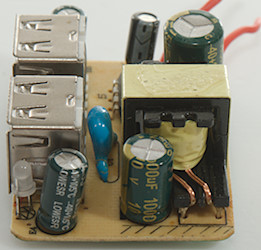 On this side is the bridge rectifier (BD1) and a synchronous rectifier chip (U2: TC730). There is also 3 more leds for the green band.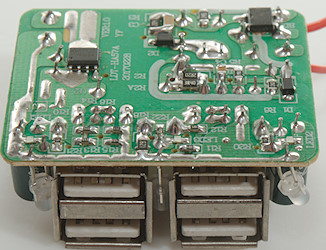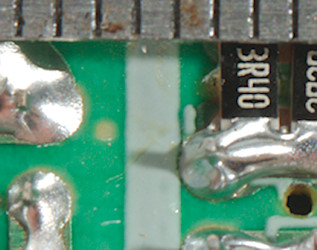 The distance between mains and low volt side must be above 6mm, here it is more like 3mm.
There is another issue with safety, the wires connecting the circuit board to the plug can touch the low volt side, not very safe.

Testing with 2830 volt and 4242 volt between mains and low volt side, did not show any safety problems.





Conclusion



The rated 4A current is on the low side for four outputs, but the charger cannot even deliver the rated current and safety is not very good either.





Notes



Index of all tested USB power supplies/chargers
Read more about how I test USB power supplies/charger
How does a usb charger work?