Daiso USB 200 Charger no 2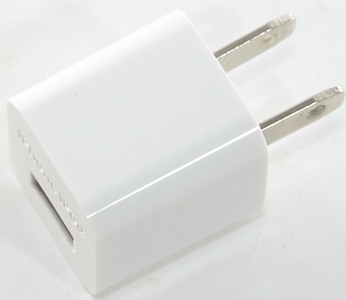 Official specifications:
Input Power: AC 100-240V 50/60Hz
Output Power: DC 5V-1.0A
Size W26.5mm x L26.5mm x H28mm
I got it from a reader that bought it from a store in Japan.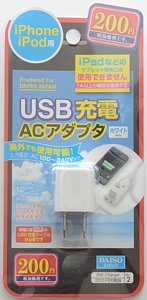 I got it in a blister pack with lots of colors, it only contained the charger, no manual or usb cable.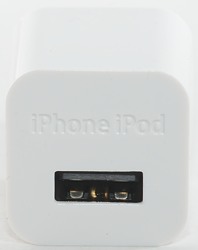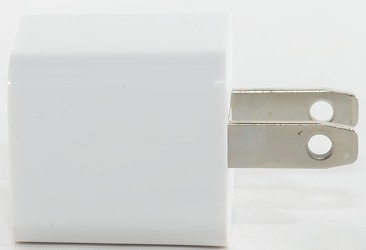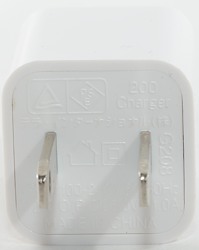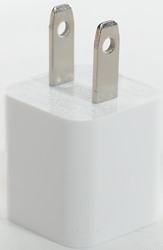 Measurements
Power consumption when idle is 0.07 watt
USB output is coded as Apple 1A
Weight: 20.0g
Size: 44.6 x 26.3 x 26.7mm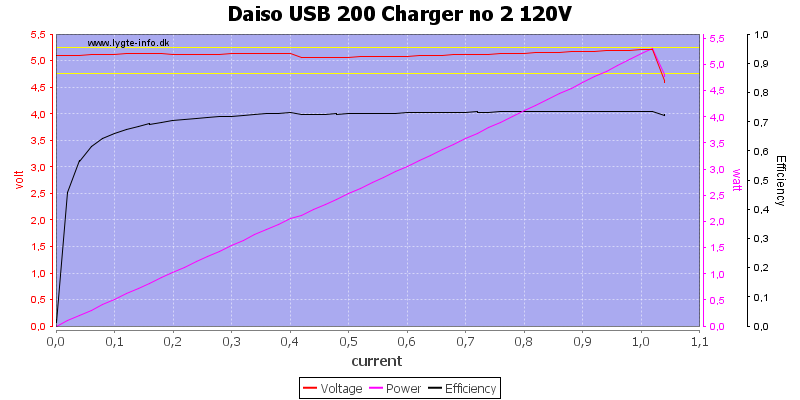 The overload protection trips slightly above 1A, this is fine.




It works the same way with 230VAC mains.




No problems running one hour at 1A.
The temperature photos below are taken between 30 minutes and 60 minutes into the one hour test.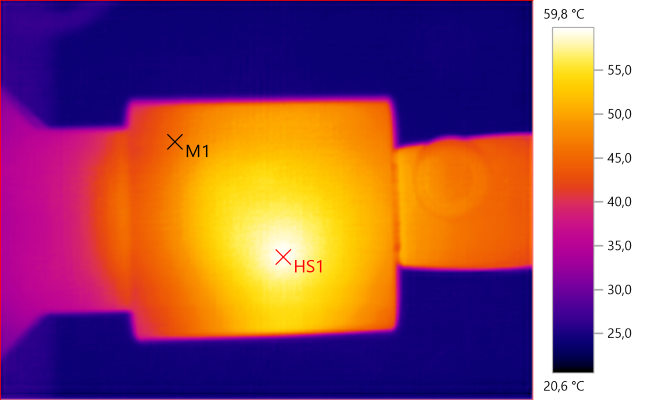 M1: 45,7°C, HS1: 59,8°C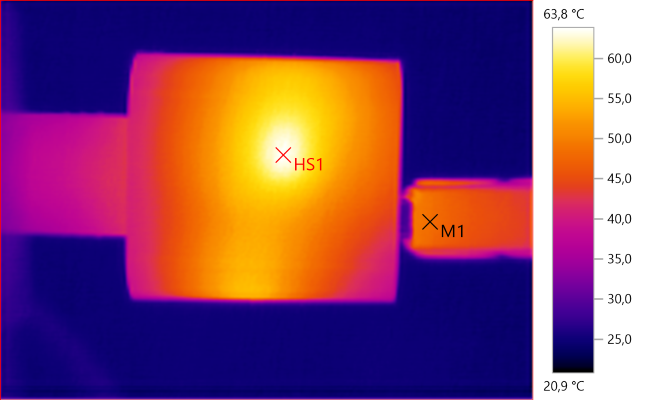 M1: 48,5°C, HS1: 63,8°C
HS1 is the switcher transistor.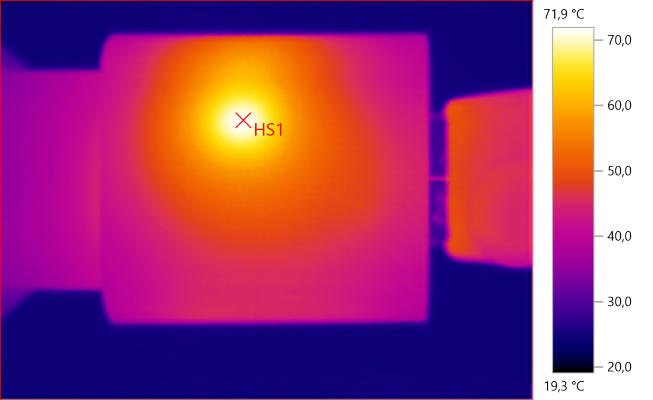 HS1: 71,9°C
Here HS1 is the recrtifier diode.




M1: 47,6°C, HS1: 51,7°C
HS1 is the transformer.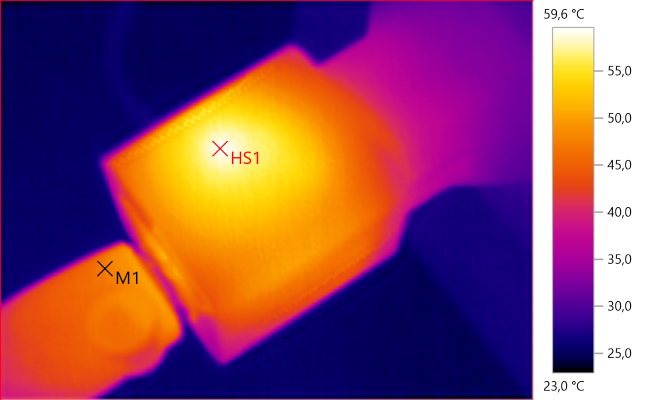 M1: 47,3°C, HS1: 59,6°C






At 0.5A the noise is 62mV rms and 697mVpp.





At 1A the noise is 77mV rms and 750mVpp.





Tear down






A bit of pressure from my vice and it popped open.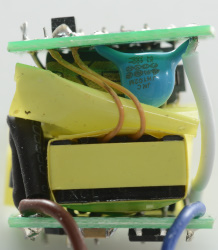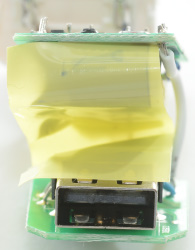 The construction is in two layers with two layers of yellow tape between. The output leads from the transformer goes to the low volt circuit board.




The fuse is placed where the brown wire is connected to the circuit board and next to the fuse is the switcher transistor.
On the other (Low volt) circuit board is the safety capacitor connected with a white whire to the primary.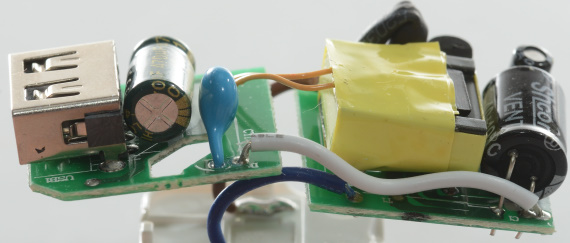 The white wire for the safety capacitor is in front here.




On this side the switcher transistor and the fuse is in front.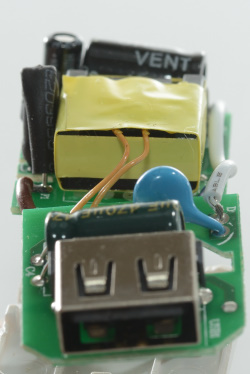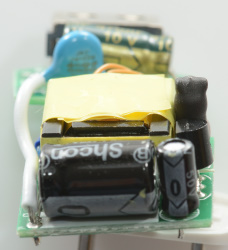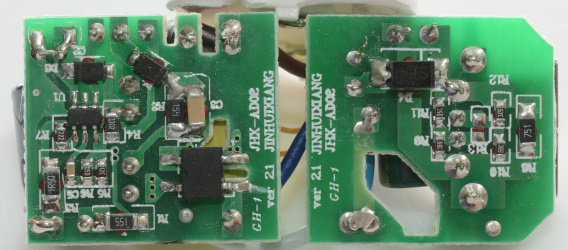 On this side of the circuit board is the bridge rectifier and the switcher controller (U1), the rectifier diode (D4) is on the other circuit board), together with the usb coding resistors.





Safety distance around the safety capacitors looks good. Between the two boards the yellow tape handles the isolation.

Testing with 2830 volt and 4242 volt between mains and low volt side, did not show any safety problems.





Conclusion



The build is very compact and also looks safe, but I could have wished for lower noise, more current and a more modern coding.





Notes



Charger was supplied by a reader from Japan

Index of all tested USB power supplies/chargers
Read more about how I test USB power supplies/charger
How does a usb charger work?