Dual USB output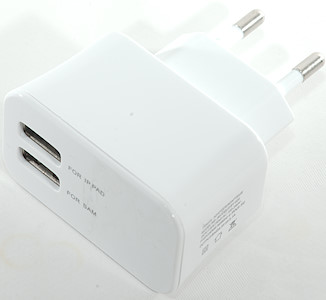 Official specifications:
Color: Black,White
Material: ABS,PC
Input: AC 100V - 240V, 50 - 60Hz, 0.35A
Output: DC 5V 3.1A
Plug: EU plug
I got it from a Gearbest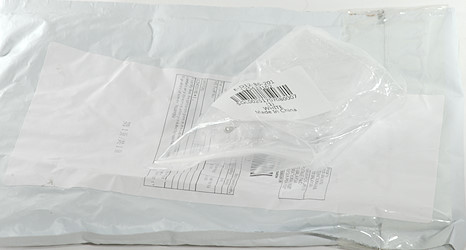 I got the charger in an envelope.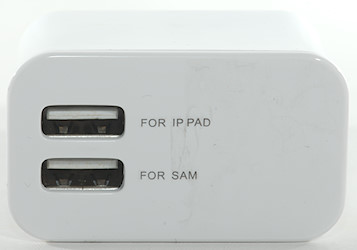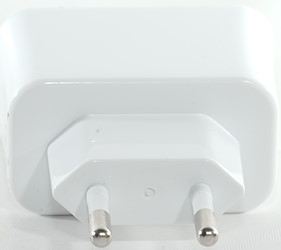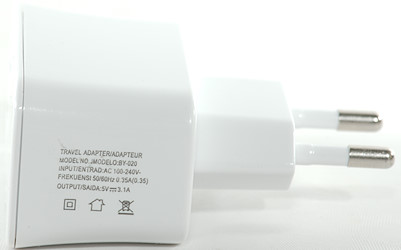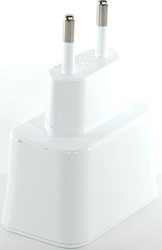 Measurements
Usb output Sam is coded as Samsung
Usb output ipad is coded as Apple 1A
Power consumption when idle is 0.17 watt
Weight: 36.5g
Size: 68 x 53 x 31mm


The charger is rated for 3.1A, but the ipad output can only deliver 1.5A




Same with the Samsung output.




And it is no surprise that the total current is also 1.5A




Also at 120VAC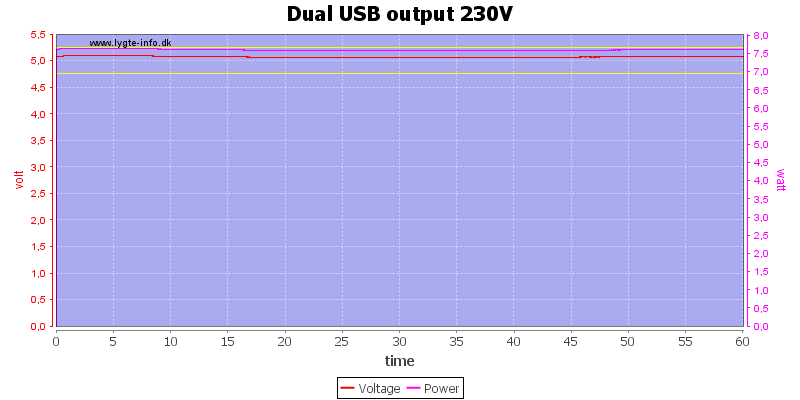 I decided to do the one hour run at 1.5A and it could sustain that.
The temperature photos below are taken between 30 minutes and 60 minutes into the one hour test.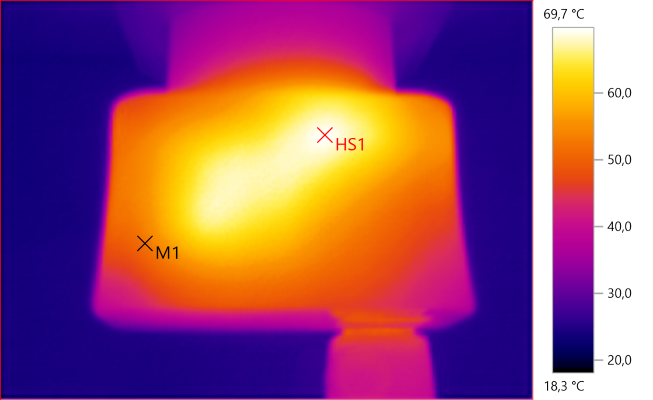 M1: 52,2°C, HS1: 69,7°C
HS1 is the diode and the other hot part is the transformer.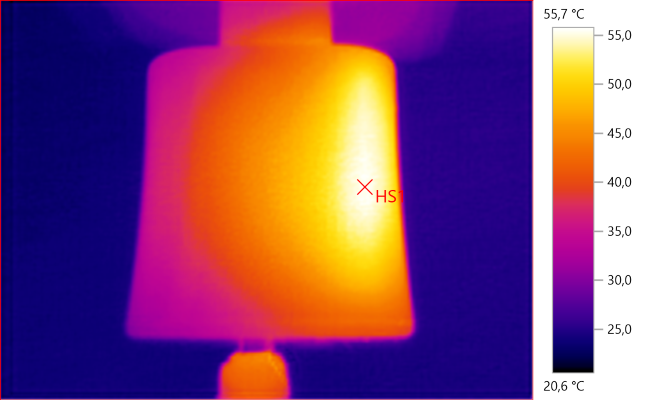 HS1: 55,7°C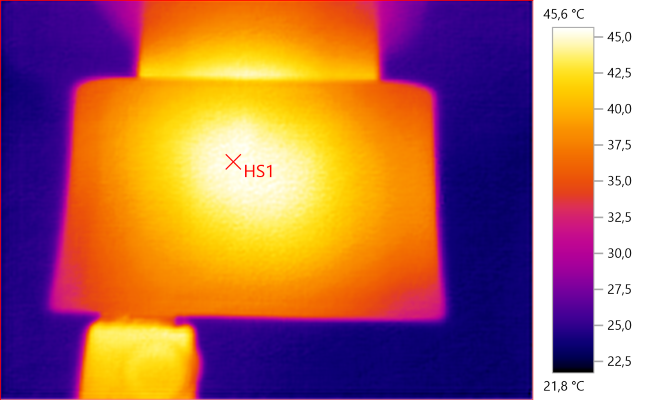 HS1: 45,6°C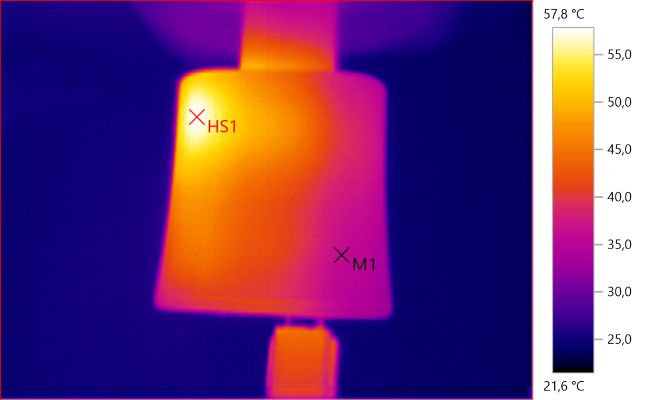 M1: 36,0°C, HS1: 57,8°C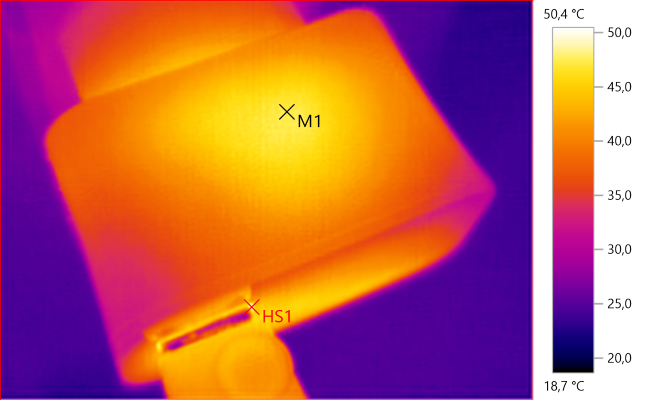 M1: 47,1°C, HS1: 50,4°C





At 0.5A the noise is 83mV rms and 520mVpp






At 1A the noise is 111mV rms and 582mVpp, there is some noise in the output.





Tear down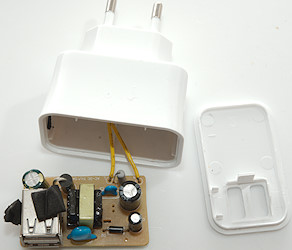 Some pressure with my vice and the lid broke loose.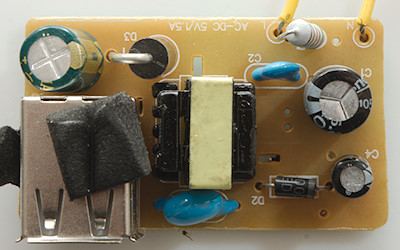 On this side of the circuit board is a fusible resistor at the mains input, a safety capacitor and a rectifier diode.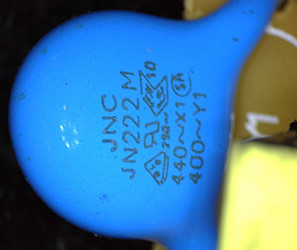 I was a bit suspicious of the safety capacitor, but it is marked as one.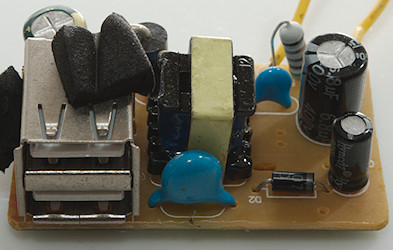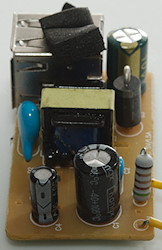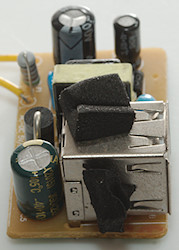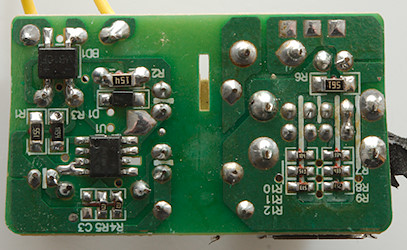 On the other side of the circuit board is a bridge rectifier, a mains switcher IC. There is also a lot of resistors, near the usb connectors, for the coding.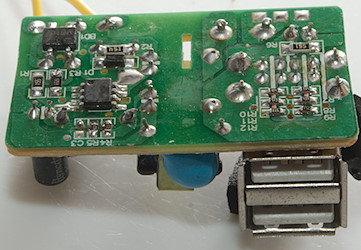 Safety distance looks good enough.

Testing with 2830 volt and 4242 volt between mains and low volt side, did not show any safety problems.





Conclusion



I am not impressed with this usb adapter, the power output is half of the rated value and it has a lot of noise. Usual a usb adapter has some inductors to reduce noise, this one do not have any.





Notes



Index of all tested USB power supplies/chargers
Read more about how I test USB power supplies/charger
How does a usb charger work?