E-Strong ES-10 Dual usb charger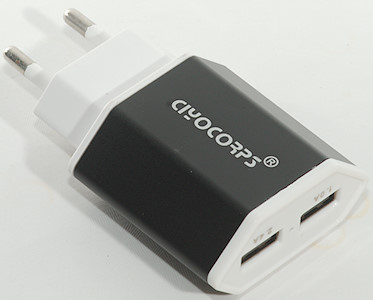 I bought this charger with the above name, but as can be seen on the photos it also has another name, the type number (ES-10) is the same.

Official specifications:
Brand: E-Strong
Model: ES-D10
Design: Professional
Feature: Portable
Interface: USB2.0
Input: AC 100-240V / 50-60Hz
Output: DC 5V / 1A,DC 5V 2.4A
Certificate: CE,FCC
Optional Color: Black,Blue,Gold
Product weight: 0.049 kg
I got it from a Gearbest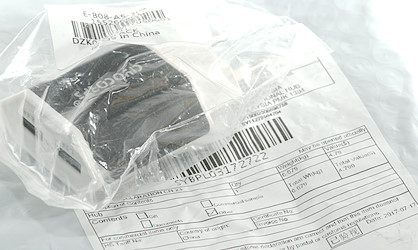 It was in a plastic bag and shipped in a envelope. There was no manual or usb cables included.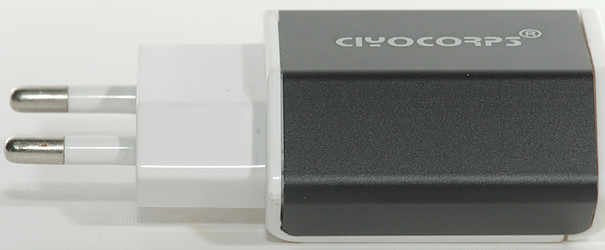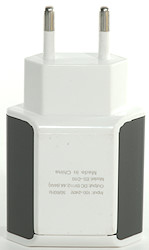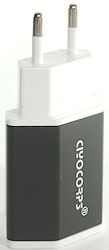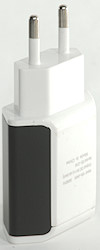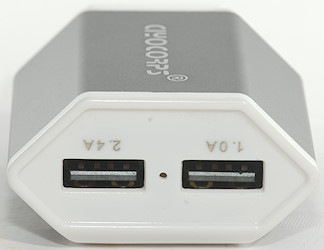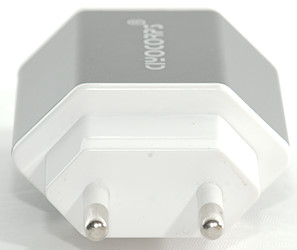 Measurements
2.4A output is coded as Apple 2.1A
1A output is coded as Samsung
Power consumption when idle is 0.13 watt
There is a blue led inside the charger.
Outputs are in parallel.
Weight: 51.2g
Size: 84 x 47.3 x 25.3mm


The 1A output can deliver 3.3A, it is a bit high.




The 2.4A output can deliver the same.




And both outputs in parallel is also the same.




At 120VAC the output current is slightly lower.




No problems running one hour at 5V 2.4A.
The temperature photos below are taken between 30 minutes and 60 minutes into the one hour test.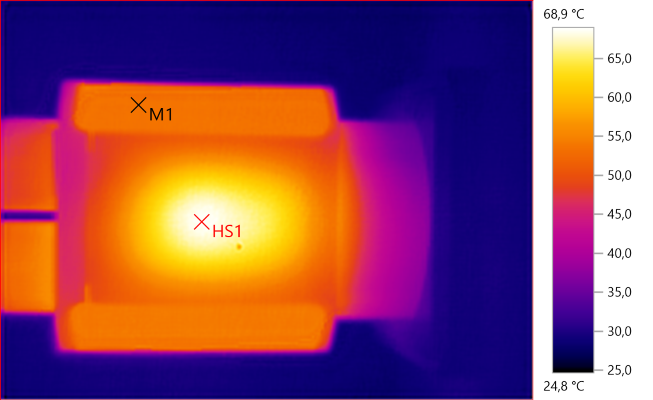 M1: 53,7°C, HS1: 68,9°C
HS1 is the transformer.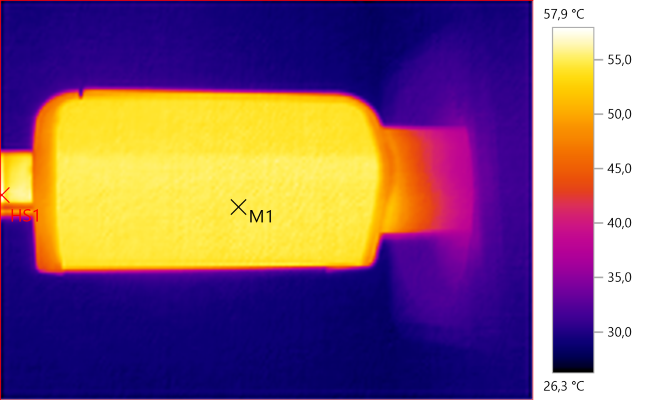 M1: 55,0°C, HS1: 57,9°C




M1: 54,2°C, HS1: 56,6°C
The aliminum wrap equalize the temperature over the surface.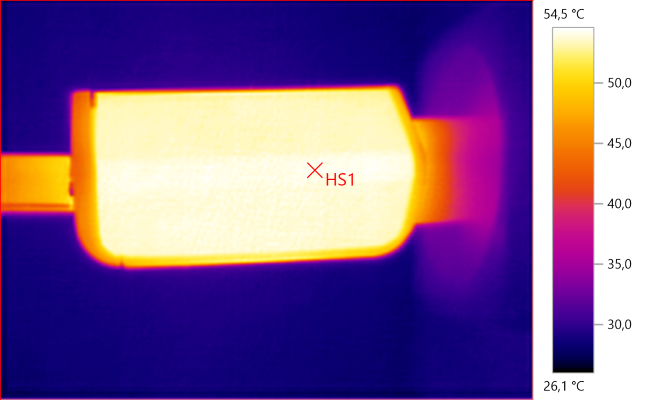 HS1: 54,5°C




M1: 54,1°C, HS1: 60,0°C
One of the usb connectors are hotter than the other, the hot one is very likely due to heat from the rectifier diode.




At 0.5A the noise is 85mV rms and 538mVpp





At 1A the noise is 125mV rms and 710mVpp





At 2.5A the noise is 161mV rms and 714mVpp, the noise is on the high side.






Tear down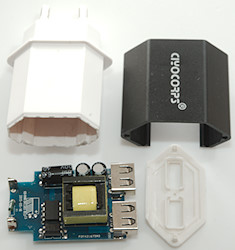 Pressing the lid a bit with my vice made it pop open. The black cover is a aluminium piece.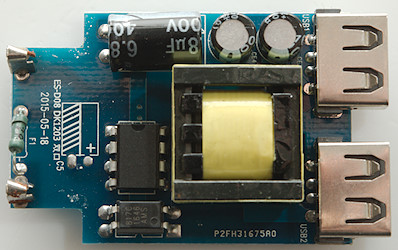 On this side is a fuse at the mains input, a mains switcher IC, a optocoupler.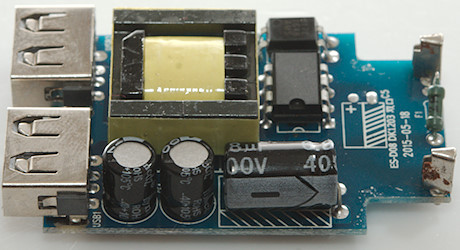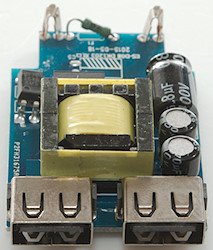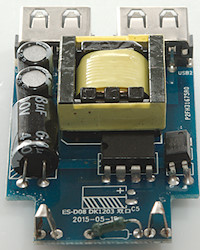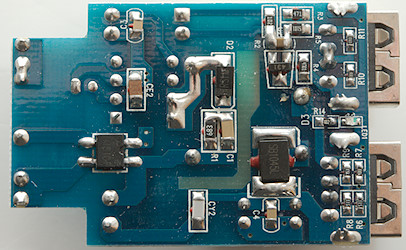 On this side is a bridge rectifier and the rectifier diode (SB1045L). There is a led between the usb connectors and a reference (431) for the optocoupler.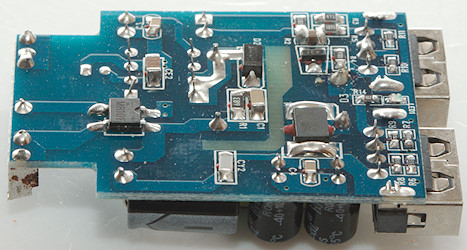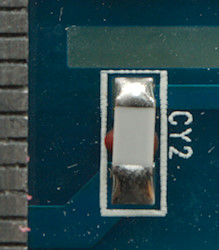 There is a lot wrong with this charger, here is two details:
The CY2 capacitor is not a safety capacitor and it do not have 6mm between its two connections. This capacitor makes the charger into a death trap.
Under the opto coupler the distance between mains and low volt side is also supposed to be 6mm, it is maybe 1.5mm.

The charger failed a test with 2830 volt this makes it unsafe everywhere.





Conclusion



The only thing to say about this charger is: Stay away




Notes



Index of all tested USB power supplies/chargers
Read more about how I test USB power supplies/charger
How does a usb charger work?